Article
The Blue Whale Tragedy: how can parents prevent it?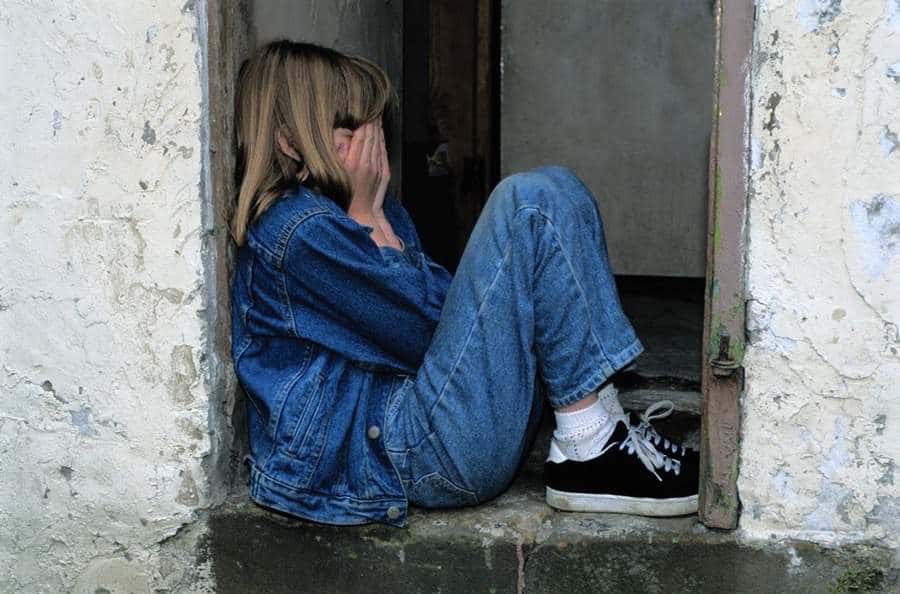 By Jerome Simas for International School Parent Magazine
'Biological waste' is how Philipp Budeikin, self-proclaimed creator of the Blue Whale Game, described the children that committed suicide as the final act of the social media challenge which gained notoriety in 2016. "They were happy to die," he said. To his mind, he was "cleansing society".
The game, which was reportedly first identified in Russia but exists worldwide as an internet phenomenon, targets vulnerable children via social media. Based on a relationship between an administrator and a participant, children are assigned tasks over 50 days which increase in violence and ultimately end in suicide.
Little concrete evidence has been uncovered about this secretive, cult-like game, yet there have been numerous deaths linked to it worldwide. Despite the lack of data, it does throw to light the importance of parents understanding what their children can access online, and how they can identify signs that their child is falling prey to online pressure groups.
What is the Blue Whale Challenge?
From reports of the game, children are first recruited by 'agents', gaining their attention over various social media channels by posting messages or images of a blue whale.
After a vetting process, the agent begins administering tasks, starting simply with watching a horror movie and escalating towards self-harm. To 'win' the game, children are encouraged to kill themselves, and those that have second thoughts are often subjected to threats of violence.
Victims thought to have been targeted by groups linked to the Blue Whale Game are from a diverse range of nationalities, including Brazil, India, the US, Russia, Italy and Bulgaria.
What are the signs of the Blue Whale Challenge?
To help prevent future tragedies, parents who identify their children as victims of the game have reported several key challenges and behaviours, which include:
Getting up at a prescribed, early hour each day
Watching horror movies for an entire day
Listening to music that the agent sends
Carving a blue whale on the arm
Climbing a crane or high building
Receiving encrypted, secret tasks
Social media desperation (posting sad pictures, questions or comments)
Self-harm
Pictures of a blue whale on their wall and on social media
What causes children to participate?
Due to the secretive nature of the cult and lack of substantiated evidence, many believe that the hype around the Blue Whale phenomenon is misdirected, masking the crucial root issue of teen depression.
Children whose suicides have been linked to the Blue Whale Game and similar 'death cults' often share similar traits, including being in an unstable psychological state, with existing feelings of despair, isolation and suicidal tendencies.
Beverly Hills psychiatrist, Carol Libman, asserts that curators are looking for lonely, depressed children to manipulate into a downward spiral, and Sunil Abraham, Executive Director of the Centre for Internet and Society in India, claims that trying to combat these cults simply "discounts the root cause of why people are suicidal".
What can you do to protect your child from the Blue Whale Tragedy?
For parents, understanding the vulnerability of depressed teens on social media can be a crucial step towards preventing their participation in online pressure groups.
There are several ways in which parents can limit the risk of this:
Identify whether your child is vulnerable and why, then take steps to tackle this, whether its counselling or seeking medical advice.
Have an awareness of your child's actions online. This might be simply following them on social media to receive updates of their activity, or a more thorough review via a parental control app. There are several available based on your requirements, including: Kidgy, Kaspersky, Norton or Vizio.
Know their environment. Find out who they are communicating with and what kind of relationships they have, as well as any changes to their usual schedule.
Be open and honest. Teenagers appreciate being treated like a grown-up, and a frank conversation can build trust and confidence to talk about tricky issues.
Be aware of any signs of pain or reluctance to show parts of their body like arms. Children that self-harm are likely to try their best to hide it from their parents.
Create a safe space. Make sure that your child knows that you are not going to judge what they tell you.
Jerome Simas is a freelance writer and internet safety advisor for more than 15 years. Currently, he advises government officials, school administrators, and private citizens about the best internet safety practices 'cause this is what he practices himself since he has a teen in the house. Jerome is constantly learning "Internet for kids", opinion leaders' programs, initiatives as well as dangers that modify all the time. He and his wife Claire have 3 kids, twins, and a teen. 
Comprehensive cyberbullying guide: www.wizcase.com/blog/a-comprehensive-cyberbullying-guide-for-parents
Protect your child online: www.cloudwards.net/how-to-protect-your-kids-online