Article
Camp Suisse – There has never been a better time for a summer camp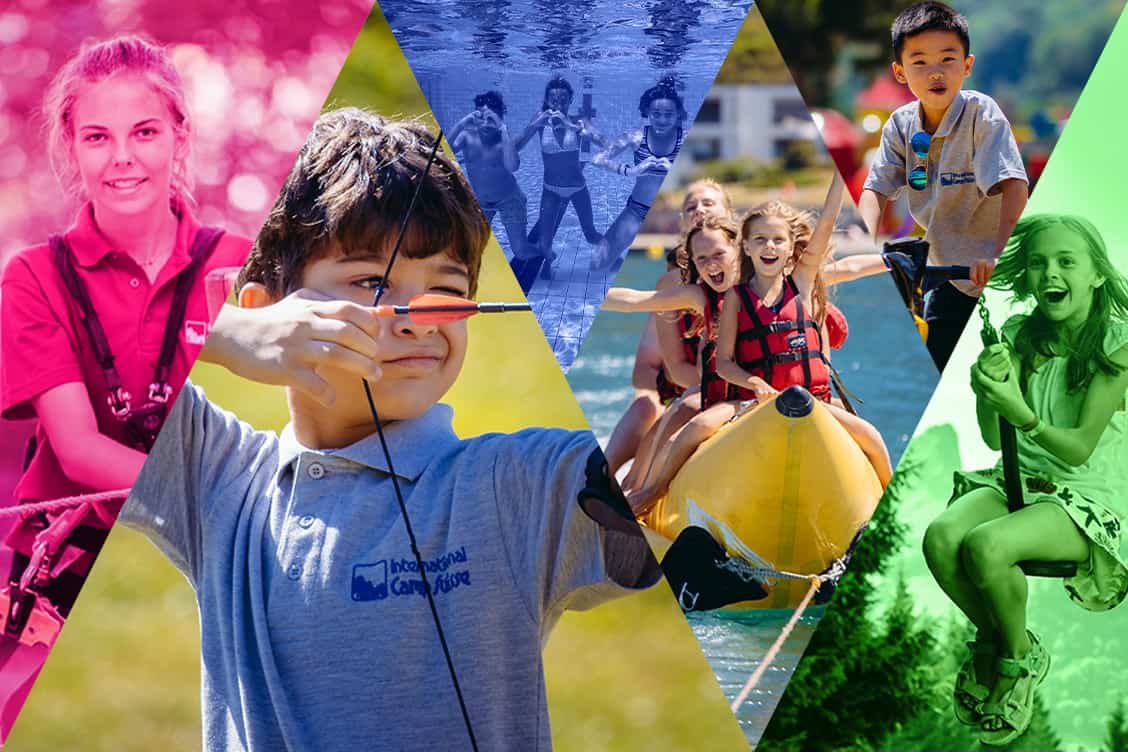 After months of learning and socialising online, there has never been a better time for our youngsters to get outside, meet people, make new friends and rediscover summer in the fresh Alpine air at Camp Suisse.
More adventure activities, sports coaching and excursions than ever before
Camp Suisse 2020 is all about the outdoors with a focus on being active and having fun in our beautiful surroundings.
We have hours of tennis, football and basketball coaching planned, along with adventure activities to include rock climbing, ghyll scrambling and archery. Throw in our excellent excursions – husky sledging on the glacier, banana boating on Lake Geneva, high ropes courses as well as hiking and camping at Lac du Taney, and each day at Camp Suisse promises to be just what our youngsters need
right now!
It's not just the amazing activities
Feedback from our families shows the social interactions and the friendships formed at Camp Suisse are fundamental aspects of the camp experience for their youngsters. Our program provides a wealth of opportunities for our campers to meet people and make new friends while enjoying great adventures.
As one camper last summer so wisely said 'One of the best parts of camp is the bubble you're in where you've got no idea what's going on in the outside world, and you couldn't care less'.
Location
Camp Suisse has always been based in the small, picturesque alpine village of Torgon (VS) for three very simple reasons; safety, serenity, and accessibility.
We love where we live. Ghere is no better place for our campers to laugh, learn and enjoy the great outdoors every summer. Just 1.5 hours from Geneva; at times we feel like we are a million miles from anywhere.
Camp Suisse Staff
We are all set for the most active and fun summer yet. We have assembled what we believe to be the best summer camp team on the planet, and we cannot wait for Camp Suisse 2020 to get underway! Our staff are at the very core of what we do, and this year they are more enthusiastic than ever to provide a safe and secure environment for our campers to have fun and make the most
of the alpine summer!
Revised summer camp dates
As a result of COVID-19, we have implemented many changes to our operational procedures for this summer. We have also shortened our summer season and will be running a variety of one- and two-week camps. These will run between Saturday 11th July and Friday 14th August.
For more information and to register online visit
CampSuisse.com
Read More about Camp Suisse on ISP
More from International School Parent
Find more articles like this here: www.internationalschoolparent.com/articles/
Want to write for us? If so, you can submit an article for consideration here: www.internationalschoolparent.submittable.com