Article
Discover Stan Wawrinka's recipe for success with Swiss Education Group
"A fighting spirit, perseverance, respect and humility are the values that have guided me throughout my career. I have re-discovered them in the spirit of the Swiss Education Group's students." Stan Wawrinka
The top-level sportsman, three times Grand Slam winner and Olympic gold medalist, has long become a household name, especially in his home country, Switzerland. In 2013, he was awarded the title "Swiss of the Year 2013″ and then went on to become Swiss Sportsman of 2015. Impressive, right?
To achieve all this, you may think that Wawrinka was a tennis prodigy, initiated into this sport at a very early age. However, this is not the case! Stan started training when he was eight years old. He only played once a week until he was 11, but then six years later competed on a professional level! What has determined Stan's illustrious career?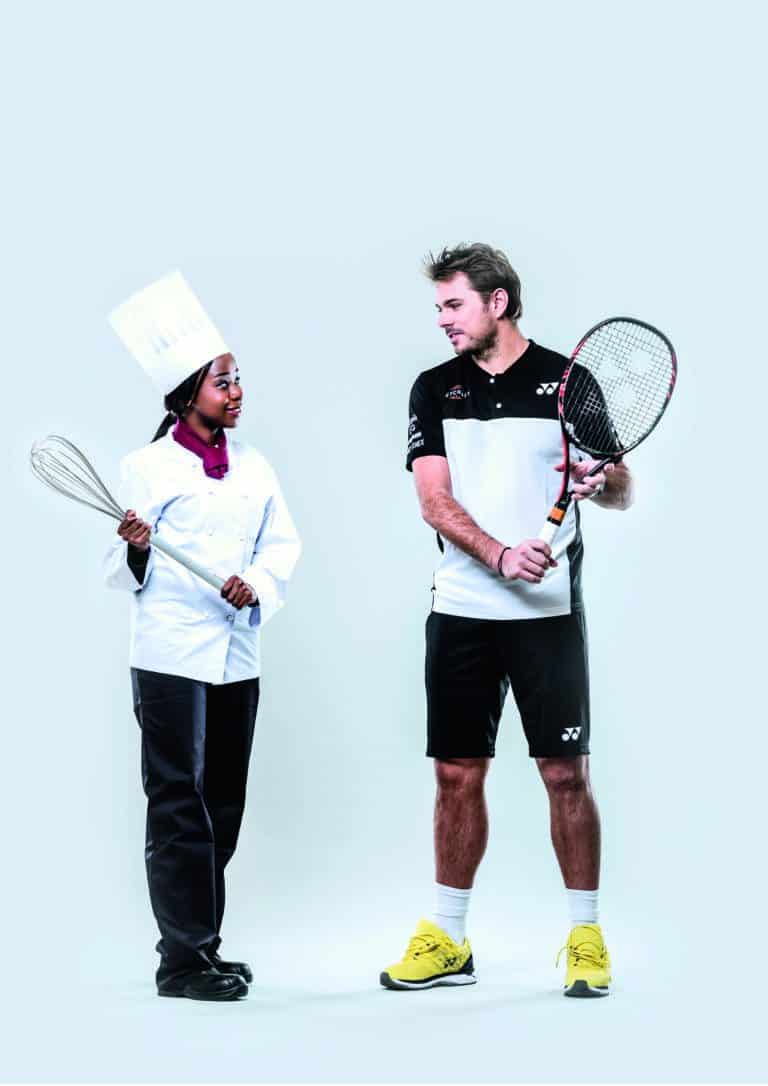 Ambition, discipline, and passion
While Wawrinka had the talent and physique that helped him succeed, these would not have been enough, if he didn't also have ambition, discipline and passion to drive him forward. Although these characteristics may not connect directly with tennis, they have everything to do with Stan's success!
Are people born with these soft skills or can they be developed? A bit of both. Some of us naturally have them and may show passion for a particular subject or activity and be disciplined to pursue it from an early age. For others, however, with patient guidance and enough practice, these skills can be developed later in life.
No doubt, Wawrinka already exhibited these characteristics when he started playing tennis as a child, yet it's also thanks to his coaches that he's become a tennis champion. The value of having a good coach in competitive sports, or a mentor in academic studies or business career, is undeniable. While talent forms an excellent base for success, developing your skills under the guidance of someone with more experience is what propels you to the heights you wouldn't think were possible.
Having a great support team
Having the right support and being passionate, ambitious, creative and disciplined is a winning formula not only in professional tennis but any career. These skills are even more critical in professions where you have a lot of social contact, like in the hospitality industry. This is why it is essential to choose a university that not only focuses on academics but also develops life skills that will help you flourish in any field.
Stan Wawrinka had great coaches who have helped him master his game and become the number three tennis player in the world. Stan understands the value of support in developing one's discipline, passion and creativity. This is why he has become an ambassador for Swiss Education Group, the alliance of 5 Swiss hospitality management schools whose focus is on developing 'life skills for professionals, professional skills for life'.
Hospitality management studies prepare you for a wide variety of career options: manager of a hotel, restaurant or spa, conference and wedding planner, entrepreneur and more. A job in hospitality can take you anywhere in the world, from Europe to Asia, to South America, to Australia. Not only will you get to travel, but you will also experience the fast-paced industry that offers daily interaction with people from all walks of life.
Swiss Education Group schools thoroughly prepare you for an international career by combining academic subjects with industry training. More than that, during your studies you will also develop your passion, discipline, creativity, ambition and humility. Just like they did for Stan Wawrinka, these invaluable skills will be the foundation of your success wherever life takes you.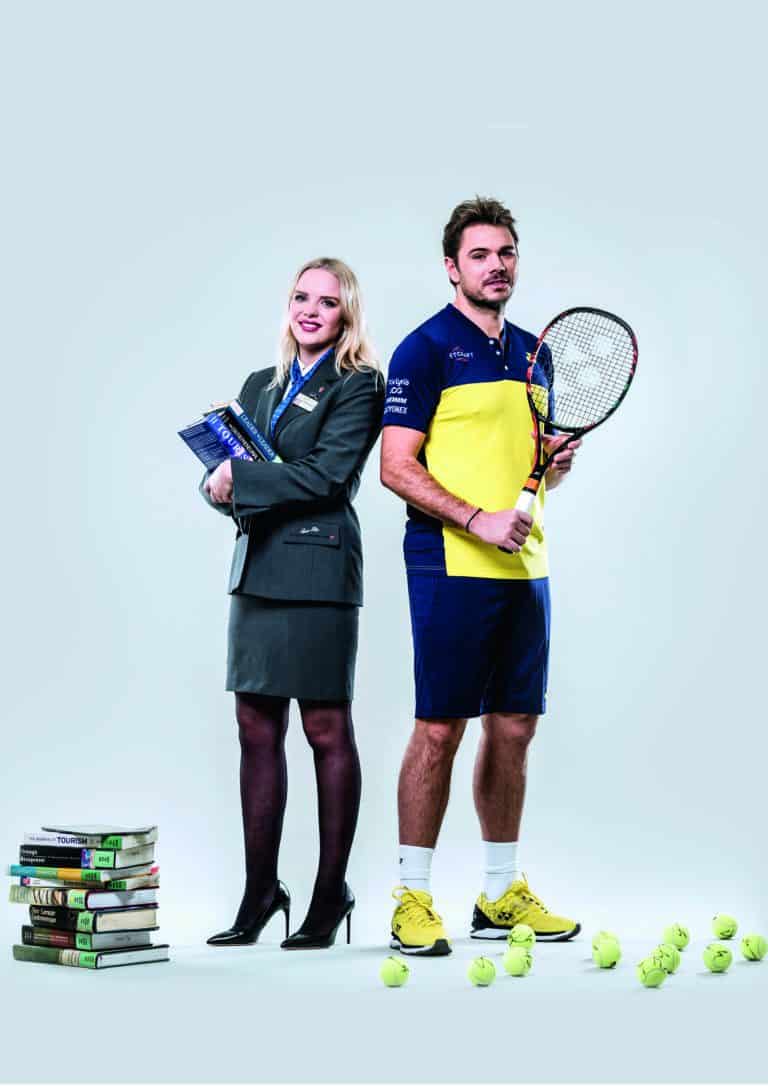 Bachelor Open Days in autumn 2018
This autumn, Swiss Education Group is hosting a series of complimentary Bachelor Open Days. You'd be able to speak to the current students about their experience, talk to the teachers, visit the campuses and learn all about college life of which you could be a part.
The visits go on for two days with hotel accommodation, transportation and meals offered to you and your family free of charge.
October:       15.10.2018 – 16.10.2018
November:   19.11.2018 – 20.11.2018
December:   03.12.2018 – 04.12.2018
To book your visit for Bachelor Open Days, please contact:
Cristele Mazza