Article
Explore the secrets of Schilthorn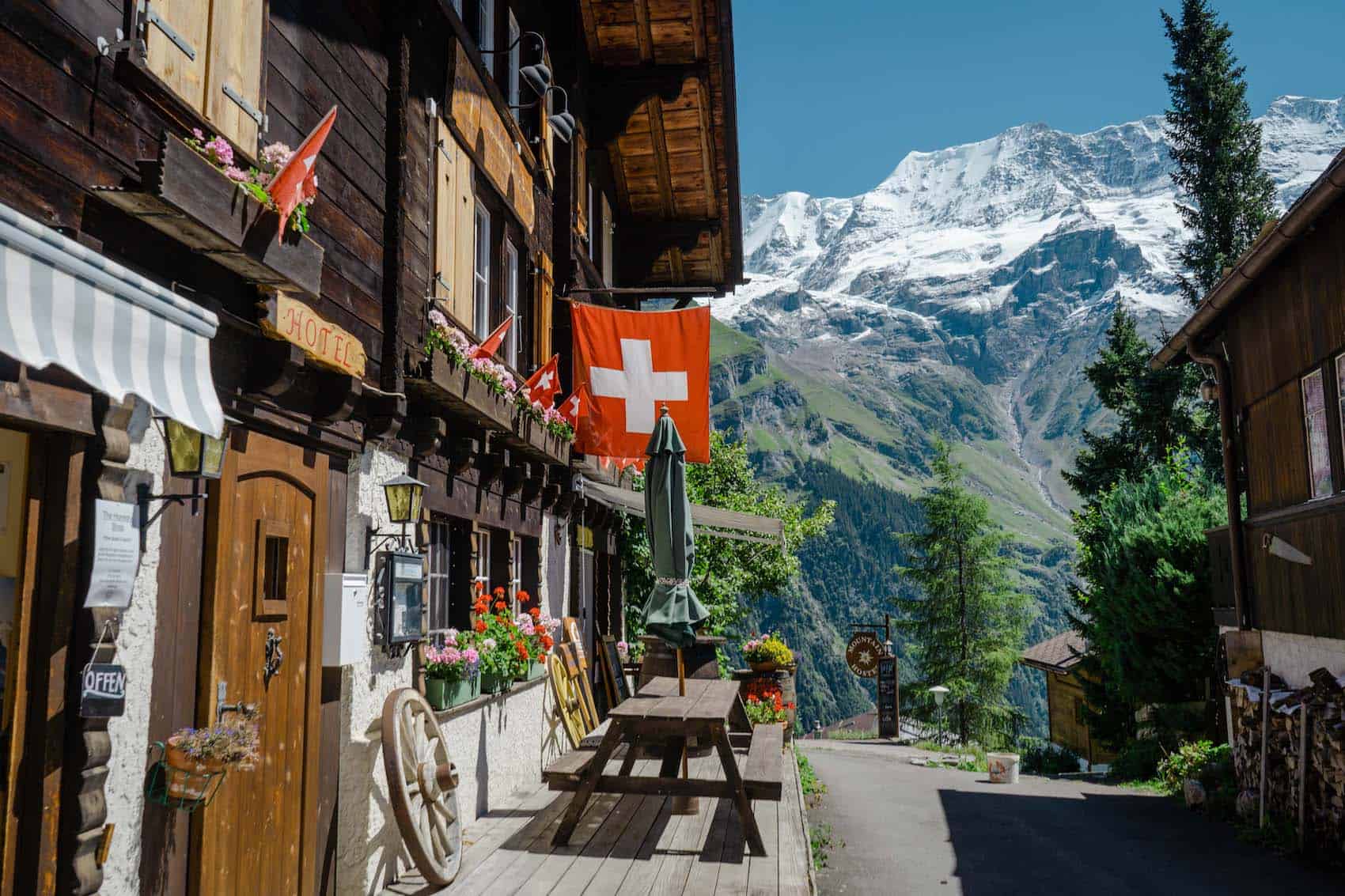 It only takes 30 minutes by cable car to the summit of the 2970m high Schilthorn. In front of the impressive panorama atop the 3km high Schilthorn, with Eiger, Mönch and Jungfrau, where the secret agent James Bond chased the bad guys there's plenty to discover. The jewel in the crowd is the Bond World exhibit, which takes you into a world of its own and provides exciting details about "On Her Majesty's Secret Service" starring 007 actor George Lazenby. On the world's first 007 Walk of Fame, stars from in front and behind the camera leave their mark on the legendary Bond filming location.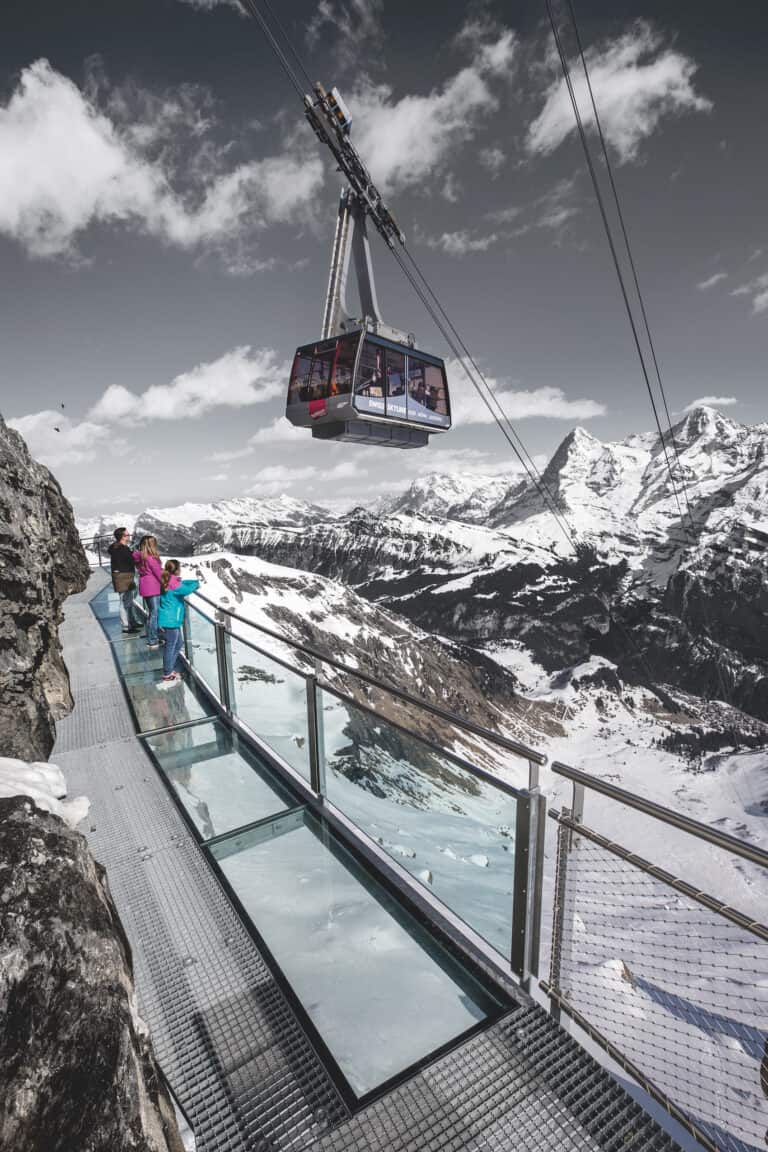 After these exciting espionage experiences, the James Bond Brunch in the 360° restaurant Piz Gloria will taste even better. Located in the 360° restaurant Piz Gloria, the restaurant rotates around its own axis during the meal, passing more than 200 mountain peaks. Afterwards, the cable car takes you down to Birg. Once there, you have the opportunity for two more amazing walks. First, the Skyline Walk platform leads you over the vertical abyss and provides a beautiful panoramic view across the whole mountain range. Secondly, for those who have not experienced enough thrills can dare to venture onto the Thrill Walk. Featuring crawl spaces, glass bottom floors, cattle-grids and more, this 200m walk is sure to get the spine tingling as you travel along the imposing rock massif and get an unrestricted view into the bottomless pit.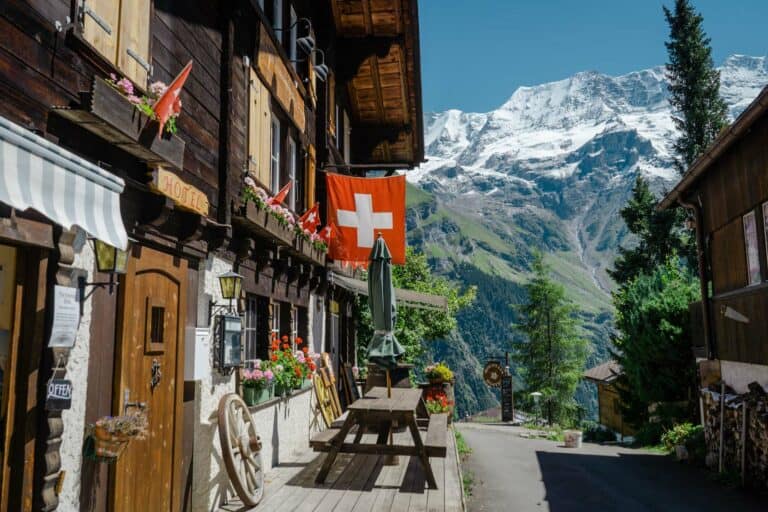 The Schilthorn Cableway Ltd also offers a guided visit to a farm in Gimmelwald afterwards. Gimmelwald is a traditional mountain farming village with just under 100 inhabitants, situated at 1367m above sea level between Stechelberg and Mürren. Immerse yourself in the everyday life of a Gimmelwald farmer and gain an authentic impression of traditional alpine farming. Thomas Rubin, a farmer from Gimmelwald, opens his byre doors personally whenever possible and gives an insight into his varied everyday working life. He provides exciting details about his own milk, cheese and sausage production, his animal husbandry and a lot of interesting facts about the cultivation of the surrounding mountain meadows.
Make sure to take advantage of the 30 percent discount on the Stechelberg – Schilthorn return, valid until 14th November 2021 and includes the exclusive James Bond Brunch. Children under 6 eat and travel for free, making this a trip for all the family.
Book online at schilthorn.ch/reservation. 
Good to know
– The cows are in Gimmelwald until about mid-June and then live on the alp for the summer before returning in September. The young animals spend the whole year around the barn.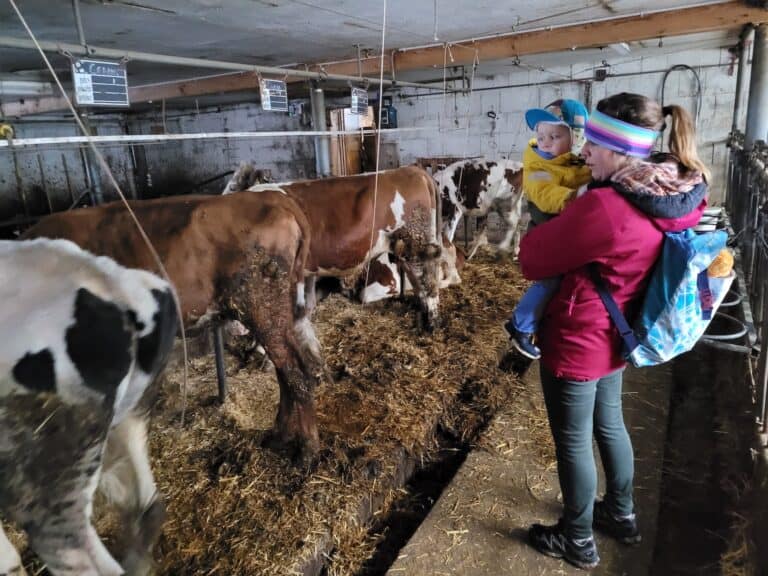 – Thomas Rubin is personally on site whenever he has time. 
– The altitude and the visit to the stables require suitable clothing and good shoes. Don't forget sunglasses, sunscreen, etc.
– Offer, resp. price is also available without brunch in the 360°-Restaurant Piz Gloria.
Find out more here: https://schilthorn.ch/en/Info/Offers