Article
How outdoor learning can provide valuable educational experiences in the wake of COVID-19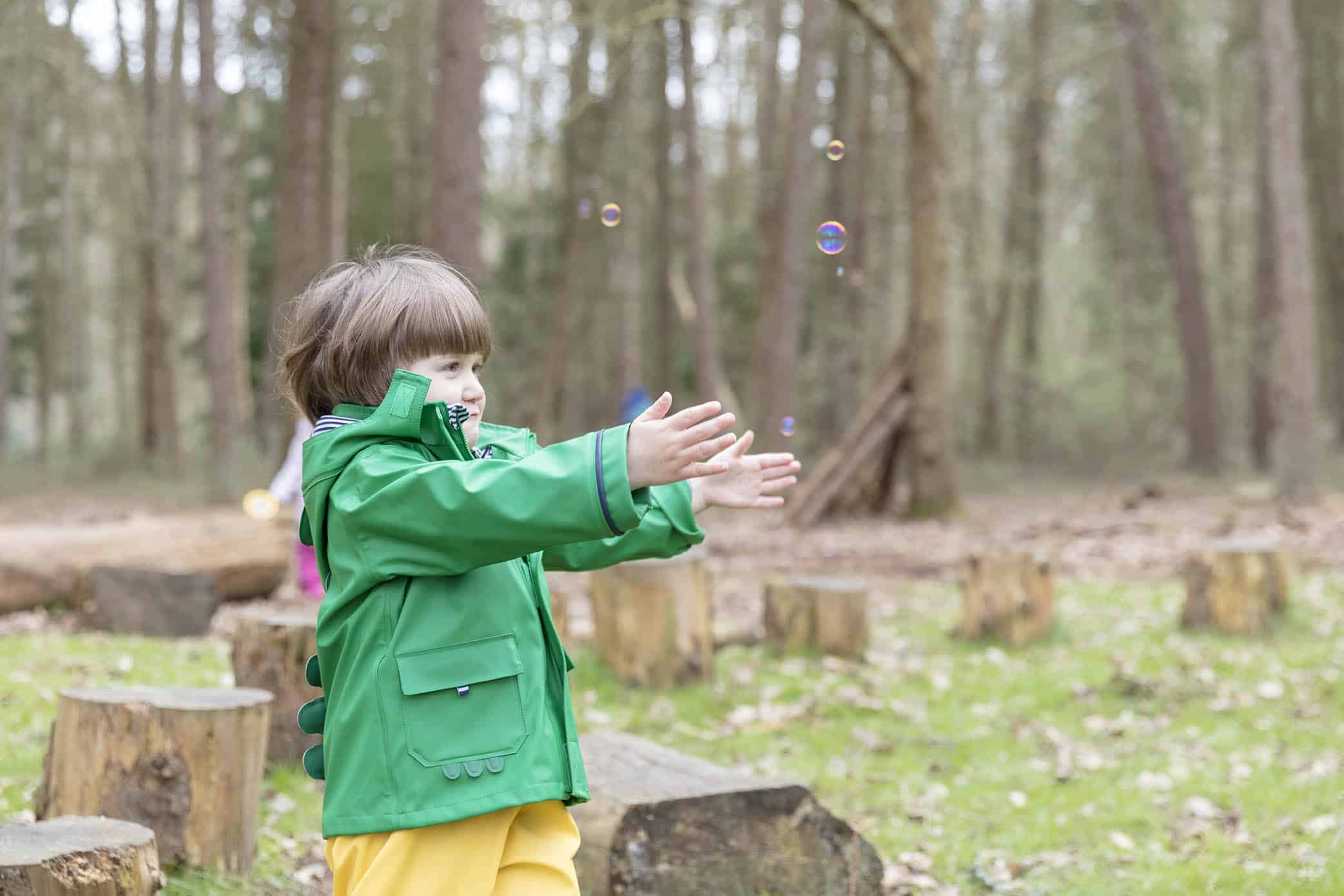 No matter how old a student is, the great outdoors provides a wonderful space for learning. Whether it's children in their early years using sticks and stones to practise counting, the Lower School learning about plants and growing in the garden, Middle School students taking ownership of their planet and planting trees, or High Schoolers discovering how environmental systems work, nature presents many opportunities for valuable knowledge to be gained, alongside other important life lessons.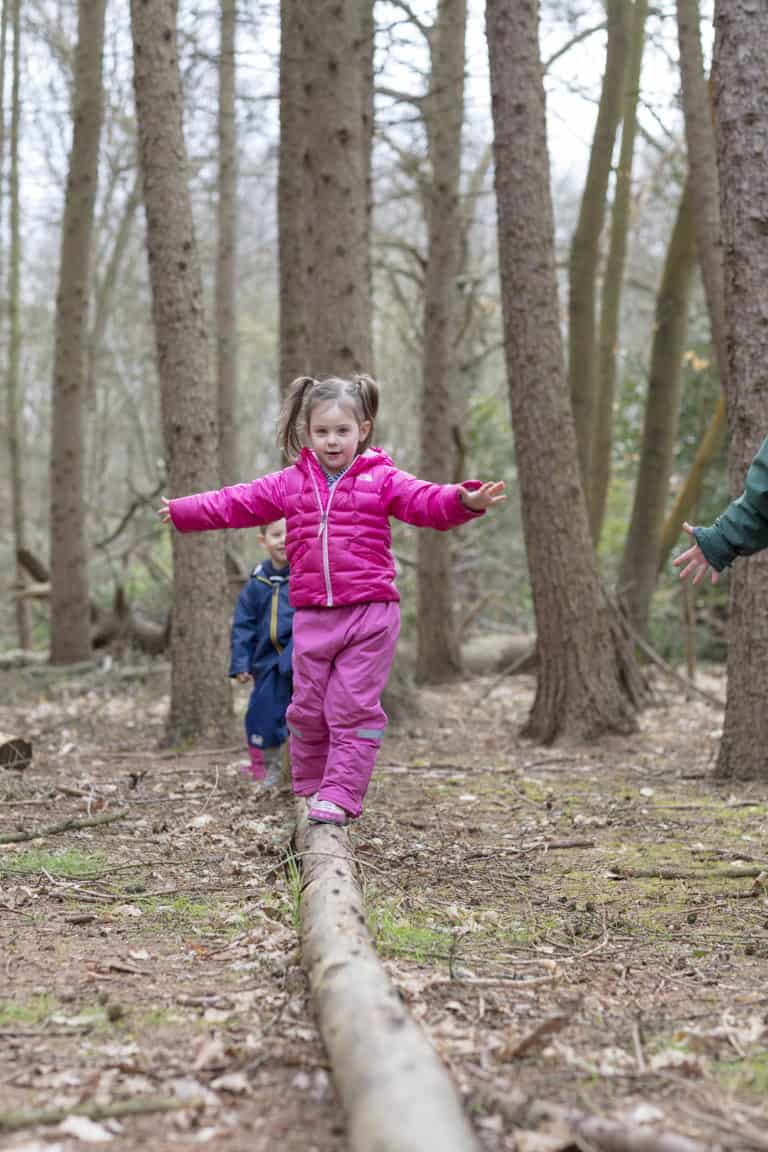 In the current climate, as our youngest students begin to return to school across the UK and around the world, after months of lockdown, a renewed emphasis is being placed on the value of outdoor learning. As a result, some unsuspected benefits are certainly beginning to arise. 
Returning to School Anxiety
Amidst the gradual return to school, there are a host of anxieties. Parents, students, teachers and school leaders will all be facing these issues. Health and safety is of course a top concern. However, there are also worries around the quality of educational experience students will be receiving, while school life looks so different right now. Over the past few weeks, the leadership team at ACS International Schools has been working closely with parents, guardians, teachers, facilities staff and experts in the field to develop a number of strategies to protect the health, safety and wellbeing of our community, while ensuring that we continue to deliver the best learning experience possible for our students, whether they are returning to school, or continuing with remote learning.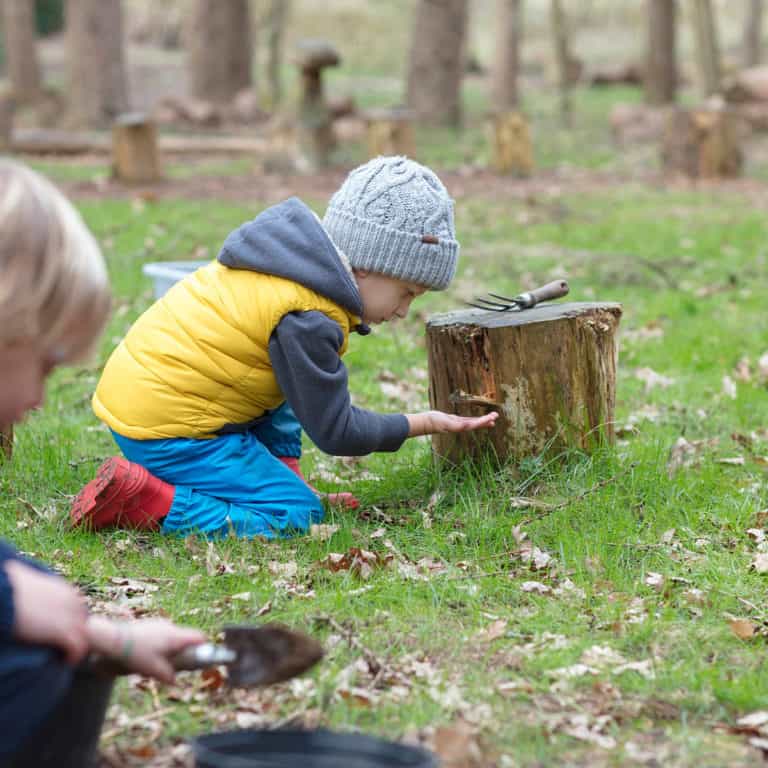 One of the key areas of opportunity we identified within this plan is a greater emphasis on outdoor learning. In particular, there is an emphasis Forest School. This is a type of outdoor, nature-based learning that focuses on the holistic development of the child.
In Forest School, children and young people are able to use the woods and forests around them to build independence, self-esteem and meaningful learning experiences. Particularly in Early Childhood, the great outdoors can enable a valuable, play-based approach to learning. It allows our students to explore the world around us. For example, in a Forest School lesson at ACS International School Cobham, we might ask students to work together to explore and identify specific types of plants, building their knowledge this way.
The Benefits of Outdoor Learning
In doing so, students are also developing their ability to think for themselves and solve problems. For example, they might ask, 'where might this be, and where might I find it'. This will also help to develop valuable personal skills, such as teamwork and collaboration. Additionally, students might be tasked with creating a den, giving them the opportunity to work together, think creatively and take supported risks, or a lesson could be as simple as students learning about the process of photosynthesis while examining the leaves of the tree in its natural surroundings. The value of our climate is something we place great emphasis on at our school. There's no better way for children to learn about our environment than by experiencing it for themselves.
While parents, teachers and students have been juggling the challenges of learning from home. Until recently, they have been having limited time outdoors. This type of educational experience where students are able to interact with the world around them has certainly been missed. And, as schools around the world begin to transition back to on-campus schooling, another valuable aspect that outdoor learning affords us has also become increasingly apparent. This is space. Space to breathe. Space to think and space to learn. And, crucially, space to socially distance. 
In the UK, the government's approach to easing lockdown restrictions so far has centred around two key factors: the fact that, science suggests, coronavirus is much more difficult to spread outdoors, and the importance of keeping a two-metre distance apart to minimise the risk of catching coronavirus from another person – something which is much more easily achievable in a wide outdoor space.
Our Plan for School Re-opening
So, as schools across the country and around the world begin to re-introduce on-campus learning, as both a parent and an educator, I'm very much looking forward to children having the opportunity to get out and explore – something many will not have had the opportunity to do for some time. While not all elements of the school day will be possible to conduct outside – and I'm sure the British weather will give us some challenges. Our Early Childhood teachers are keen to take advantage of their Forest School training. They want to get children outside for as much of the day as possible. This is something we'll be focussing on now. We will be continuing after the summer break as hopefully more students are able return to school.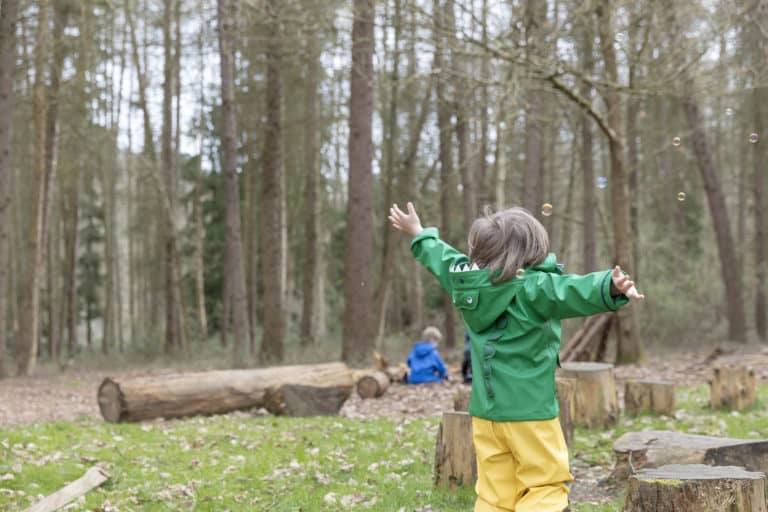 For parents who have children still learning at home, the safety and educational benefits of outdoor learning certainly provide some food for thought. For example, if you are a parent of a young child, it's important to remember that play is a very powerful learning tool. By allowing your child the freedom to explore and play in the great outdoors, they will naturally be developing key life skills like risk-taking, confidence and independence, and by asking lots of questions which stimulate inquisitive thinking. An example of this is 'what do you think made this happen' and 'how might you solve this problem'. You can help provide some learning structure to playtime too. For older students, they might feel more inspired to complete a creative writing task while outside. Also, you could encourage them to move their art lesson to the local park, painting the surrounding landscape. 
Taking the fundamentals of learning, and applying it in the great outdoors, can provide engaging and informative learning opportunities for students of all ages. We feel confident that outdoor learning will be immensely valuable in ensuring a continuum of quality education. 
Author Bio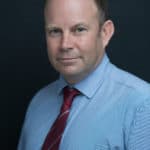 Barnaby Sandow is Head of School at ACS International School Cobham. A passionate teacher and champion of international education, Barnaby joined the school at the start of the academic year 2019. Before then spent five years in south-east Asia as Principal at Jerudong International School in Brunei. He began his career as a science teacher at Abingdon School and later, as Head of Department at Stowe School.