Article
Interview with Henri Behar and Stephanie Walmsley from the JFK International School, Switzerland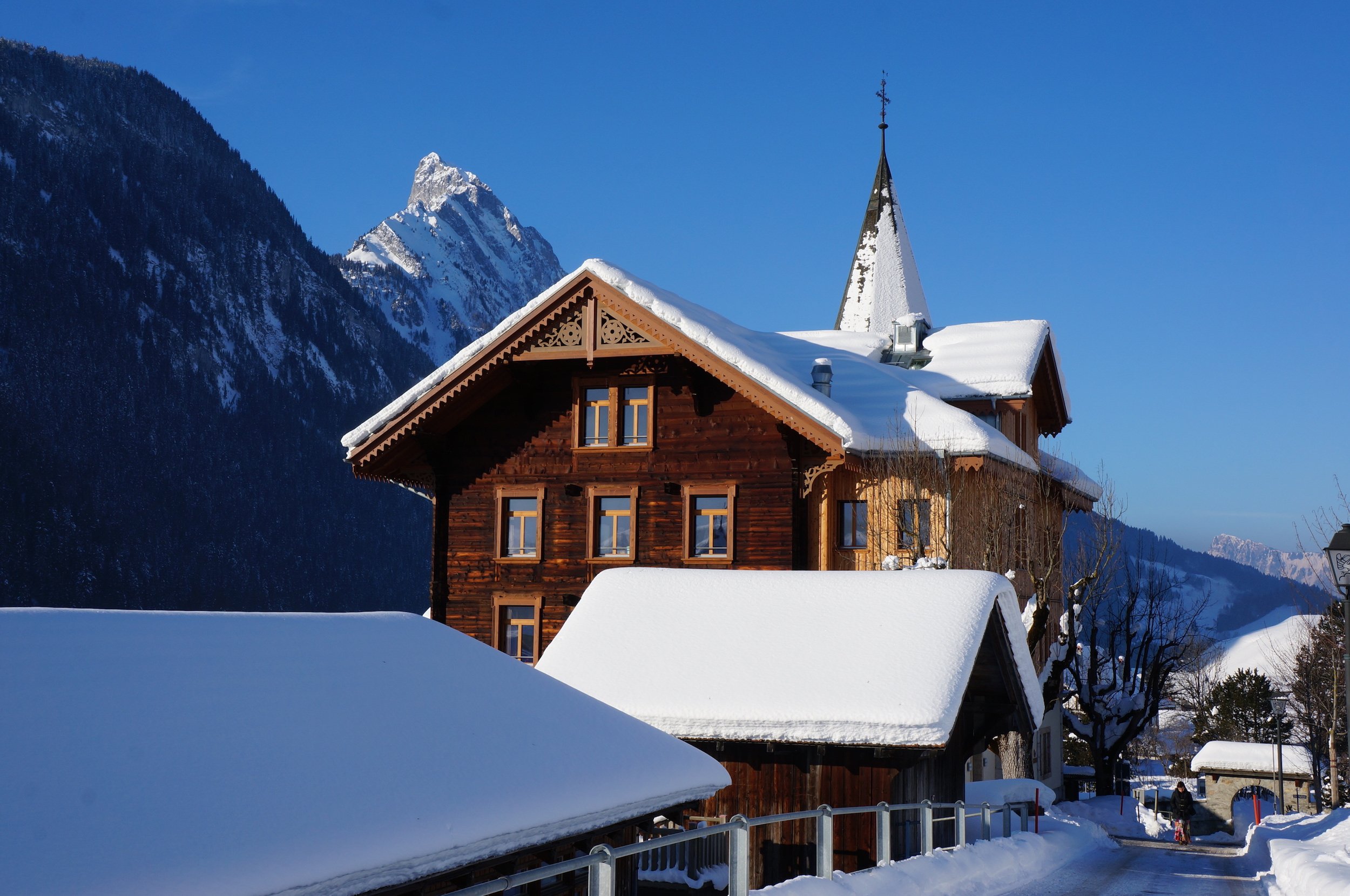 A 'Small School with a Big Heart,' the John F. Kennedy International School is a unique family-orientated educational environment which has been providing an excellent education, to local families and international students, in the heart of the Swiss Alps since 1971.
Focused on creating a school that makes a significant difference to the community they serve, and providing opportunities for all their pupils and students, JFK International is a small but growing campus.
We sat down with School Director, Henri Behar, and the Head of the Middle School, Stephanie Walmsley, to discuss the school, their educational approaches, and to find out more about what makes the John F. Kennedy International School a world-renowned centre for multi-culturalism and learning.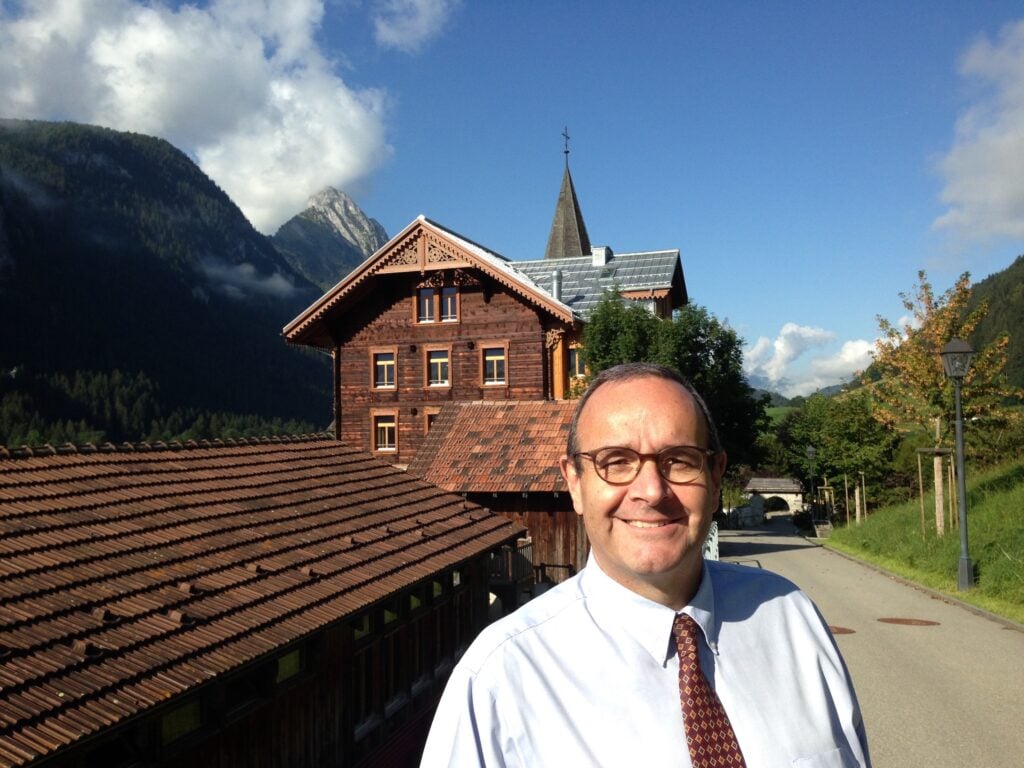 Tell us a little bit about yourself – what's your background, and what made you choose education as a career?
Henri:
I graduated from EPFL in Lausanne as an Architect and worked as one for a while in Geneva before moving into Graphic Design.
Whilst I was a student in College du Leman (Geneva), I worked with their Summer Camps and every holiday I would take groups over to Spain, or I stayed with them when I was studying in university. College du Leman became a bit like my second home, and I ended up working in the college when I started my school career.
I was the Head of Boarding, the Head of Marketing, and the Head of the Summer Camp – back and forth, sometimes just in one role, sometimes in two, or in all three.
I was then offered to come to JFK by Mr. Philippe Gudin (the owner of Le Rosey, who had been approached by the Board to put the school back on the right foot) – he asked if I would like to work as the Director of the School when there were only 27 students.
I started to build on the atmosphere, the quality of the teachers, and the level of education – now we have 130 students, and we'll list around a hundred students throughout the year.
How do your experiences and philosophies inform your approaches at JFK?
Henri:
I would say the base of the school is, "Small School, Big Heart."
Being a small school can sometimes be seen as a negative, but we say this is a positive – because we're a small school, we can pay close, personalised attention and create a family atmosphere. 
We are a small school, and of course – the big heart – is the part where all this love and care that everybody gets, comes together, because it's one-to-one attention.
There are 16 students maximum per classroom (with an average of around 12) – and the idea is that the teachers know every single student – what their strengths and weaknesses are.
Keeping the family spirit is one of the biggest philosophies to keep in the school to maintain our philosophy of 'Small School, Big Heart.'
Stephanie:
What we're doing is growing academically. The Middle School has grown naturally as the school has grown and we are now increasing and refining our academic subjects and educational experiences. The big push on my side has been to increase the quality in the middle years program – because we know that, obviously, our students are going to go on to local high schools in terms of the international system in the region.
We want to ensure that what we're doing here matches their needs when the students go to the next high school; so, their education is on par (if not better) when they get to where they are going to next. We are working in close collaboration with the regional high schools.
What have you learnt from your time leading an International School?
Henri:
JFK used to be seen as a bit of a 'fun' school, where people used to come and do a lot of skiing, sports, and outdoors activities, and they'd study when they had the time, that was 20 years ago when the attitude was more, "If my kid comes back home happy, that's enough for me."
Since then, things have evolved – parents are more demanding, and there's more competition for children to go on into better schools and better universities. So of course, we've evolved too with our academics, to make sure our students are prepared for the next step – and this is, I would say, one of the big steps that we will continue to work with, because it keeps growing.
What's interesting though, is at the same time, we take pride in our outdoor education to create real well-rounded students, who aren't only academic – but also good in sports, appreciating the outdoor environment and understanding the importance of that for their own wellbeing.
Describe the typical JFK International student, can you tell us a bit about the programs at JFK?
Henri:
We have a nice mix – the Junior House (for ages 6-9) currently has 9 students right now, and they live together with the House Parents, which helps to develop the family spirit, the Senior House is more like a traditional Boarding House and is set up for the older students (10-14 years).
Our school is for students up to age fourteen, so we have to prepare them to move on into other education – and give them the ability to thrive in different environments. I would say that our students are well received in other schools, and well prepared – they are ready to adapt.
As for the programs, as well as the academics, we have a tradition here of having Holiday Camps, and operate an Outdoor Adventure Camp – the JFK Swiss Outdoor Camp – it's all outdoors and is themed by week; one week it'll be a 'Water week' with all water activities, another will be a week on the mountain with hikes and camping, and then the third week with rock climbing, making campfires, and benefiting from outdoor learning.
With the Rock Week, the participants might be climbing in the morning, then learning about the rocks and minerals in the afternoon – why some are different colours, about the different formations, all these things. If it's a water activity, they'll learn about the river, the animals that can be found there, etc.
It's all attached to learning – everything is carefully designed to provide a full adventure camp with activities and action – but still combine with this learning.
The program runs for six weeks in the summer, and we run the program twice (Water / Mountain / Rock), so people can come in and do 2-3 weeks.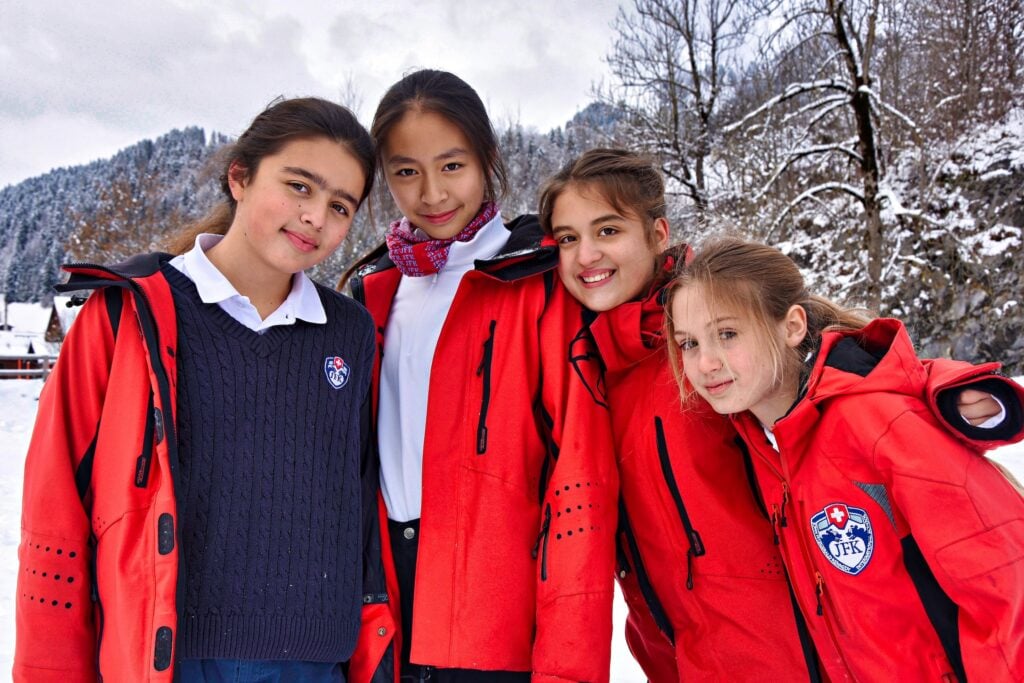 How do you encourage a love of learning?
Stephanie:
I think that it's really achieved with our education system, the field work (particularly with the IMYC being student-centred), and with project-based learning. We want the children to be able to use critical thinking – to enjoy coming into the classroom where it's not purely textbook based.
Project-based and Inquiry-Based Learning lends itself very well to the IB, and a lot of our children will go on into an IB education system. Our students are going out and talking about their units of inquiry, understanding the links in the real world to the classroom, understanding their role in society and getting a different perspective – we want them to experience the bigger picture.
Henri:
We like to say, "learn how to learn."
We teach the students not to just be spoon-fed, but to look for information, and know how to process it, so they aren't left saying, "Tell me what to do, and I'll do it," rather they can approach a challenge and say, "I may not know how to do it but – let's go for it!"
What is your favourite thing about the learning environment that makes JFK stand out?
Stephanie:
One of the big things we're involved in is education for sustainability – and our students are directly involved in that. We're working with Votre Cercle de Vie – they're a farming family who are now doing a lot of eco-projects; and one of their big projects is to build an eco-hotel to be a global blueprint (there's never been a hotel quite like this) – everything in the hotel will be sustainable – and our students are directly involved.
We're upcycling furniture, and the children are going to be designing the furniture to go into the hotel; they're really learning a lot about the eco-system that they're living in and understanding it. It is an invaluable project to be involved in because the students are working with the project and this is also linked to the UN 17 sustainable goals which runs through their curriculum. It is first hand experience of seeing how they can make a difference and develop key competencies for the future.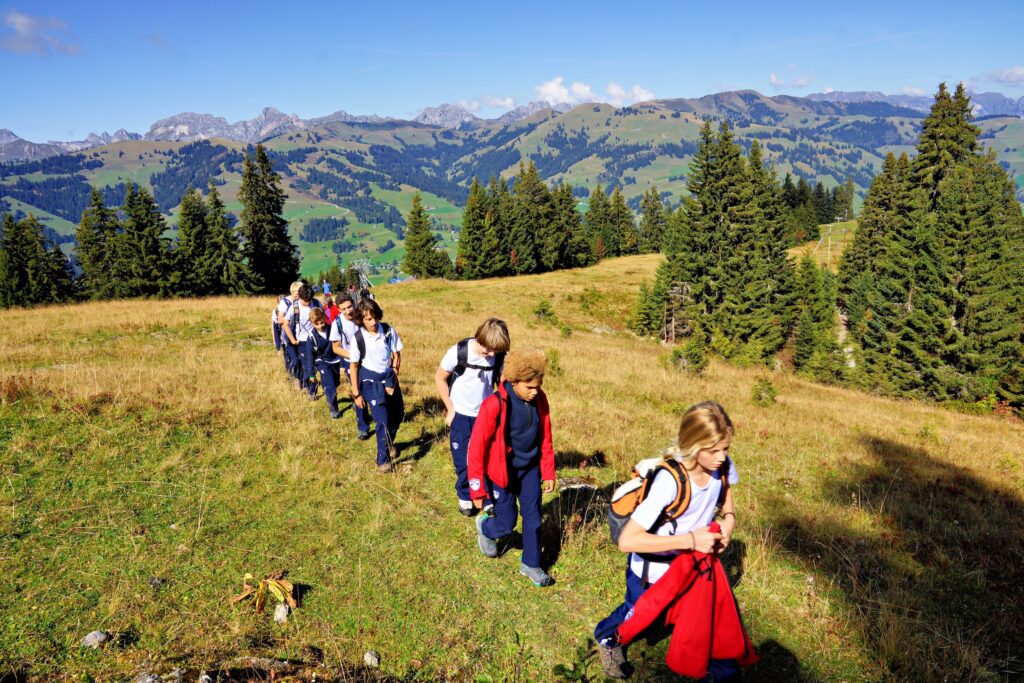 What do parents of JFK students value about the school?
Henri:
The protective environment. Not only because we're in this little town, but because there's only a mix of middle schoolers and primary students. They love to come to the school and are happy here.
It's also a big part that the parents and the community is very close. The school organises several activities for the parents, and the PTA is very active. We call it the JFK Family – and it's made out of the parents, the students, and the alumni.
We recently celebrated our 50th anniversary, and held a couple of big events – a lot of people attended, there were around 200 Alumni and parents for a Fondue Party.
Stephanie:
I only started back in August (2021), but during the 50th celebrations, all the yearbooks were out from the last 50 years – and it was really nice to see all the different photographs, and how the school has evolved over the years – and having the Alumni talk through their reflections – it was really special.
The school has grown as a campus effectively, because there's the Playschool, the original building, the Primary School building, the Middle School building and the recently acquired Student Support Services – but we've retained the 'small school' feel, and we know everybody, we know all the students, and all the staff know the community around us – so it's a special place.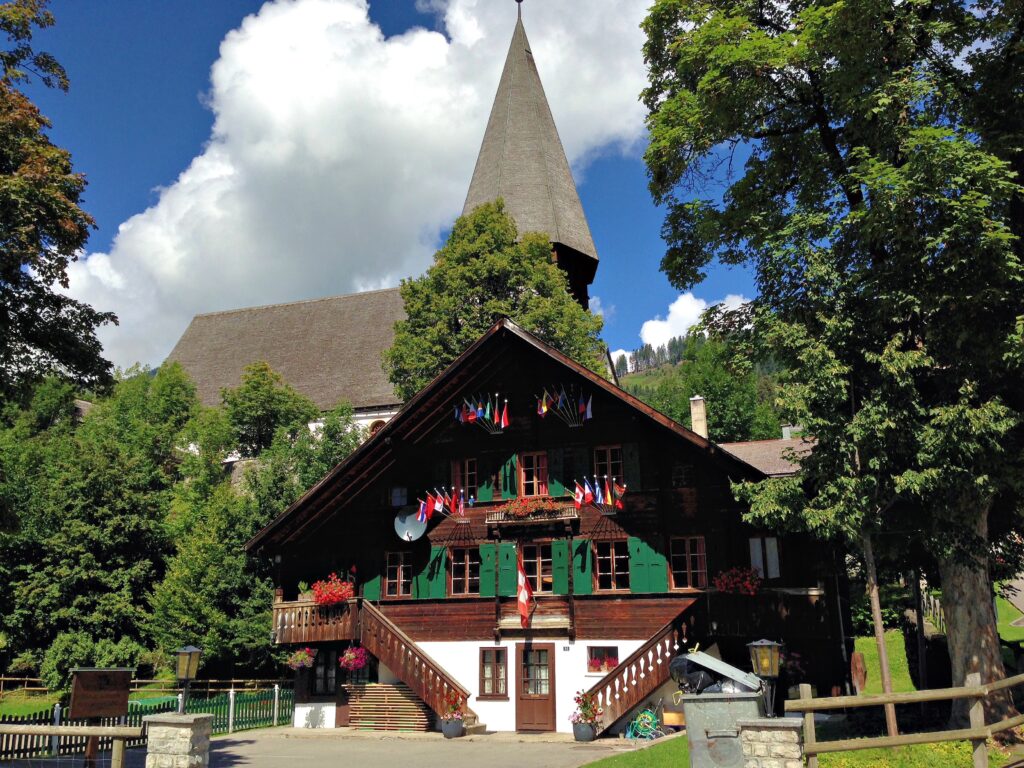 What are the main principles and philosophies you promote?
Stephanie:
This year we are introducing the Design & Technology and improving, particularly around STEAM education – which is really important.
We're trying to move away from high-stakes examinations. If you look at the 21st Century education push at the moment, it's about inquiry-based learning and understanding – so at the moment, particularly with IMYC, there is a move away from grades as 'pure grades' and encouraging the students to understand themselves as learners and how they learn and why they are learning. Making connections across the subjects and through real worls experiences.
When it comes to their assessments, they're receiving information from the teachers about how they can improve their learning, feedback is crucial in developing these reflective learning skills.
That is what we are fostering in students – to understand themselves and how they learn.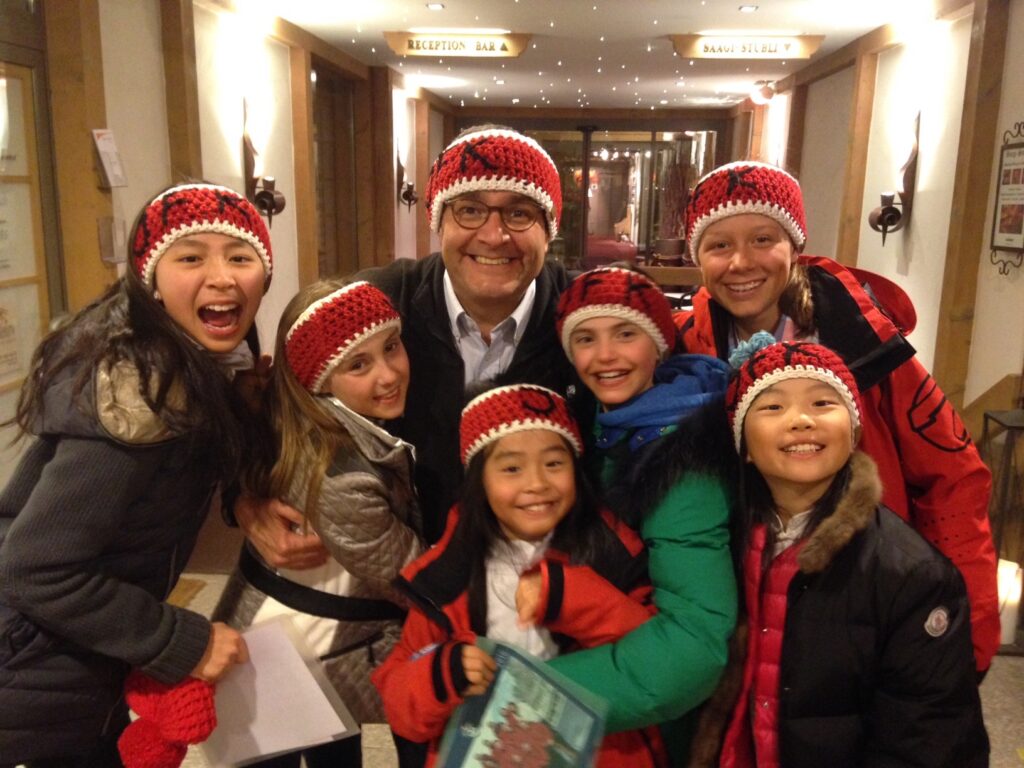 Are there any areas that you want to develop, or that you are developing in the school?
Henri:
We want to continue to focus on adaptability, as for big projects – we will rebuild the Pfrundacker Chalet (which is the original house, where the school started), and we are having the Playschool rebuilt completely because we just acquired the land and the house, and it needs refurbishing.
This will allow us to put in some more areas, like a boarding house, where we are renting at the moment, and containers for the ski rooms. We may also look at combining the ski rooms with a little gym, that will let us have an indoor gym which we don't have (we use the local school for that).
What other extracurricular activities do the children experience during their time with you?
Henri:
We organise a ski race, the SGIS race, where 400 students from around 23 different schools come over – we cook, take pictures, have the teachers doing all the gate watching – we have everybody in there, but that's part of the small school, where the teachers aren't just coming in to teach, but also for break duties, lunch duties, helping out with bake sales, it's a really nice community spirit.
We run ski competitions on the weekend, so the students are put into a competitive situation, where they need to learn how to lose, and how to win – and that's not always easy, but I think it's good for them to start from a young age.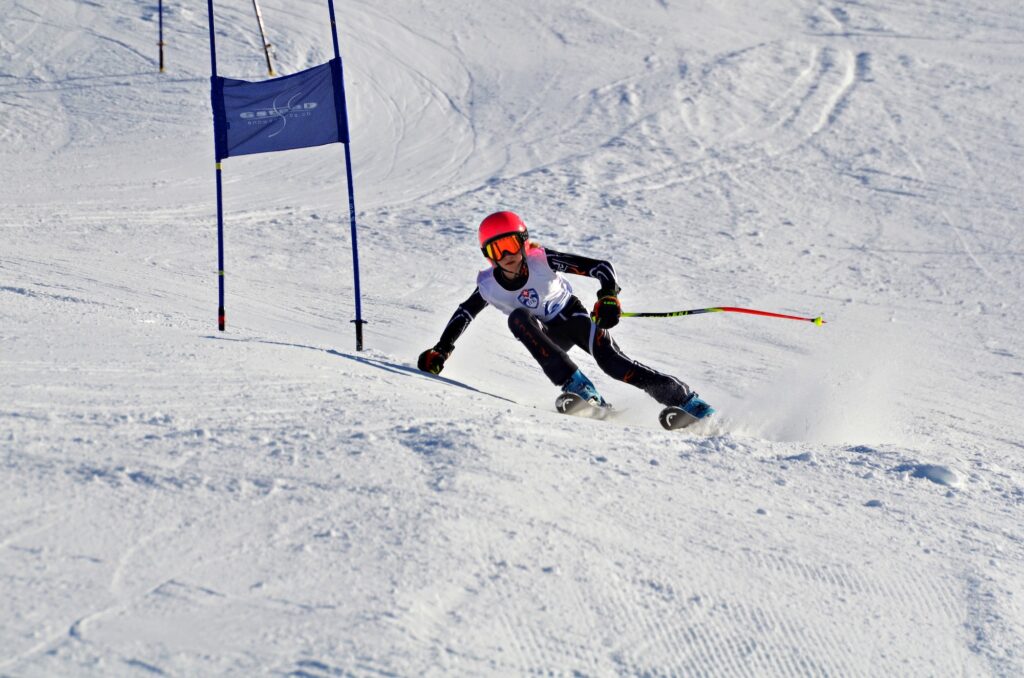 What do you think will be the major challenges facing students and education in the future?
Henri:
I would say changes of places, changes of work, double work, working from home – these are things children will need to be prepared for.
It's always very difficult to see 10 years in advance, and we have very young ones – so there's still a good way to go forward.
What is your vision or ambition for JFK graduates?
Stephanie:
In terms of looking forward – education itself is evolving massively, particularly around sustainable goals.The UN states that education is said to be the 'lynchpin' that drives everything – and making sure that our students are prepared, and resilient, for what is to come, and how quickly the world is evolving and changing, and the problems we're facing now.
I think that we must invest ourselves in an education system that is forward thinking and outward looking. It's taking real life situations and saying, "Look at what's happening at the moment. How would you broach this? What do you think? How would you change this? What would you do differently?"
I think it's about giving children the confidence and skills to take what they know, apply it, test it, refine it, and keep moving through the whole process as a way to move forward in each situation.
How do you equip students for success?
Stephanie:
It's all about the key competency and transdisciplinary skills at the end of the day. The knowledge we have now won't be relevant in five-years, because the world is moving so fast. Creating resilience and compassion in students is essential.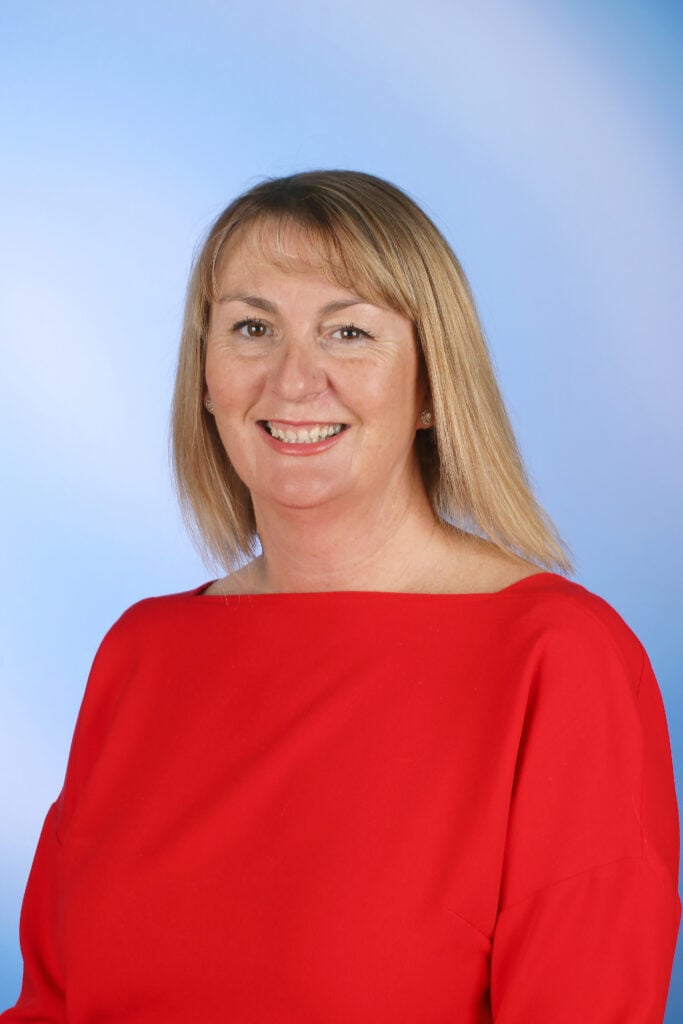 Henri:
We already have families that live very much on the road – two years here, two years there – that kind of life. It's a little bit of what the future brings, we don't have that 'famous' job where you walk into it at 18 and finish when you're 65.
Adaptability and resilience are really important to learn, so you're ready for future jobs.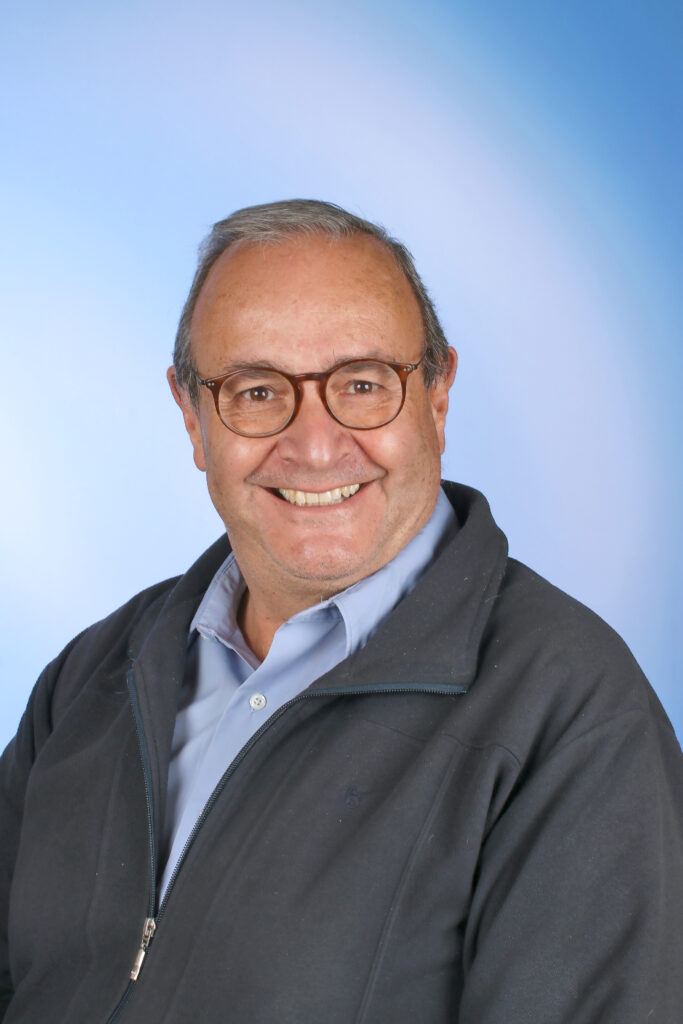 How do you make the best Switzerland and everything it has to offer; do you have any hobbies?
Henri:
It's funny, because when I was living in Geneva, I said, "I'm going to have to go back every weekend – what am I going to do here?" but it's such a wonderful place for hiking, skiing, or even just having a coffee at the top of the mountain and relaxing.
I would say I enjoy more nature-based activities, it's about taking a hike, finding a nice bench, and sitting in front of the river, listening to all the sounds around it.
I haven't really been back to Geneva for about three months already, it's rare that I go back down – all traffic jams and speedy, but when you come up here, you're able to go at a little bit on a slower pace, and can really just relax, take in the surroundings, and enjoy nature.
About the JFK International School
Home to students aged 2.5 to 14, and 26 expert faculty and staff, JFK International School is a community that represents over 22 different nations. Proud of their international and multi-cultural ethos, and the collaborative, active way their community makes a difference, the school is built on the best global standards, and nestled against the stunning backdrop of Gstaad.
With outstanding qualifications, and 100% of students passing to high school, and 100% parental satisfaction, JFK International are eager to continue their development for the next 50 years, in fostering community, adaptability, and cooperation.