Article
Discover the Olympic Capital with your family!

Lausanne, the Olympic Capital, facing the Alps with its feet in the water, is the perfect starting point from which to discover its enchanting surroundings: the lake, mountains, countryside, vineyards and forest. Visit unique museums, stroll the streets of the old town, enjoy the parks and gardens, and let yourself be swept along by Lausanne's energy. Come and discover Lausanne so you don't miss out!
Roam the cobbled, pedestrian streets of the historical quarter and don't forget to admire the animated clock with its figurines. Finally, climb the 224 steps to the cathedral for panoramic views of the city.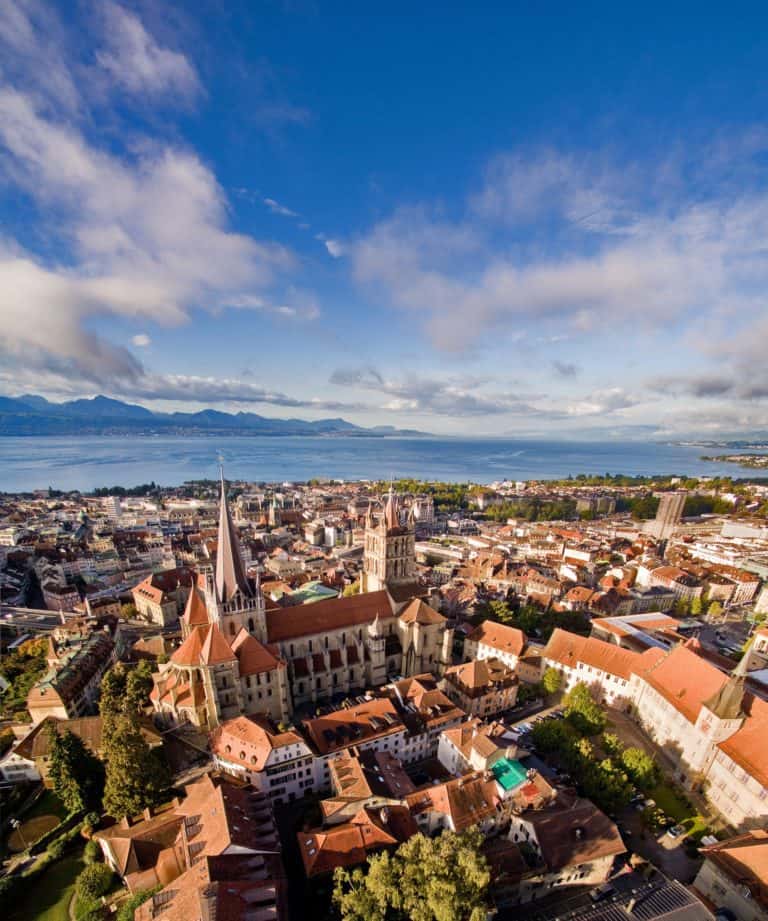 Go for a stroll along the floral quays by the shores of Lake Geneva, which is the place to be to go for a swim, to skate or just go for a walk. You might want to hop aboard one of the boats of the Belle Époque fleet for a memorable cruise or enjoy pedal boats, kayaks, paddle.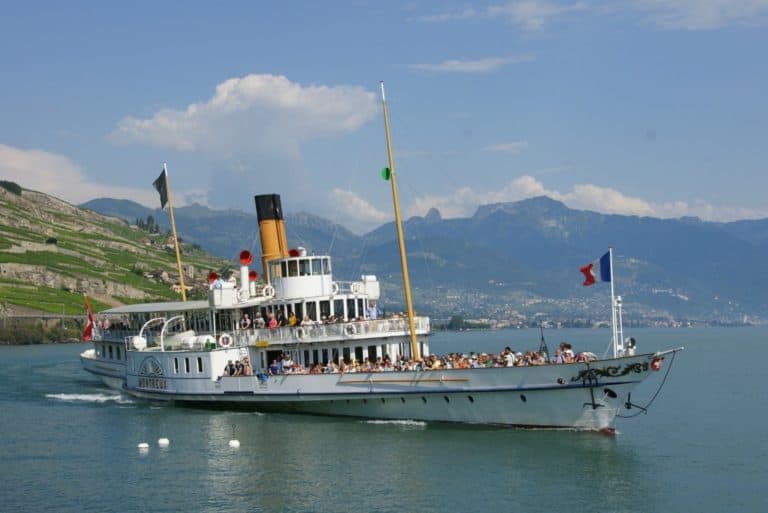 The most visited museum in Lausanne was founded by the ICO on the banks of Lake Geneva. Discover the world of the Games with over 150 screens and 1500 objects. The children will love slipping into the skin of an athlete with the help of interactive games and activities. With its temporary exhibitions, grounds decorated with works of art and a panoramic restaurant with a view over Lake Geneva and the Alps, this is a must-see attraction in Lausanne.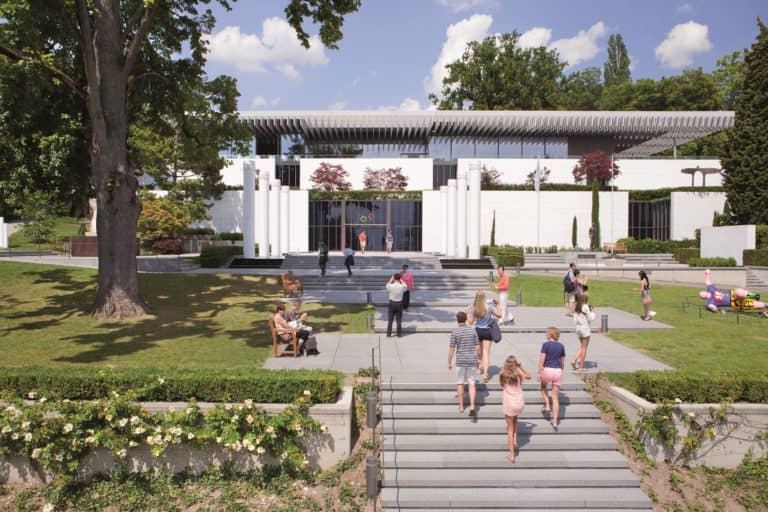 On the hills above Lausanne, Sauvabelin Park is a popular destination for families and nature lovers close to the city. As an area to stroll in, the forest is a nice place with forest animals, walks and boat trips. The must? Come and climb the steps up to a stunning panoramic view over Lake Geneva, the Alps and the Jura mountains from the Sauvabelin Tower, a 35-metre high wooden tower.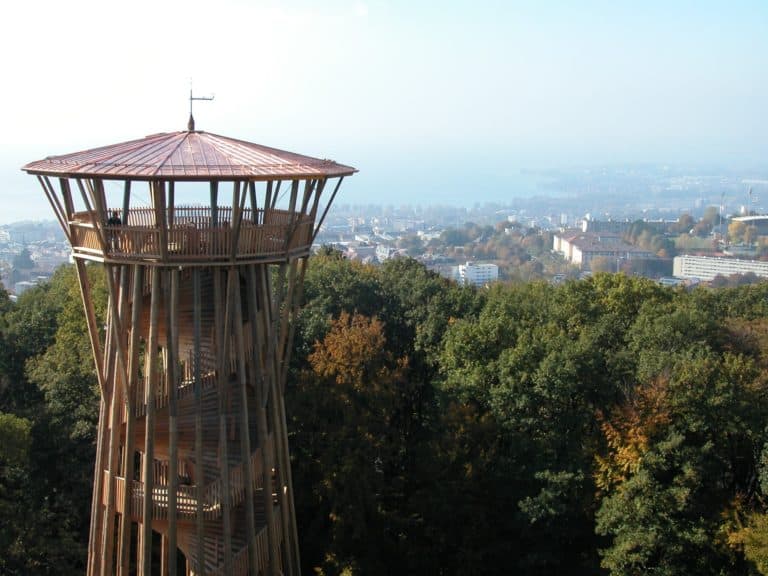 The biggest freshwater aquarium-vivarium in Europe with over 10,000 fish and 100 reptiles and amphibians waiting to be discovered in an immersive and interactive setting.
AQUATIS invites visitors to dive headfirst into an immersive trip around the five continents to discover the main freshwater ecosystems and their flora and fauna.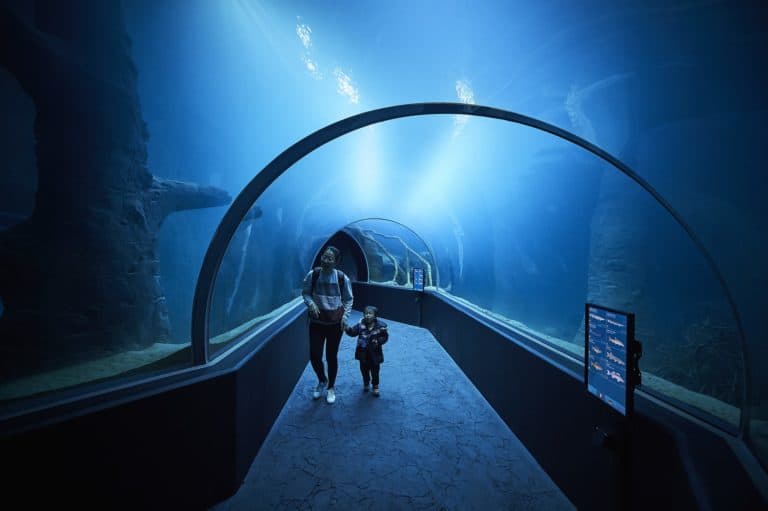 From the century-old brasserie to the award-winning restaurant, with international cuisine and trendy eateries in between, the city of Lausanne has something for every palate and every purse.
In Lausanne, you can taste many local specialities. Savour a meal on a terrace or meet up for a fabulous brunch.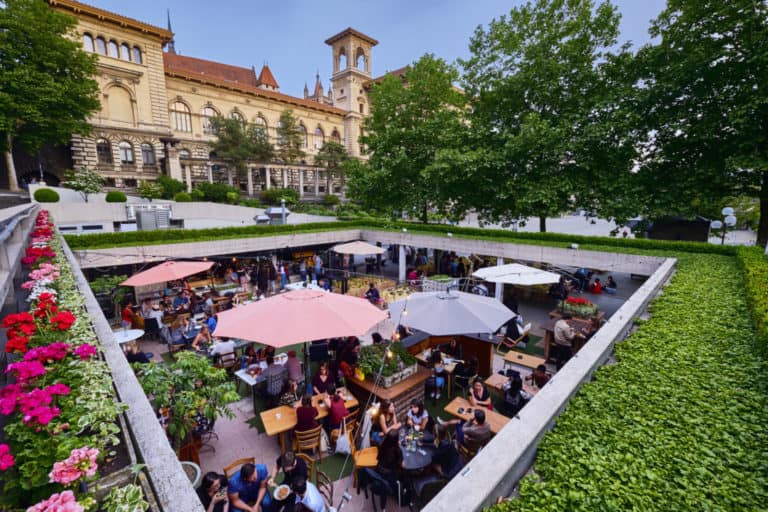 Find more on www.lausanne-tourisme.ch/family and follow us @MyLausanne
Title image ©Sébastien Staub