Article
Let the sunshine in – Welcome to Zug!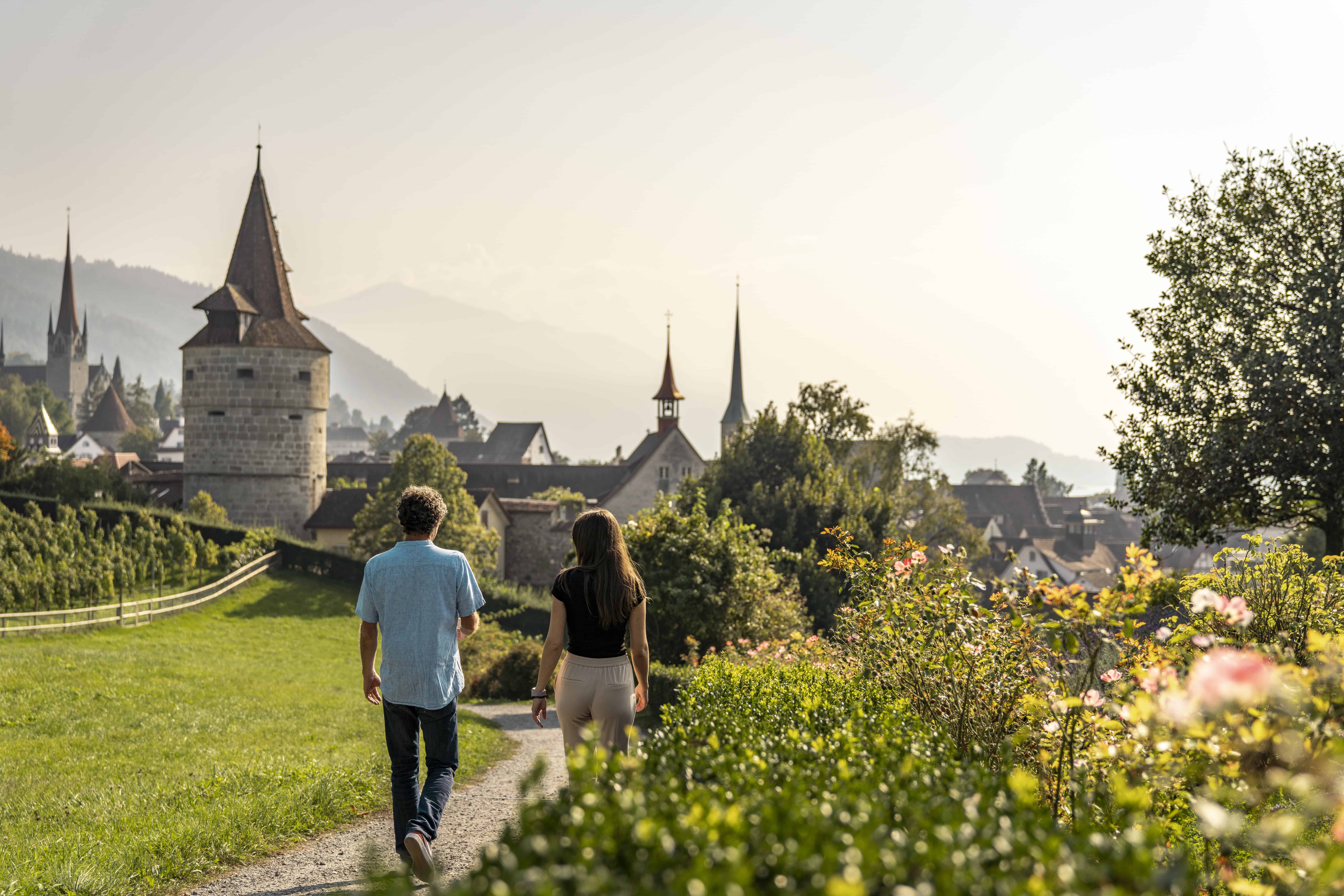 The city of Zug is home to people from 128 different countries. They all came here as tourists and ended up staying. OK, that isn't entirely true! But what is true is that Zug casts a spell on locals and visitors alike. The region is like Switzerland in miniature. It showcases what our beautiful country has to offer better than almost anywhere else. Zug is where tradition meets innovation, where gorgeous lakeside landscapes meet snowy mountains, and cherry-blossom trees adorn the secluded alleys of the old town.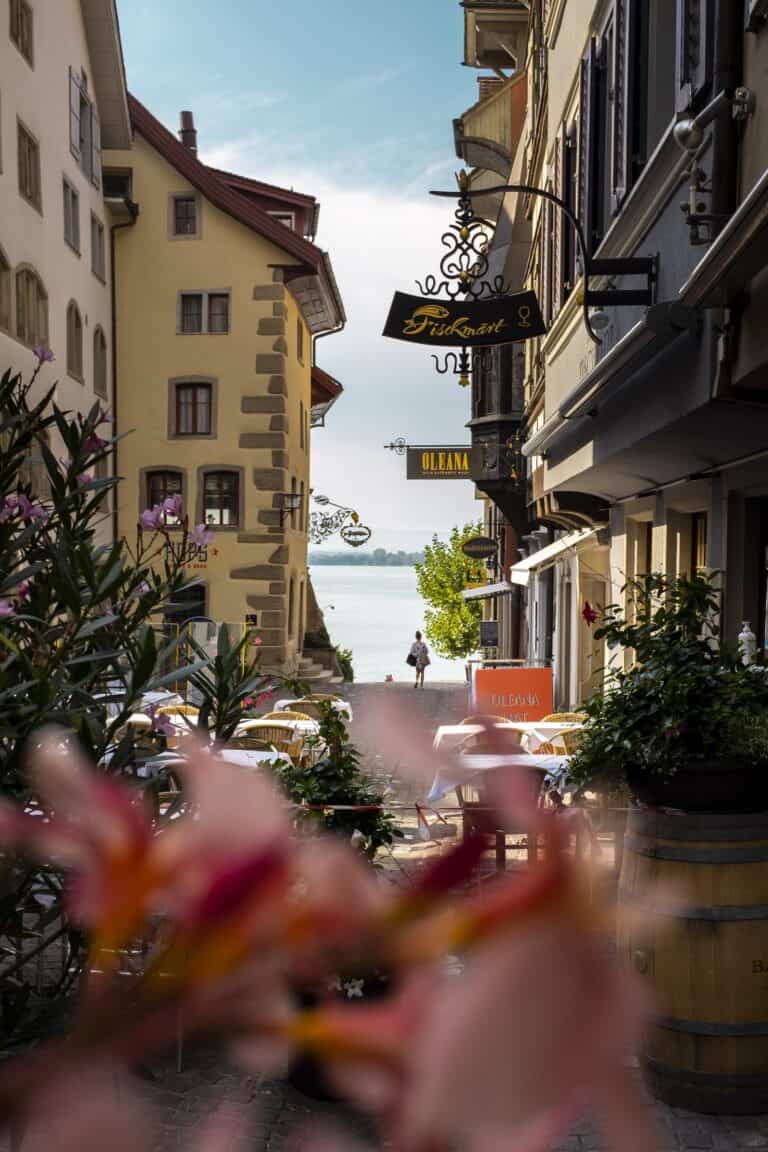 Adventurous Zug
Take your kids on an adventure through the 6,000-year-old Höllgrotten caves. This unique, enchanting subterranean world, replete with small lakes, stalagmites and stalactites, promises an unforgettable experience for the whole family.
Let your kids become knights and princesses for a day. In the Museum Burg Zug, the cartoon character Lili is waiting to greet children who share her thirst for knowledge. Tales of ghosts, knights, mermaids and princesses are the order of the day. The Museum of Prehistory will stimulate children's thirst for discovery. And there is so much to discover, like hunting adventure, the Celtic fashion show, and the Roman festival.
Another highlight is the Freiruum, which promises a true indoor adventure: food stalls, a kids' corner, a trampoline park, a parkour zone and one of the largest bouldering halls in Switzerland. Kids' corner – a 250m2 indoor playground – will make your children's faces light up. Big fun for the whole family!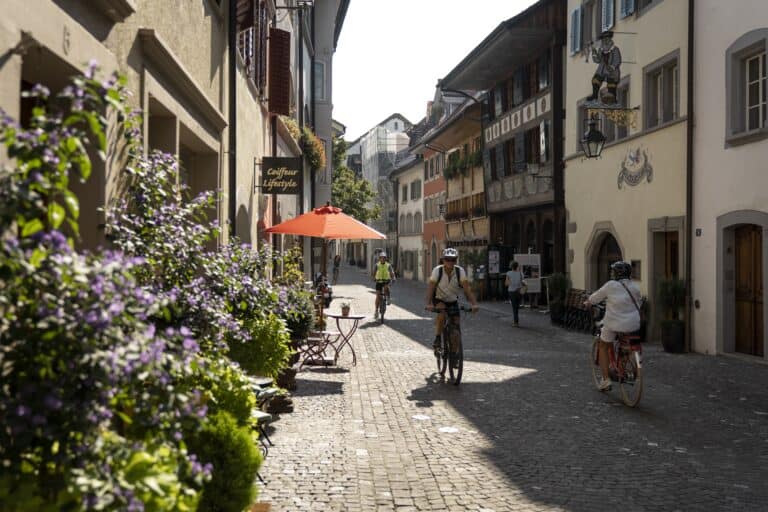 We need nature!
Zug is the perfect starting point for outdoor family experiences. Our local mountain, the Zugerberg, can be reached by train in just 8 minutes and is the ideal destination for hiking, cycling or having a BBQ. A boat trip on Lake Zug is a must for all wannabe ship's captains while swimming enthusiasts can take a dip in one of the numerous lidos.
Zug is so delicious
During a day out with the family, you will, of course, need to refuel. Zug offers numerous traditional but also trendy restaurants by the lake or on the local mountain, from where there are stunning views over the lake.
Want to stay a little longer? The campsites in Zug and Unterägeri are little slices of heaven. Sleep by the lake and then, first thing in the morning, try stand-up paddle-boarding, diving, windsurfing, swimming or sailing. They're all just a few steps away from your tent or caravan.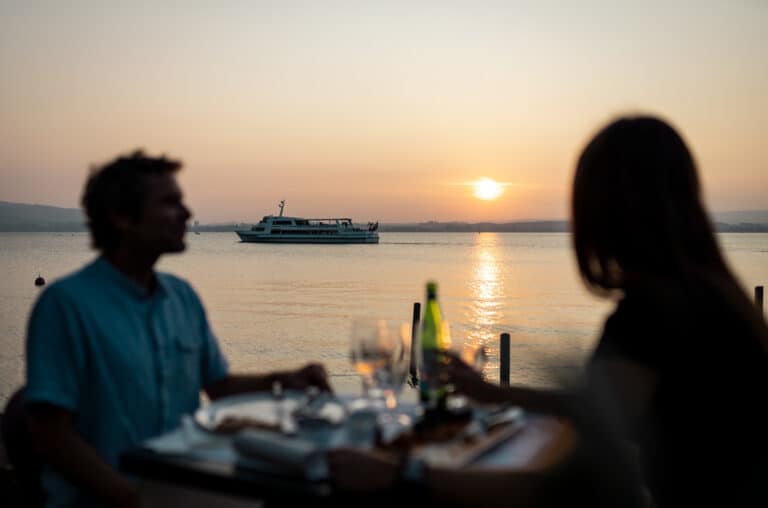 Zug Card – your ticket to more fun
Top tip: if you stay in one of Zug's hotels, you will get free travel on public transport and attractive reductions on various leisure activities with the Zug Card.
See you soon in Zug!
Make sure you visit Zug during one of its many traditional events. There are various customs associated with the famous Zug cherry, but carnival – in February/March – and the bull market –in September – is also worth checking out. Your kids are sure to love these unusual traditions.
For more inspiration and ideas, visit our website: www.zug-tourismus.ch. Who knows? Perhaps you won't want to leave.