Article
Meet the Headteachers – Philippe De Korodi – College Champittet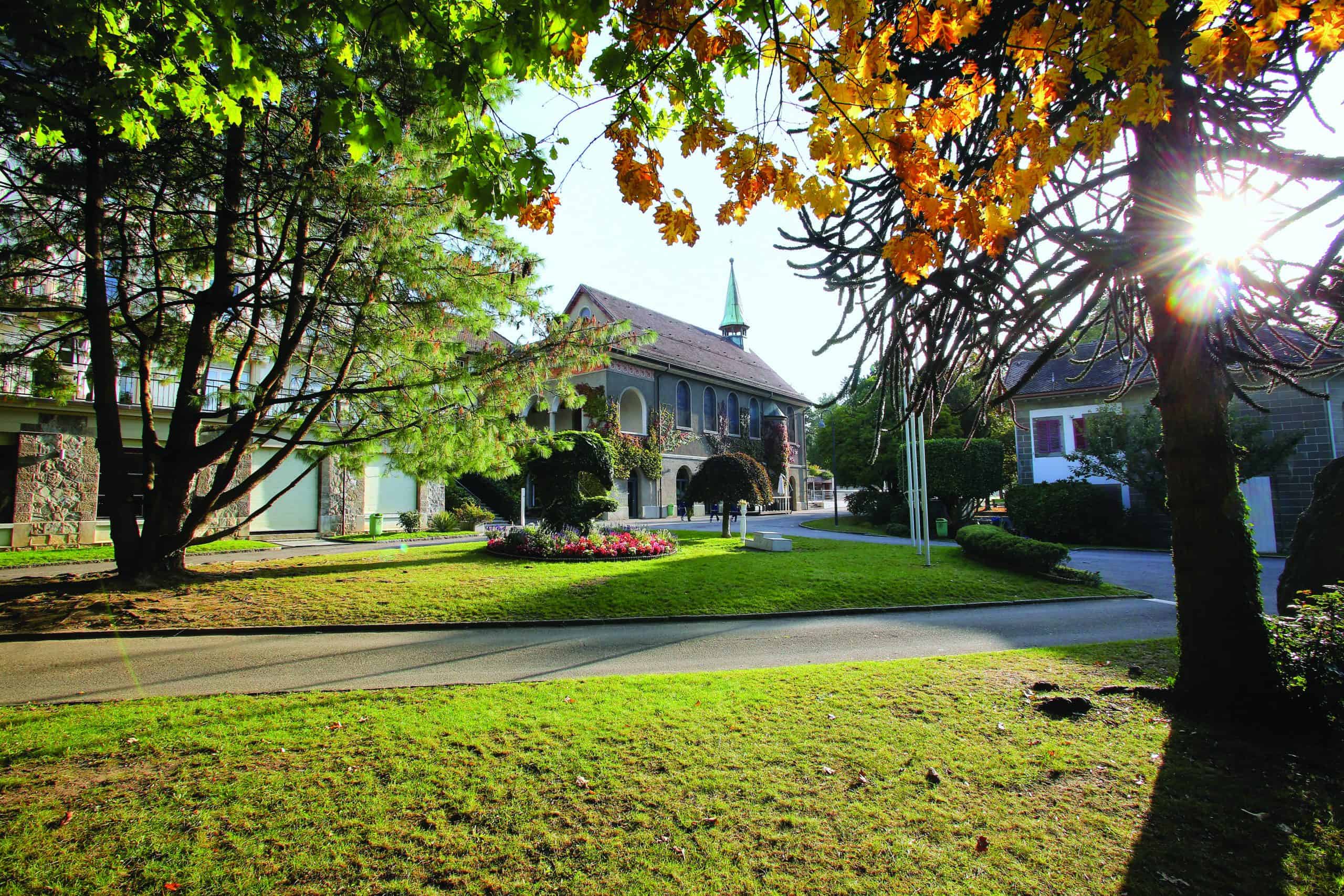 Tell me a bit about your background and how you got into teaching.
I studied law at Lausanne University and international relations at the London School of Economics and Political Science before joining the International Committee of the Red Cross (ICRC).
The ICRC was a great experience. I discovered the world. I saw countries at war and I went to Israeli and Palestinian Territories, to Lebanon, to Armenia, to Afghanistan, and to the border between Cambodia and Thailand. My late vocation to education (I started five years ago when I was 51) is very much related to this period of my life. It's about trying to build a better world.
When I was contacted to lead Champittet, it was completely out of the blue. I actually said no initially, because I wasn't sure what I could contribute to the school.It was my daughters who eventually persuaded me. They said, "You have to go for it, you're the best teacher we've ever had! You know how to talk to young people and you'll be great." I started a few months later at Champittet on the 1st of March 2015.
What have you learnt in your role as headteacher?
I've learned never to underestimate kids. Even the so-called misbehaving kids, or the kids who are perceived as less academically strong. They always surprise me with their potential, the way they see the world, and the way they answer questions and face challenges.
What is it that sets Champittet apart for parents sending their kids there?
For Swiss parents, Champittet not only offers a high-quality education with a certain amount of rigour, and a strong framework of values, it also offers an openness to the world beyond that generally offered in the public sector.
For international parents with an interest in settling here for longer periods, the bilingual nature of the school and its popularity with Swiss parents as well as expats (we are 40% Swiss), offers an opportunity to really integrate with the local community and culture.
Finally, as a former student of the school myself, I know it's a place to feel at home.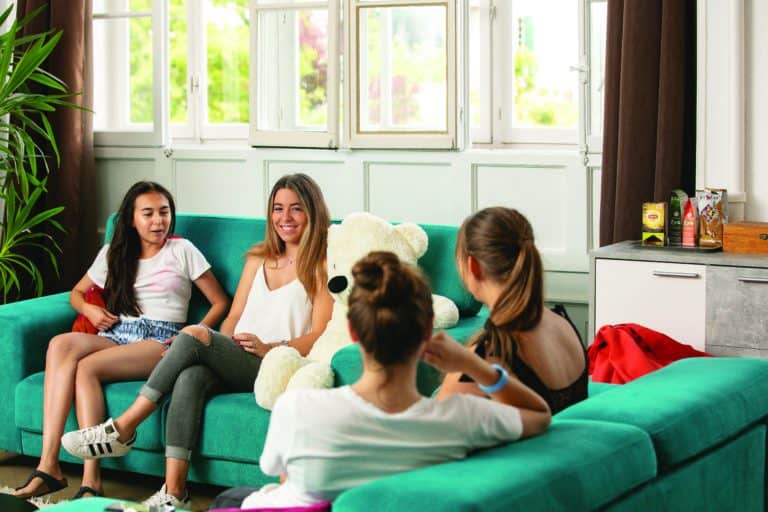 What characterises a student graduating from Champittet?
Well, first of all they need to graduate, and I'm happy to say we have a 100% pass rate now with the IB and have had 100% pass rates with the French Bac for six years in a row. But beyond this, both the teachers and parents at the school foster a strong sense of identity in our students.
This identity is based on the fact that we prefer long-term, deep memory to short-term memory. We work on fundamentals rather than just being able to repeat what you have learned the day before. We're not a school where we always say everything is amazing. It's like any currency if you use it too much it becomes devalued, right? When we say amazing, we mean it, and that really grows the kids' confidence.
What are the principles, philosophies, and values that you instil in these kids at your school?
We are 117 years old and we value our past, but we also keep challenging ourselves to reinvent, without buying into short-term trends. I think the kids coming out of Champittet have a sense of that. They know that our core values won't change. They're the same in 2020 as they were in 1820: courage, honesty, respect, and effort.
We also instil in our kids that it's not enough to just say what your values are, you have to demonstrate them to have an impact. It's not good enough to just say, "I am for equality" without asking the question: "What do I do at school every day to make sure that there is no discrimination?" We support action. I think that sets us apart a bit from other educational institutions.
With those values, how do you get the kids to do their best academically?
We have three diplomas: the Swiss Maturity, the French Bac and the IB approach. While each diploma has a specific way of doing things, we really try to give our students the best bits of each, regardless of which track they're on. For example, we take great instruments like the individual learning plans (ILPs) from the IB and apply them to the Swiss Maturity. We also make sure that all students in both streams do the same transversal activities such as team projects and student trips. It's not always simple but it's doable!
Are you developing any new areas of educational or extracurricular activities?
Yes, at the end of August we'll be rolling out a "forest school" approach to all of our primary classes. Our school has 40,000 square metres full of trees, and for 170 years we haven't been using it. The teachers have adapted to the idea really well with great enthusiasm.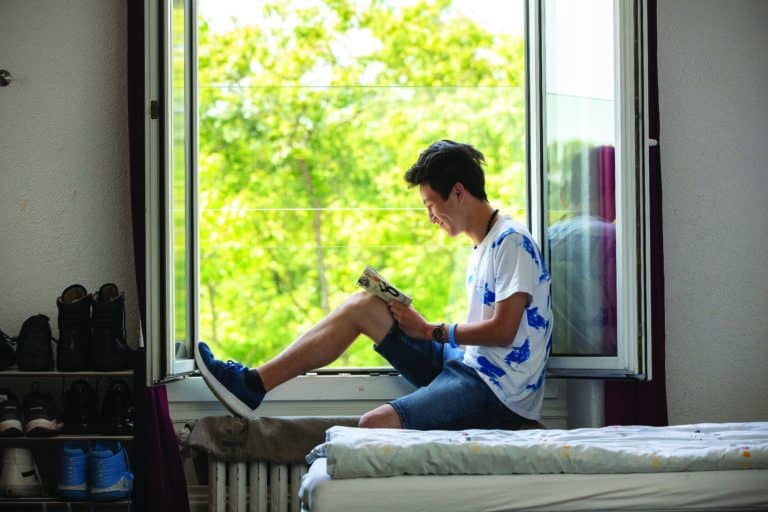 How do you make the most of everything Switzerland has to offer? What are your interests?
I'm an avid skier. I swim in the lake as much as I can and I hike in the mountains and the countryside as much as I can as well. I also try to be active in society – I'm a member of a political party and I belong to a service club as well.
One thing I also invest a lot of energy in is the Champittet foundation. It's a nonprofit foundation which really lies at the heart of the school. Over the last 10 years we've raised over a million Swiss Francs for the charities that we support. It's not just about helping locally, it's also about developing our students' world view. We only focus on projects where our students can visit and be involved. Every year we take a group of students to our project in Madagascar where they paint, they teach, and generally offer their help. They raise funds before the trip and come back having had a truly transformational experience.
What's the best thing about leading a school in Switzerland?
Switzerland still remains a paragon of stability globally and is an environment that people around the world trust, so that's a very interesting environment for education.
How do you help overseas students arrive and settle in?
Every year we have between 130 and 140 new kids coming in. Students from the public sector, or similar schools tend to integrate very quickly, but kids coming from other pedagogical cultures need a bit more attention. The dean supervises around 100 kids and is in charge of their integration, looking at weekly status reports of how they're doing. We quickly involve our teachers and parents if someone isn't on track.
We also focus on the social side in the first few weeks to help integration, with class outings or longer trips for the older students. You might have a couple of sensitive weeks at the beginning, but after the trip, generally things get much better.
Of course, language can be an issue, but we've got both English and French as a foreign language lessons for those who need them, on top of the usual curriculum. We actually have a special programme for kids that come to Champittet for the long term and really want to do their exams in French. After one year coming in with zero French, strong students can reintegrate to the standard class.
What are the trends in education that you see emerging?
I think the question of how you build motivation is really important. Motivation can only come from the real world.
First, we try to make sure our kids know themselves early on (we ask them questions and they fill out questionnaires so we can build up a profile) and then we try to challenge them as much as possible. I've said we are a project school. Anybody – child or adult – that comes to my desk with a good project will find support, in time or money from the school.
The second thing we've launched is a junior entrepreneurship scheme, led by a successful entrepreneur, showing the kids that difficulties can be overcome, and dreams can become reality.
What are the challenges for education?
I've always found that the classroom really limits what you can do, because of its predefined space. For five years now we have been following a model that aims to break out of these limits and in doing so to prepare the older kids for university. We do this with a mixture of larger classes, where the kids are given work beforehand and come prepared to the lesson, blended with more topic-oriented project or personal work. It's still a work in progress though and will take a few more years before the system is fully in place.
How have you coped with the transition to online learning through this period?
I'd say we managed very well. Champittet belongs to the Nord Anglia education group so I had a bit of warning from my colleagues in China – the schools there closed about a month before we did in Europe. We had about two weeks to prepare, but luckily due to the vision of my predecessors, we've had technology integrated into education here for a while which made the transition easier.
It was quite dramatic when the moment actually came. We heard on the Friday afternoon that the schools were closing and we had everything ready to go. At eight o'clock on Monday morning the first Teams online teaching began. Our parents were amazed!
And do you see this online learning trend continuing?
Person to person contact is at the core of education. It will remain so forever. Even for the highly autonomous students, at the core of learning is an exchange with another brain, with another person, an emotional relationship.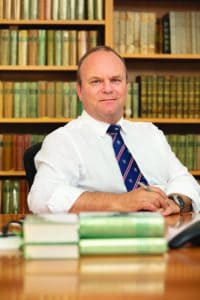 Find out more about Collège Champittet here.
More from International School Parent
Find more articles like this here: www.internationalschoolparent.com/articles/
Want to write for us? If so, you can submit an article for consideration here: www.internationalschoolparent.submittable.com