Article
Meet the Principal: Andrew Wulfers, SIS Swiss International School Basel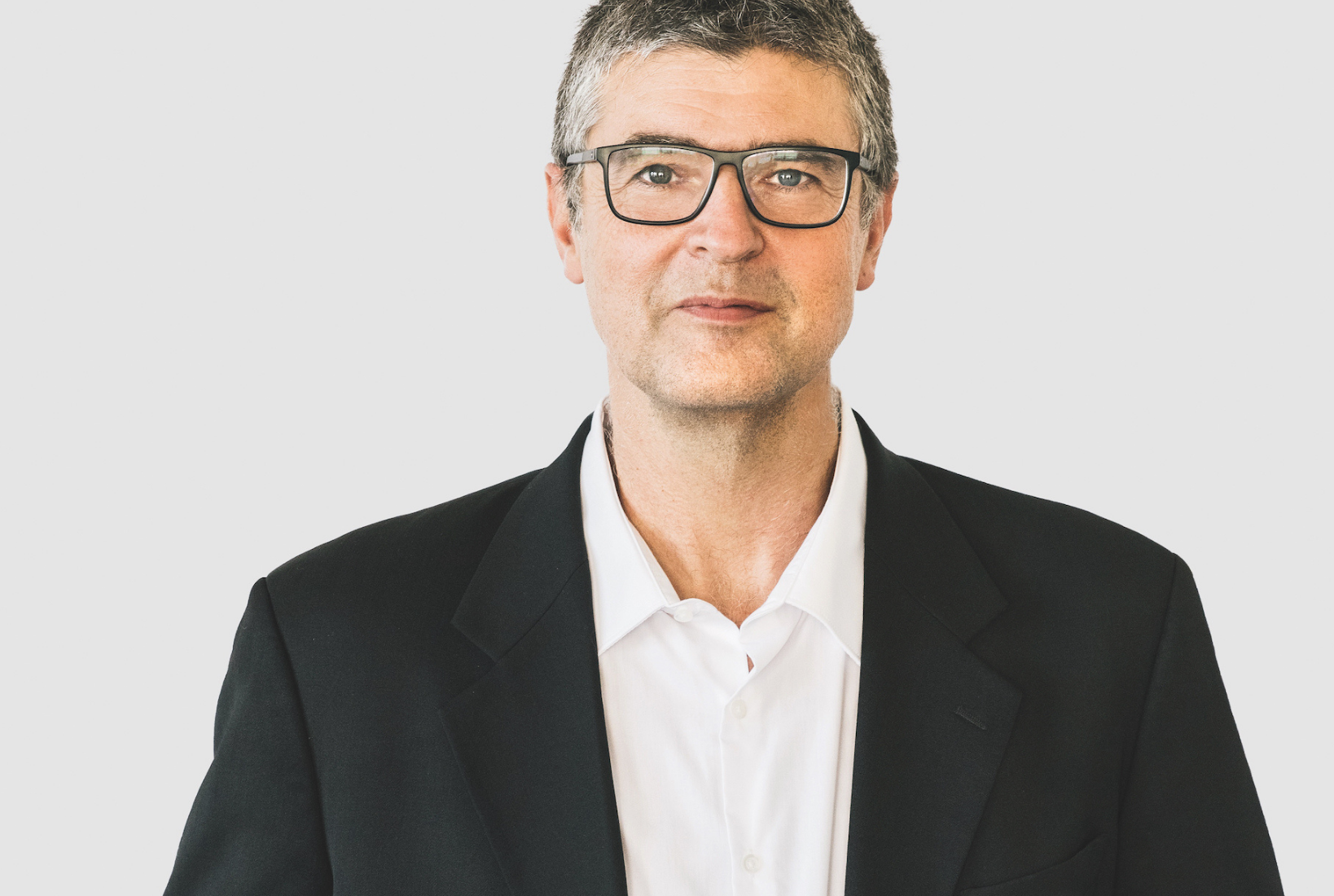 With forty-plus nationalities represented in the flagship SIS Swiss International School located in Basel, the school has an unparalleled reputation as the ideal learning establishment for children and young adults who have big plans in a globalised world.
Andrew Wulfers utilises all his experiences in education, his personal life, and his position as the Principal of SIS Basel, to work with other Head Teachers in the SIS group to foster a sense of community, oversee the continual development of the bilingual learning environment, and encourage a desire for success and a healthy competitive spirit within his students.
What made you choose Education as a career?
I was born in Canada, but both my parents were Dutch, which informed an important part of my upbringing.
We moved around quite a bit, and I had the opportunity to attend a few schools at a young age, including the International School in Antwerp. I eventually moved to the United States and attended a college preparatory boarding school on the east coast. It really opened my eyes – not just to the importance of a good education, but to the impact that great teachers can have on one's life.
I went to the University of Oregon and got my Bachelor's degree in Planning & Management and after that, I went on to complete my teaching credentials and Master's degree in English. I am now married to a Swiss national who is also a teacher and have two children. I speak English with them at home, and my wife speaks German – so we embody a very balanced bilingual environment.
How do your experiences and philosophies inform your approach as the Principal of SIS Basel?
When I came to Switzerland back in 2000, I started teaching in another private school and was just getting my footing – I wasn't sure if I was going to stay in Switzerland for the long term. Before I began at SIS Basel, I hadn't yet found my true niche; the place where I felt most comfortable. When I first came to SIS, it was quite a small and intimate environment. I was immediately attracted to the international-mindedness of the staff and the strong network of schools that were growing under the SIS flag.
I began as the Head of the College, so I had always been part of the management team and was fortunate to have a say in the direction the school was headed. It's been an incredible experience to be part of the growth of the SIS and to see the continuity from kindergarten to College evolve and take shape.
Seeing the true potential of bilingual education was my catalyst and inspiration for becoming the Principal at the school. The concept of international education through local insight became even more important as I realised that I was going to stay in Switzerland and raise my children here. It is certainly a wonderful place to live, grow, learn and mature, all attributes that I enjoy sharing with our school community.
What have you learnt from your time as the Principal of an International School?
Our education never stops. It's a continuing process and we are learning all the time. I have also gained so much insight from the different nationalities and cultures present at our school. We have built our strength through our diversity and it has helped us perform and stay connected as a larger group of schools. There is definitely the feeling of being part of a team.
We are continuously looking at current events and the state of the world to make decisions that are best for our community.
Nothing is perhaps more prevalent than what's happened over the last two years with COVID-19. It's forced me into very a different understanding of what it means to be a Principal because it's no longer just about the normal workload of a Principal, but also about becoming a facilitator of well-being to the staff and students.
Do you think COVID will have a lasting impact on teaching methods?
I do. We clearly see it with the inroads we've made with learning enhanced by technology. I never thought that we would become so reliant on technology, not just as a tool, but for traditional day to day teaching.
We were forced into a position where suddenly we were facing teachers and saying, "Everything that you've been doing in the classroom you're now going to do online." It was a challenge, but I think we've gained a lot of know-how.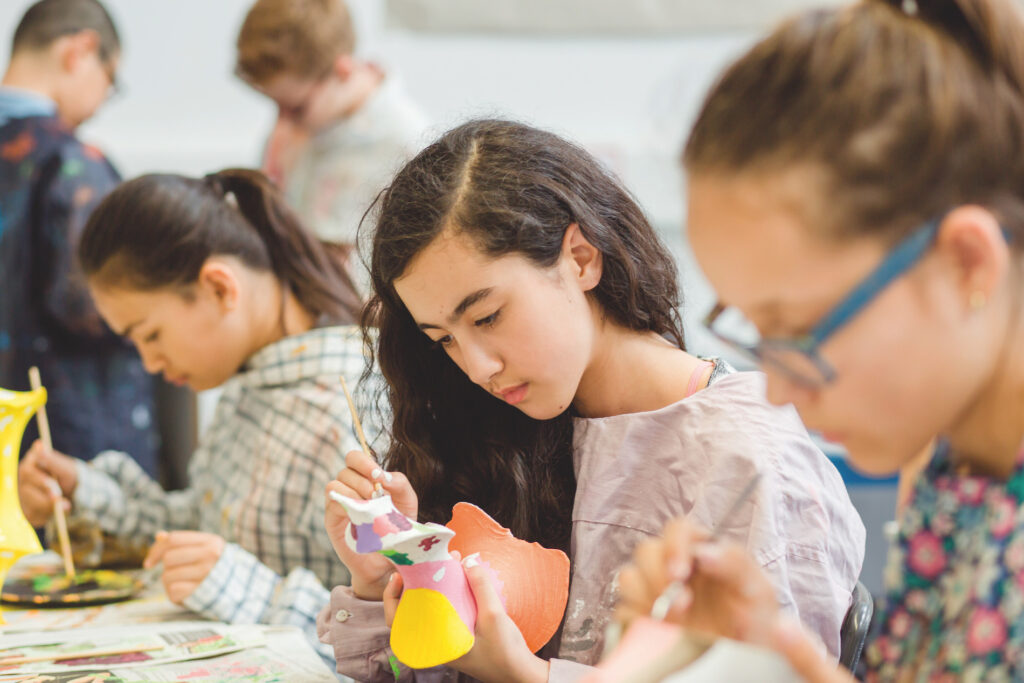 Tell us a bit about the bilingual program at SIS, and the type of students you attract – what's your typical SIS Basel student like?
In the Primary school, a student is fully immersed in one language for one full day and then the other language for the next day always alternating between German and English.
In the College, it's different. Here it's the subject that dictates the language. In other words, it might be that mathematics is taught in German in year 7 but the following year it's taught in English. We are always seeking a balance between the two languages.
Over the years, I've clearly seen our immersion method lead to success, not just in terms of a student's linguistic awareness but also in their creativity and overall cognitive development.
As far as our students go, it's very difficult to pigeonhole them say, "All of our students are like this …" They come from so many different backgrounds, and have so many different nationalities that it's impossible to stereotype.
We like to promote the IB Learner Profile at the school, though, and feel that our students embody it well: Open-minded, balanced, caring and knowledgeable to name a few of the attributes.
Are your students passionate about learning? How are you developing an approach to it?
If there was one word to describe our students, it would be – enthusiastic. They enjoy coming to school and this is something that you can feel when you walk through our halls. Despite challenging times, there's joy!
The entire community is on board as well. You feel the level of enthusiasm – and you can also see that the students are ready for a challenge and the teaching staff is ready to deliver it.
Enthusiasm is really the tip of the iceberg; there is also a strong sense of personal responsibility and an openness to other cultures, languages and ways of thinking. It's an independent and value-centred approach that might be best summarised with the school's expectations of being respectful, being responsible, being positive, being mindful and being resilient. This is our rulebook and it's literally written all over the school.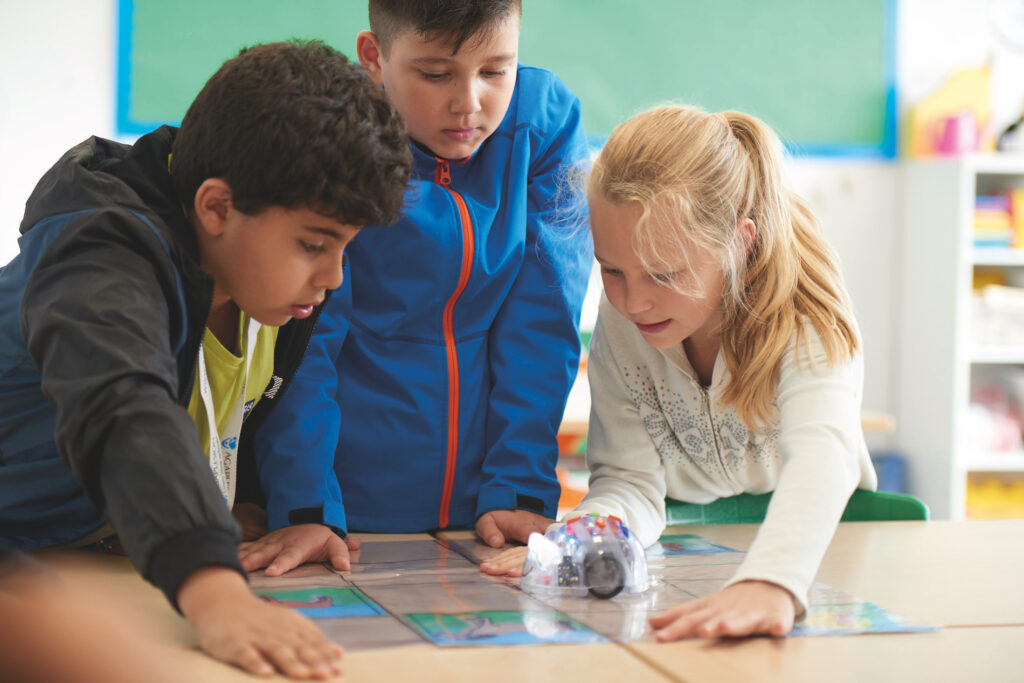 What about extracurricular activities? Are you developing any new programs or areas for extracurricular engagement?
We're always looking for new ideas! We have a solid After School Care program, special clubs on Wednesdays and an ever-expanding extracurricular program. There are sports teams with a special trophy case to prove it. Our girls' basketball team won first place in Switzerland several years ago and we were so proud. We also have activities like maths clubs, coding classes and robotics. There really is something for all tastes.
We've been working together with the PEA (Parent Eltern Association) to come up with new activities for the students and there has been a lot of energy put into this area. For example, the International Community Music School comes to the SIS Basel in the afternoons and has multiple music lessons for the kids.
Our choir is now almost 100 students strong, working with professional orchestras to set up concerts in the city.
We try to make it as convenient as possible for parents, we realise they are busy, too. We want to make sure that our extracurricular program is constantly evolving.
What's your vision or ambition for SIS Graduates?
I think first and foremost happiness and contentment. That said, the list of universities that our graduates are attending continues to grow each year with a good number staying at local institutions like the ETH and University of St. Gallen and many more going back to the UK or beyond.
As a participant at our graduation ceremony each spring, I also feel such a sense of pride when it comes to the speeches made by students. They are all so thankful and appreciative of the time they spent at the SIS. The only advice I ever give them is to live their dreams, and they do! Our job is to fill their tool kits, their job is to put the tools to use.
It's always wonderful when our alumni come back to visit the school to say hello. It really enforces that feeling of community that we try to foster here. They are all busy either with school or careers, but they take the time to come back and visit their roots. It makes me happy.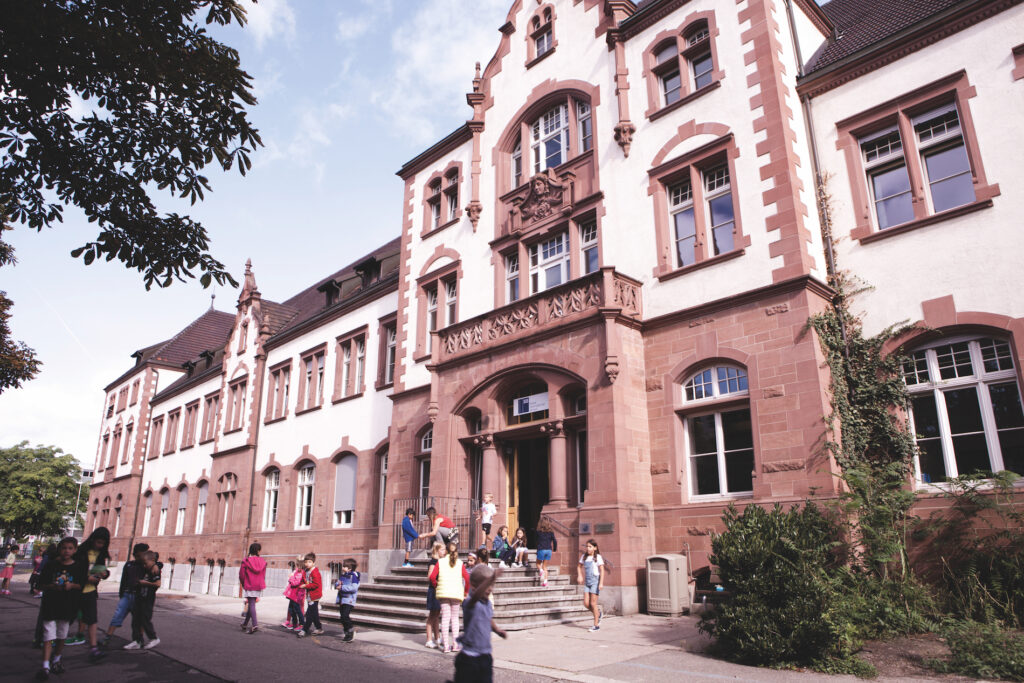 What do the parents of the students at SIS Basel value about the school?
There are a lot of things that come to mind: bilingualism, friendships, a supportive environment, caring teachers, but perhaps most of all, a school that always tries to do the best for its students.
One of the main expectations that parents have is the gift of languages. Many students will graduate not only with their native or mother tongue intact but also with fluent English and German. French is also important seeing that I am currently sitting about five minutes away from the French border.
We provide options to our families. With German, they unlock the key to living in Basel or the surrounding areas. It allows the families the choice to stay in Switzerland, to find work and to thrive. With English only, it can be difficult to settle down in this area and establish roots.
"The children enjoy coming to school and this is something that you can feel when you walk through our halls."
What do you believe will be the major challenges facing students, and education as a whole, in the future?
When I look at our youngest students, I ask myself "What will they need in 20 years? What are we going to need to teach them to be successful in 20 years?" What are going to be the new professions? What will they need to be equipped with?
It's not only that though, it's also what we spoke about earlier: responsibility, understanding, empathy and resilience will be equally important than as they are now, so we'll continue to strive to give students these tools as well as upskilling them in what we believe will be the industries of the future.
Communication, digital technology, robotics, AI, etc. will certainly be part of every child's education well into the future. 
What about you personally – what hobbies do you have?
I came to Switzerland as an avid telemark skier and whitewater kayaker and have explored the Alps extensively. I still continue to do so but have calmed down considerably since my youth.
I love Mountain biking as well, and Switzerland has worked for me because it's been able to feed my outdoor needs!
That said, time with my family is perhaps the most important thing to me now and there is no underestimating the quality time I can spend with a good book.
About SIS Swiss International School
SIS Swiss International School operates 17 bilingual, private day schools in Switzerland, Germany and Brazil. More than 3.800 students attend our classes from kindergarten through to College. They come from local as well as from international families and learn in German (or Portuguese) and in English.