Article
Planning for IB success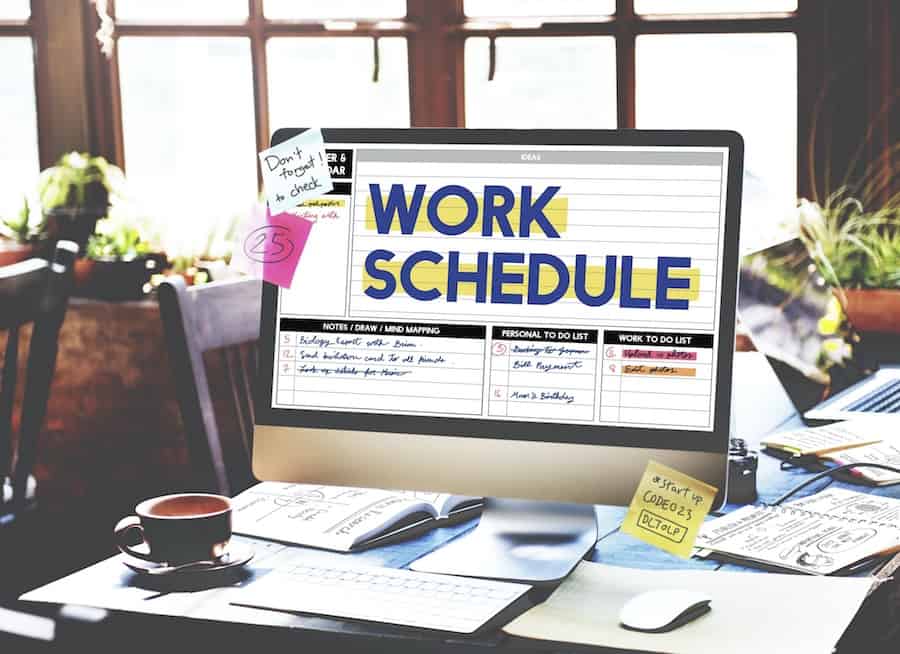 So, your teen is in their first or second year of the IB and will be starting or continuing the climb towards those final exams. There's been time to rest over the summer, and reflect on what was learnt the previous year. Now is the ideal time to use the momentum of getting back to school to get organised and make a solid plan for handling what is to come.
For those in the second year, it is particularly important to get the academic year off to a good start. If the first diploma year was particularly difficult, it's the opportunity for a fresh start to prepare for making this a successful year.
So, what should your child be thinking about to get the best out of the year? At TutorsPlus we have worked with our team of expert IB teachers to create some top tips that you can share with your son or daughter.
Prepare your body and mind to stay the course.
It's easy at the beginning to think about keeping healthy. But when the pressure starts to hit, the fruit gets replaces with crisps and those 30 minutes you had planned to get some fresh air and exercise are used for an intense cramming session. However, your body and mind will thank you if you continue looking after them. So, plan ahead: join a class or a club of your preferred sport or activity to give you extra incentive, and use the support of your friends and family to make sure you keep eating well and staying active to have plenty of reserve for the final push.
Organise yourself from the start.
Get into a study routine. Take the time to reflect what time of the day you are at your best, and capitalise on this to tackle those more challenging tasks. Ideally, once you are aware of all the important deadlines, plan backwards so that you don't find yourself working on 3 assignments and studying for 4 tests all at once because the due dates are not very far apart. Finally, don't leave getting extra support until the end. Unfortunately, as tutors, we often start seeing students a few months before the end when there's little time left to explore and consolidate a particular concept or skill. If there's an area of your studies that you're really struggling with, approach your teacher for guidance and if need be, seek out a tutor early on.
As soon as you get an assignment, make a start on it!
This helps to get an idea of how long it's going to take. It also lets whether you truly understand what you are being asked to do. In this way, if anything is unclear, you can ask your teachers straight away. Often there are different stages to an assignment. Getting a head start helps you to identify these and break the task into smaller, achievable chunks, rendering the task less overwhelming. Sometimes you receive a new task when you're in the midst of finishing other assignments or studying for a test, so it is low on your list of priorities. However, taking an hour or so to make an initial start while the instructions are fresh in your mind helps you reactivate your thinking about the task when you have more time to work on it.
Build revision into your study plan.
Don't leave revision until the last minute! Revising cyclically will help you recognise where your strengths and weaknesses lie so you can prioritise and practise those problem areas as the year progresses and in the lead up to exams. Like in a marathon, the runners know their pace and place themselves behind a particular pacing balloon to keep time. Pay attention to the types of tasks and concepts you struggle with, and plan time in to revise them regularly until you can tackle them with confidence. Then you'll be truly ready for that final sprint towards the finish line!
Ask for help from your teachers.
Do this as soon as you feel you need extra guidance – don't wait! You are their top priority during these two years. Also, don't hesitate to ask another teacher than your class teacher to explain something so you get a different perspective. Teachers recognise that they all have different approaches and they won't be offended if you ask someone else. They'll probably be impressed that you're taking initiative and responsibility for your learning! If you feel you need more one-on-one time than your teacher or school can offer, you could also consider contacting a tutor. Tutors can be especially helpful in keeping you focused, reassured and on track. They can design their session very specifically around you and your needs.
Attend a revision course to put the finishing touches to your revision.
Not only is it a refreshing change of scene, but the opportunity to immerse yourself in the subject for some deep learning. A revision course will give you access to an experienced, dedicated expert to help you tie everything together at the end. And after hours of studying on your own, you'll benefit from insights from your peers. Just be careful not to rely on a revision course to plug deep gaps in your knowledge. Think of it more as the cherry on the revision cake. TutorsPlus offers revisions courses around Easter time. For information on the TutorsPlus revision courses held in Geneva, see below.
Take regular time for you.
Make sure to keep doing the things you love, and regularly. There are going to be parts of your studies that, while enriching, rewarding and important, are simply not your favourite things to do in the world. There will also be times where there is so much to do that it will be tempting to lose yourself in the work. Remember that you are not the sum total of your studies. You are also a friend, a part of a family. A unique individual who has lots of interests and ways of enjoying and contributing to the world. So don't forget to relax, have a laugh, and keep doing at least one hobby that gives you a boost because you love it!
---

About the Author
Sandra Steiger has over 10 years' experience teaching English at various schools in Switzerland. During her 6 years at the International School of Geneva, she was also the Service Learning programme Coordinator, Homeroom Mentor and Head of Year 8.
For more information:
TutorsPlus academic advisors are always happy to give parents advice or help answer specific questions you have about literacy. With teachers experienced in all international programmes across Switzerland, there is always an expert on hand to help.
You can reach them on 022 731 8148 or
More from International School Parent
Find more articles like this here: www.internationalschoolparent.com/articles/
Want to write for us? If so, you can submit an article for consideration here: www.internationalschoolparent.submittable.com