Article
Région Dents du Midi: The possibilities are endless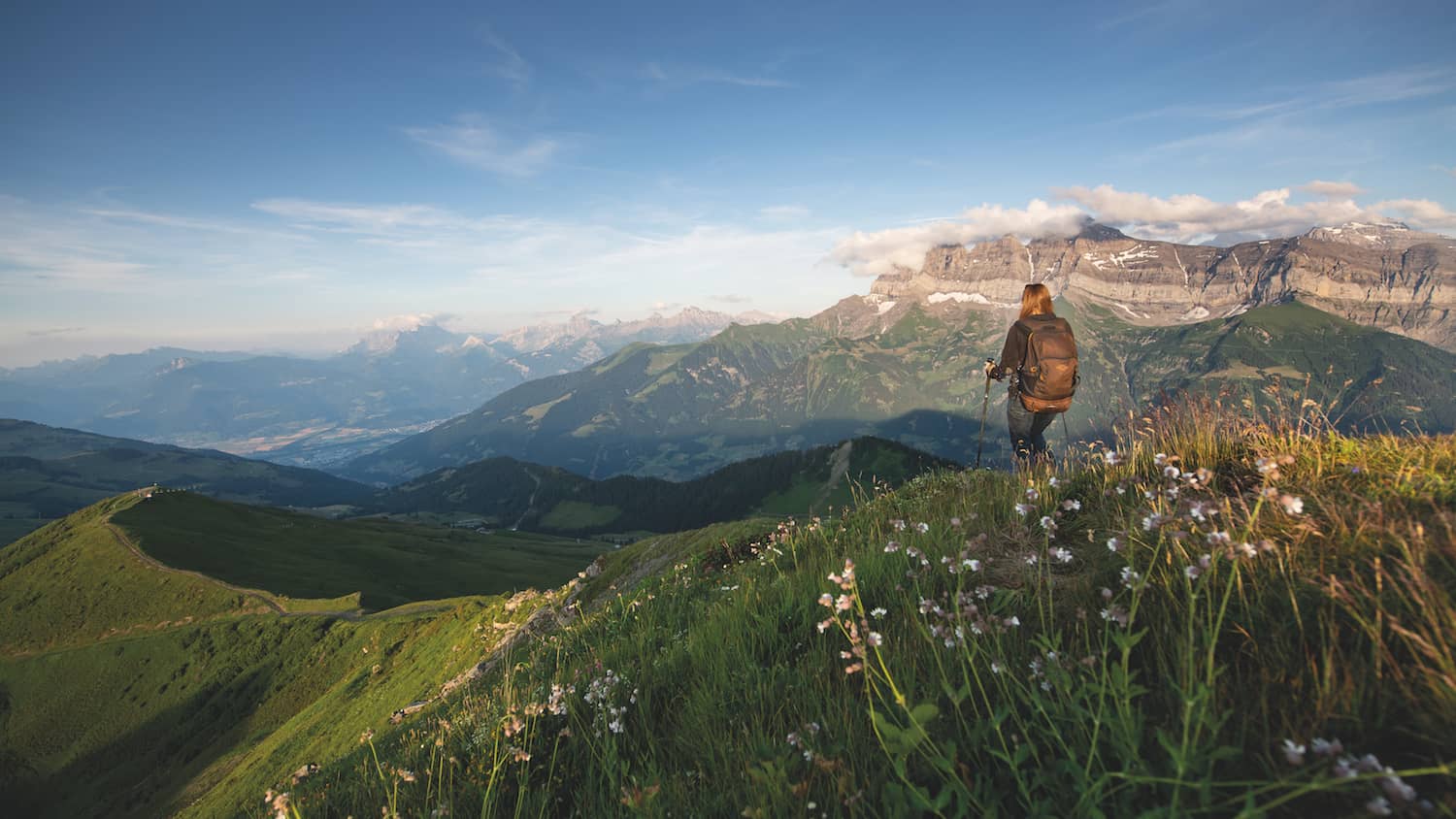 The Région Dents du Midi encompasses 6 charming villages perched high in the Swiss Alps near the south eastern end of Lake Geneva. Nestled in the spectacular Val d'Illiez, these villages are part of Les Portes du Soleil, the world's largest international ski & bike area, offering over 1'000 kilometers of natural beauty year round.
In summer, some 800 km of hiking trails and 600 km of mountain bike trails await outside your front door, with quaint alpine restaurants and sunny terraces at strategic intervals along the way. In winter, the snowy landscape is a study in stark contrasts, from the hushed mystery of the frozen back country to the invigorating hustle and bustle of 600 kilometers of state-of-the-art groomed ski slopes.
No matter the season, this is a place of exhilarating peaks and inspiring views, where the border between France and Switzerland has all but disappeared and your backyard stretches as far as the eye can see.
In a land with no boundaries the possibilities are infinite; activities, events, sports, restaurants, thermal baths and wellness centers, a national ice sports center… At the risk of sounding cliché, there really IS something for everyone in the Région Dents du Midi!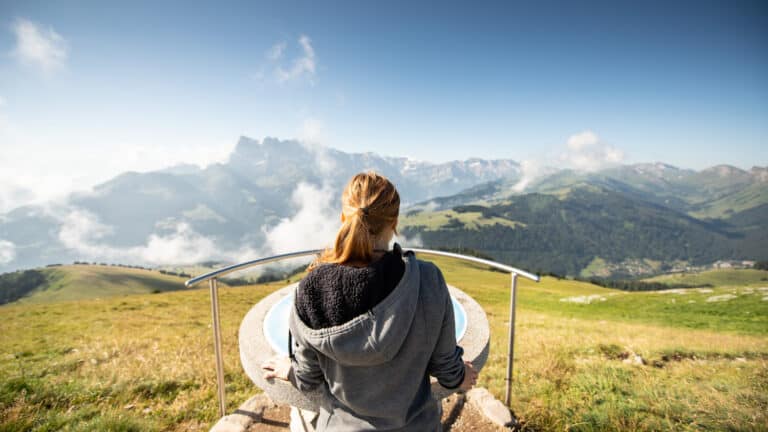 Multi-Pass Dents du Midi
The Portes du Soleil Multi Pass is your golden ticket to 60 free activities and 60 more discounted activities, from June to November, rediscover the Alps in summer! You're staying overnight in the Région Dents du Midi ? The Multi Pass is provided free for the duration of your stay. You're here just for the day, you can purchase a one-day Multi Pass for CHF 11.- at the ski lift ticket window in Champéry and Morgins.
Purchase a multi-pass here.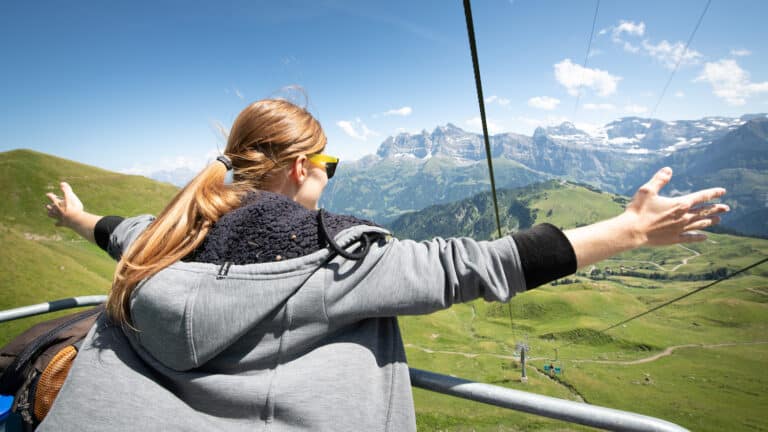 Free activities: Portes du Soleil Multi-Pass: The all-inclusive concept!
Chair lift
With 22 mountain lifts throughout the Swiss and France resort, you can explore the peaks and jump from one country to another – and from one village to another. They can be used to go uphill and downhill; for kids, it's like a giant merry-go-round that makes walking easy for the whole family!
Book a chair lift here.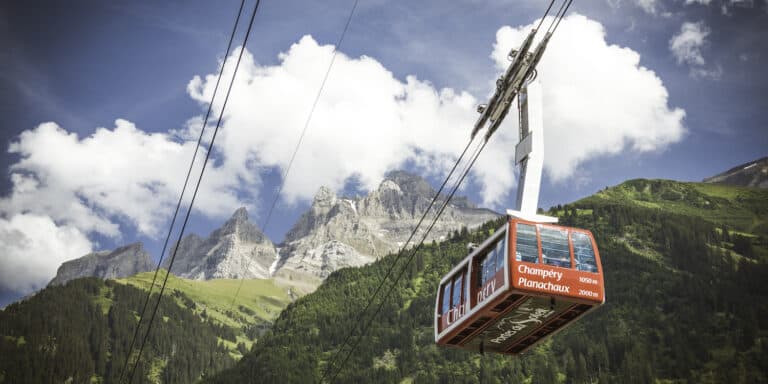 Swimming pool
Swimming in the Région Dents du Midi, relax, splash around, play or do a bit more sport, entrance to swimming pools is free with your Multi Pass; you'll find swimming pools in Champéry and Morgins.
Find your nearest swimming pool here.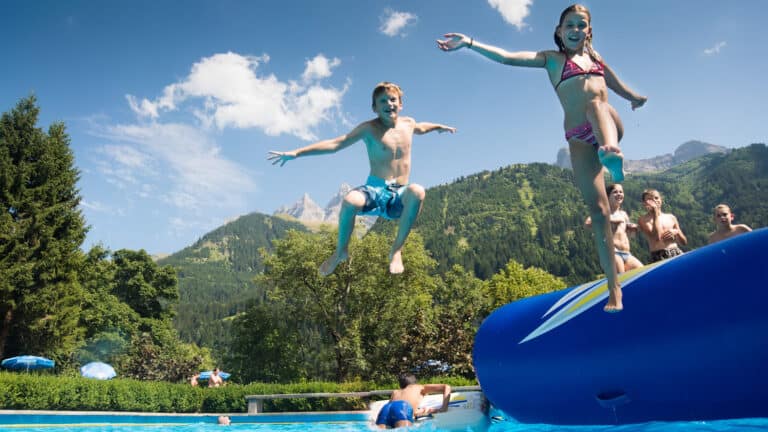 Family activities
Whether you just want to have some fun, or to learn and improve your skills, our mini golf venue and the climbing wall are ideal ways to ensure the whole family enjoys their holiday to the full.
Book a mini golf adventure here.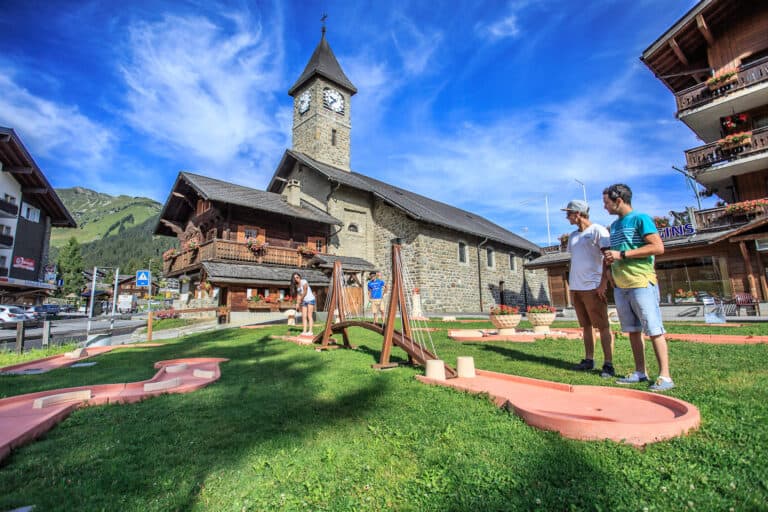 Tourist train
Do you want to park your car and enjoy wonderful mountain views? Simply use the inter-resort shuttles that will take you on a panoramic journey across the heart of our valley.
Find out more here.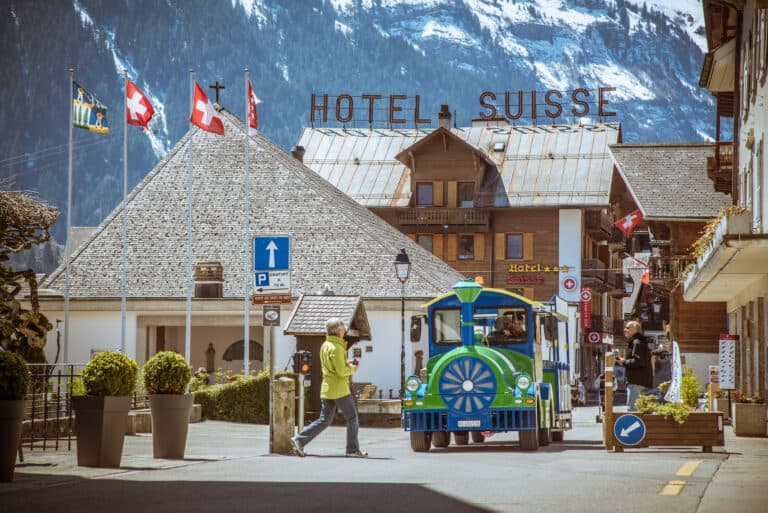 Discounted activities
Trott'in Herbe
Trott en Stock's fleet of 24 adult scooters and 8 junior scooters (for kids 8 to 12 yrs old) are an easy way to get a maxim of thrills in the mountains, with fat tyres and suspension to absorb the shocks of the rugged terrain and disc brakes to stop on a dime. 10 km of trails with a 1000 m descent wind through alpine pastures and through forests, making the Alps your own, personal playground. 
Learn more about Trott en Stock's scooters here.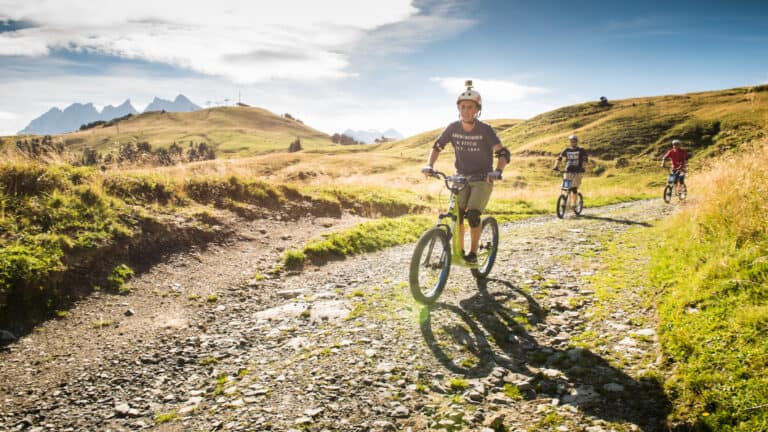 Déval'Kart
Hurdle down the ski slopes in summertime on a 4×4 go-cart rigged up especially for rugged mountain terrain, all year around. At the bottom, just hook your cart onto the ski lift and head back up for endless hours of fun.
Find out more about go-carting here.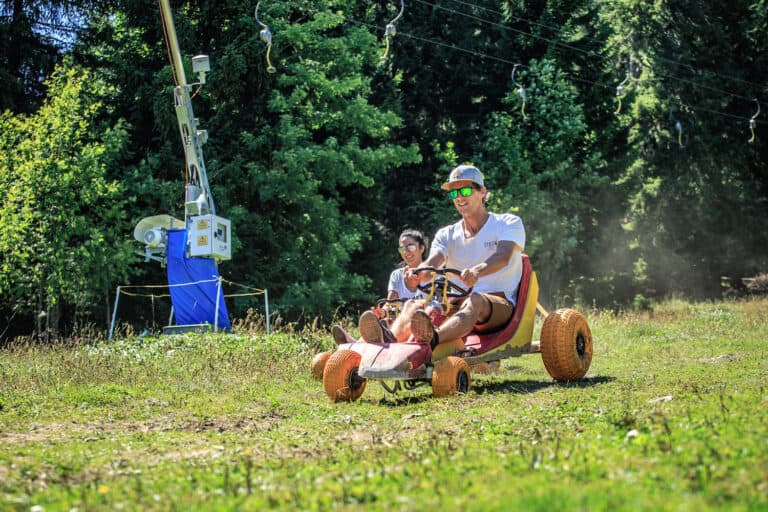 Accrobranche
In a shady forest glen, at the entrance to the Galerie Defago, the Accrobranche Adventure Park is a ropes course in the treetops, with zip lines, monkey bridges, Tarzan swings and other surprises! In Champoussin, discover Switzerland's first treetop adventure park, located at an altitude of 1690 metres. 10 zip lines from 100 to 280 metres, sensations course, 2 Free Fall courses of 12 and 18 metres as well as 2 Mini-Aventuriers courses from 3 years old !
Discover the Accrobranche Adventure Park here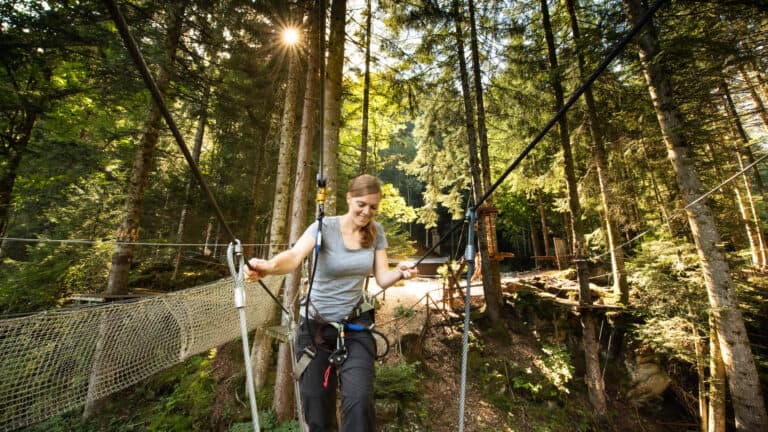 Via Ferrata
Part hiking and part mountaineering, a Via Ferrata allows hikers to safely navigate treacherous alpine terrain. With the proper equipment, adults and children alike (1m40 minimum), can clip safely to a series of cables and iron rungs fixed to the valley's vertiginous rock walls. The Tière Via Ferrata is 460 m long and has an altitude gain of 125 m, skimming up sheer rock walls that can attain a vertiginous 75° grade. The route crosses over the River Tière in 3 places using suspension bridges, offering spectacular views of the rushing cascades below. The Via Ferrata's departure point is at 'Sous-Scex', altitude 900 m, and culminates at 1,126m altitude.
Learn more about Via Ferrata here.