Article
SENIA International: A School Network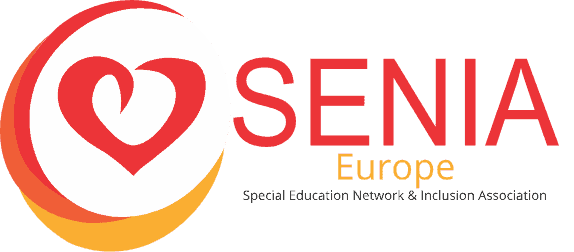 SENIA was started by a group of international school teachers in China in 2002. The goal was to create a support network for teachers and other professionals working with children with special educational needs in Asia. Over the years we have grown to include many regions around the world.
More and more families that have children who are differently abled move overseas–and we are excited to see many students getting the support that was previously not available. Our network has expanded to include international school teachers, educational psychologists, specialists, administrators, support assistants, community organisations, and other professionals in the field.
Since the early beginnings, our mission has always been advocating for children with special needs.
The key to the synergy of SENIA is the creation of local chapters. These chapters provide opportunities for networking and training specific to the regional/country needs. Many local chapters host parent support groups, resource fairs, and mini-conferences annually. Two counties have SENIA Youth Groups, and more are working on establishing similar groups in their country. The annual SENIA International conference looks to invite both nationally recognised experts in the field as well as the practitioners "in the trenches." SENIA believes that the future experts are the teachers, therapists, and community organisation leaders. Remaining in touch with all stakeholders and the global need for best practices strategies/interventions is the heart of who we are as an organisation.
Having a local chapter allows the board in that country to listen to the needs in the region and design networking/conferences aligned with those needs. The SENIA local chapters that have a board consisting of local and expat board members have tended to take root and the mix of local and global perspectives has benefited the members of that local chapter. Some countries (Malaysia and Thailand) have even formed sub-chapters under their local chapter to allow for more specific work with the schools, organisations, and parents in their particular region.
SENIA has a wide spectrum of advocacy work including:
Celebrating student and adult advocates by awarding one of each at our past conferences.- Provide student winners with a scholarship.

Awarding monthly World changer awards (

https://seniainternational.org/awards/

)

Supporting organisations in our host countries that promote inclusion – SENIA Youth in BKK and Manila and Invisibilities club at ISB.

Awarding scholarships to local teachers to attend our conferences for free (# depends on the year)

Promoting Inclusive Schools Week and providing our SENIA Teacher Reps with support in their planning
It is SENIA's goal to listen to what members of the disabled community are saying. We want to honour the wishes of the people we are advocating for. Many say they don't have special needs – they have human needs. We at SENIA respect where individuals/counties are and support the terminology that our members are using to advocate/support the individuals under their care. At the forefront is listening to our members who are differently-abled and following their lead.
Please reach out to your local SENIA chapter by finding them on Facebook or head to www.seniainternational.org to learn more.
More from International School Parent
Find more articles like this here: www.internationalschoolparent.com/articles/
Want to write for us? If so, you can submit an article here: www.internationalschoolparent.submittable.com