Article
Soft Skills for Teenagers: The Keys to Future Success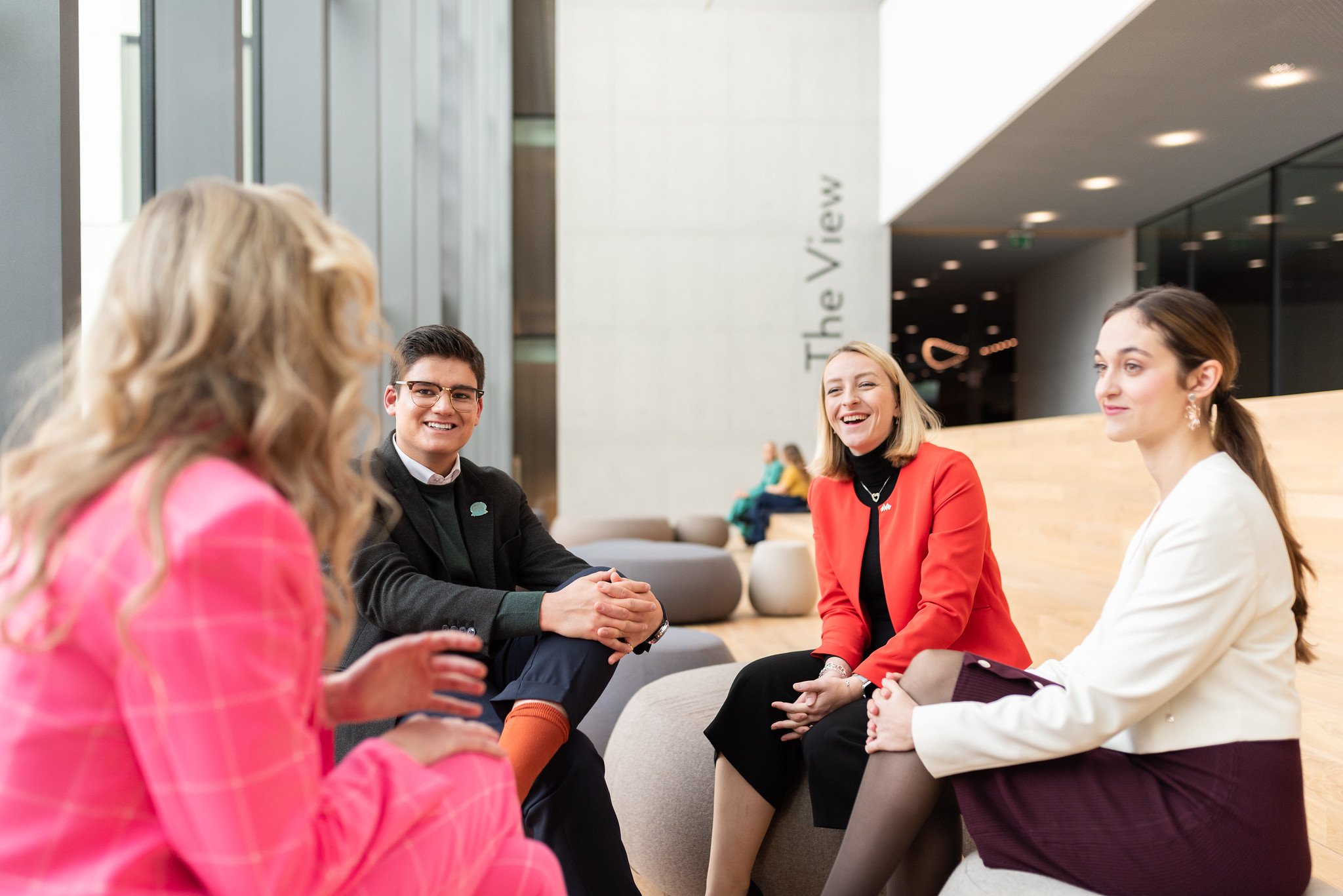 To prepare teenagers for their future studies and careers, it's important to focus on developing soft skills. Luckily, building these skills can be quite fun and enlightening for teens.
Soft skills are increasingly important in today's fast-changing world. From effective communication to leadership and teamwork, soft skills play a critical role in personal and professional success. Fortunately, there are many ways to help teens nurture these essential skill sets at home and through educational programs. And Switzerland offers some great options for soft skill development. So here's everything you need to know about soft skills for teenagers, along with some ways to build these skills for happy, successful teens.
The Importance of Soft Skills
Soft skills are a set of personal attributes and interpersonal abilities that are valuable in the workplace and beyond. Soft skills have become increasingly important as automation and technology continue to change the nature of work, making skills such as communication, collaboration, adaptability, and leadership critical for success.
A report by the World Economic Forum suggests that by 2025, social skills such as persuasion, emotional intelligence, and teaching others will be in higher demand than technical skills in many industries. Similarly, a survey by LinkedIn found that over 90% of talent professionals consider soft skills as important or more important than hard skills when making hiring decisions.
Having excellent soft skills opens up international career opportunities in any people-focused field including healthcare, education, business, entrepreneurship, nonprofit, and service industries. In Switzerland, schools such as EHL Hospitality Business School are ranked among the best in the world by hiring managers because their graduates demonstrate a mastery of these in-demand soft skills.
Developing Soft Skills in Teens
Soft skills are not taught in books, and they are not inherent qualities of one's personality. Soft skills are learned behaviours and attitudes that people develop through observation and experience. In the case of teenagers, soft skills are most easily acquired by observing and practicing them in real-life situations. At EHL, the bachelor's degree experience includes hands-on courses, internships, and industry exposure that gives students a valuable range of transferrable soft skills. 
For example, hands-on hospitality workshops done in the school's kitchens and restaurants allow students to work on teamwork, time management, and adaptability. In the Student Business Projects, where students serve as junior consultants for real companies, they practice critical thinking, creativity, communication, leadership, teamwork, and persuasion. And on internships, in real-world hospitality settings, they get to practice these skills in the workplace. EHL also encourages students to practice leadership and cultural sensitivity by participating in student-led cultural and sports committees among a student body with over 120 nationalities.
How Soft Skills are Taught 
As we've said, teenagers need both practice and experience to build soft skills for their future careers. At EHL, our faculty members and student life experiences nurture this learning process in fun and interactive ways that parents can also try at home.
Embracing feedback and reflection: Faculty members give students constructive criticism and encourage them to self-evaluate. In hospitality workshops, for example, students receive personalised feedback from teachers after the meal service or activity is complete. 
Fostering independence and responsibility: To help teens develop self-confidence, problem-solving skills, and initiative, it's best to let them take the reigns. Students build these skills by organising and setting up events under the guidance of teachers, and they plan and execute student-run events to raise funds for the student committees. 
Modelling good communication and interpersonal skills: EHL faculty members are industry-seasoned professionals and empathetic educators. They model active listening and clear communication, and they use real-world examples of communication problems to teach strategies for better communication and conflict resolution.
Promoting extracurricular activities: Sports, school clubs, and volunteering activities allow teens to practice soft skills in a non-academic setting. EHL encourages students to be leaders in these activities by giving them the responsibility of managing their student-run committees like a business.
Gaining exposure to different cultures: This helps teens to develop adaptability, empathy, and cultural awareness. Living, learning, and travelling with fellow students from around the world and going to local or international cultural events are great for this.
Programs that Build Soft Skills
When helping teens choose a career major, university, and study location, soft skills should not be overlooked. And Switzerland is a great place to start! Switzerland has one of the world's best education systems and it's the home of the top-ranking hospitality schools on the planet.
Offered in Switzerland and Singapore, EHL's Bachelor of Science in International Hospitality Management offers a curriculum of dual excellence that balances premium hospitality training with challenging academic courses. This combination prepares students to be well-rounded professionals who are attuned to customer needs. Every year, top international companies such as Apple, LVMH, L'Oréal, Proctor & Gamble, Nestlé, Tesla, and many others, actively recruit EHL graduates for their balanced mix of soft skills and business know-how.
EHL also offers the EHL Academy, a pre-university program that builds teens' soft skills quickly and effectively while preparing them for admission to the bachelor's degree. The EHL Junior Academy gives teens a chance to explore hospitality career options through hands-on workshops and excursions that also develop a business mindset and valuable soft skills. Taught by experts from the hospitality industry, the examples and activities are both amusing and educational, showing teens how to use their soft skills effectively to get good results. 
Top Ten skill sets for 2030
(According to EHL research)
Communication
Critical thinking
Creativity
Storytelling
Sustainability frameworks
Sustainability strategies development
Problem-solving
Cultural awareness
Emotional intelligence
Time management
About EHL Hospitality Business School
Founded in 1893 as Ecole Hotelière de Lausanne, EHL is the world's leading university for hospitality business education, research, and innovation. With campuses in Switzerland and Singapore, EHL offers a Bachelor of Science in International Hospitality Management that is the best in its field, according to international school rankings and industry employers. The Junior Academy is a challenging, yet fun set of pre-university summer programs that introduce teens to hospitality-related careers and businesses while growing their soft skills and cultural awareness. EHL also offers graduate-level degrees and professional training programs for students of all ages.
Contact our admission team for more info: or visit our website at Ehl.edu