Article
Top 10 things to do in Switzerland this Autumn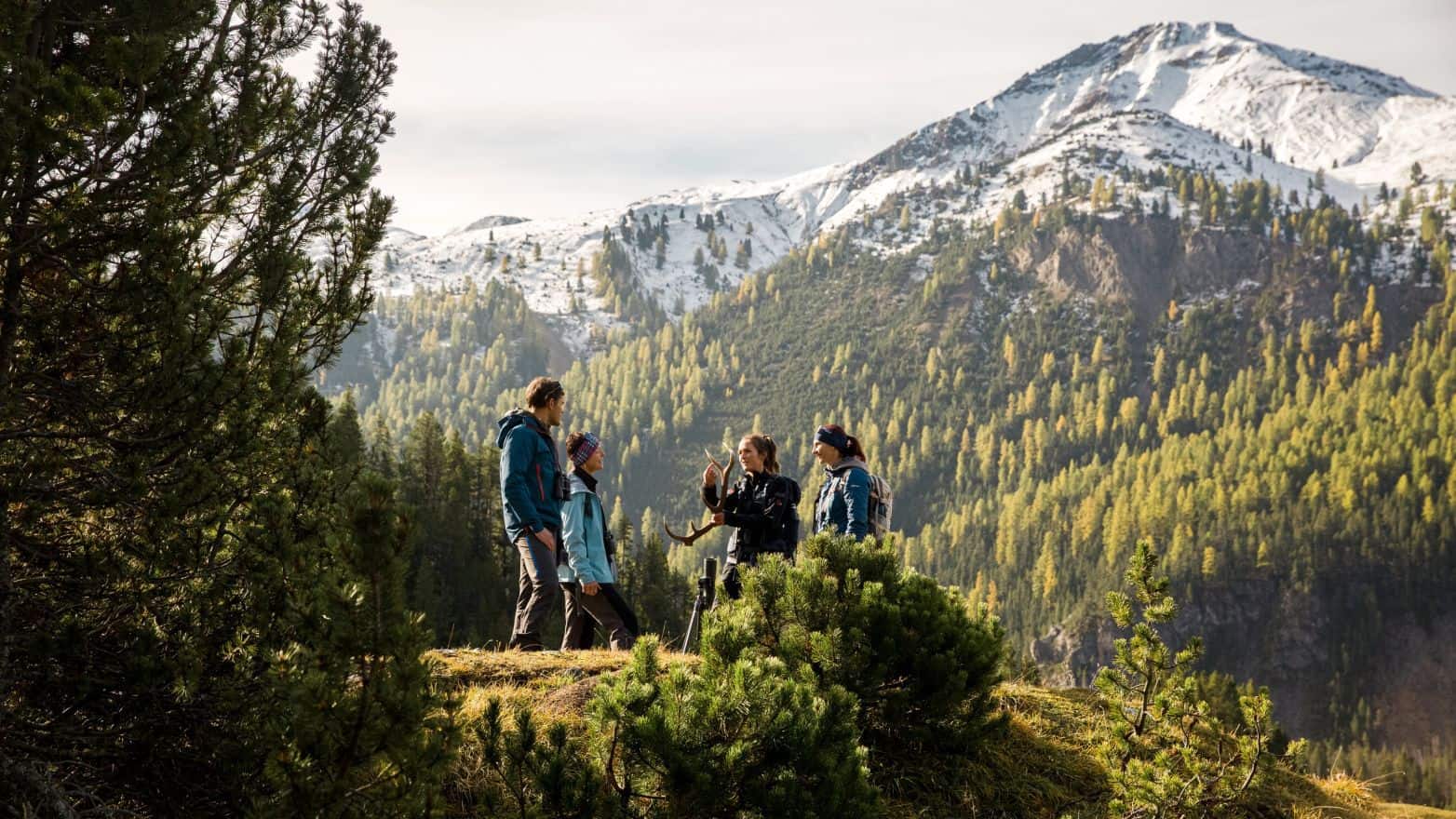 When the summer sun starts to tire and the season comes to an end, Switzerland transforms into an autumnal wonderland. Enjoy the aroma of sweet chestnuts roasting in the air, feel leaves crunching on the forest floor beneath you and submerge in a sense of autumn magic like you've never experienced anywhere else.
Below is our roundup of all the family-friendly destinations to explore this autumn in Switzerland.
Chestnuts in the Val Bregaglia
Autumn time in the Val Bregaglia focuses on the culinary delight, chestnuts. Hidden away in the canton of Graubünden, this idyllic mountain valley takes you on a journey following the chestnut from tree to the finished product.
Interesting fact: The chestnut used to be considered crisis-proof food because it provides a vitamin-rich diet and its flour will keep for several years. It is also said to strengthen the immune system.
Learn more here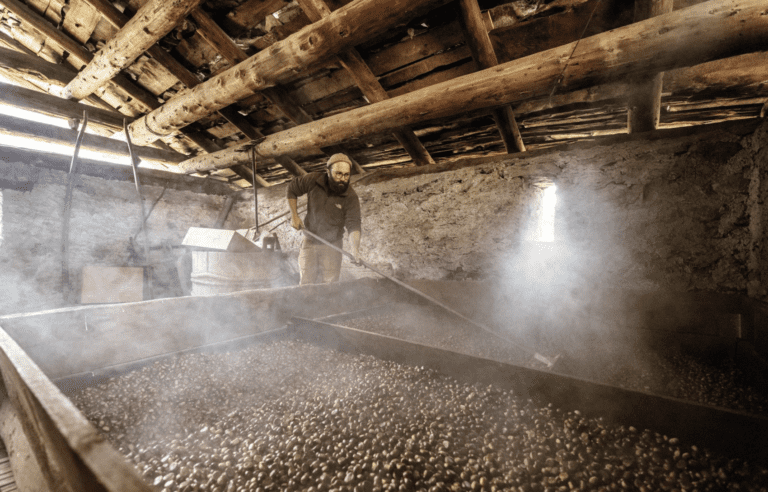 Wildlife watching in Graubünden's regional nature parks
Autumn in Graubünden is a spectacle for the eye. Home to four impressive nature reserves that offer long-range hikes, wildlife watching and unique flora and fauna to admire.
The Biosfera Val Müstair boasts lush green meadows and well-kept villages, while the Swiss National Park offers regular guided tours by experienced rangers and the chance to encounter deer, ibex, chamois and possibly even a bearded vulture.
Wildlife watchers will be mesmerised by Parc Ela, renowned for the bellowing deer that echo through the valley in autumn. However, If you're keen to spot an Ibex, Beverin Nature Park is his home. Visit the Center da Capricorns to learn all about the king of the mountains, then observe him in the wild.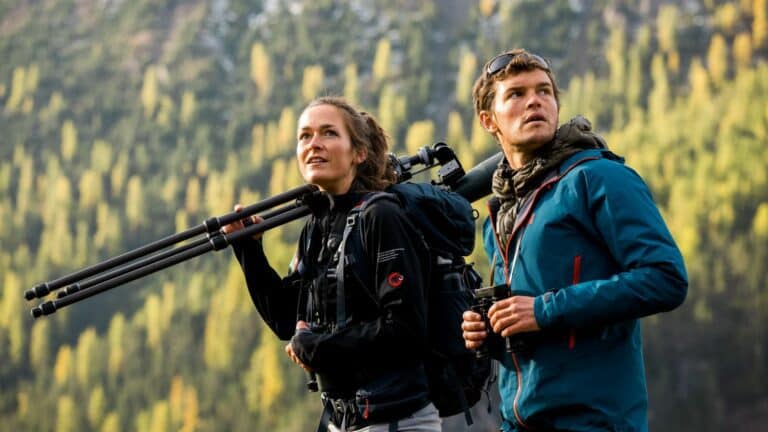 Les Mélèzes (the Larch Trees) de Balavaud
Hike from Tracouet mountain station to Haute-Nendaz to visit the largest and oldest larches in Europe. Many of which are between 300 and 800 years old. The oldest, nicknamed King of Balavaux, is estimated to be up to 1000 years old.
Further highlights along this hike include the gondola ride with its magnificent panoramic views, the Lac Noir (Black Lake) mountain lake, autumnal forest paths and the Bisse de Saxon irrigation channel, the longest in Valais.
The Enchanted Forest, Binntal
Deep in the enchanted forest of Ernen in Valais, someone has stolen Brüna the squirrel's supply of winter nuts. Follow the squirrel's journey through the spruce trees, moss-covered boulders, pine cone run, swinging tree and the adventure playground to help solve the mystery.
Traditional sheep shearing
Join spectators at Savognin who every year wait for the Cotti family to take a 4 hour ride down into the village with their livestock. It's Swiss tradition that 300 sheep are shorn here each Saturday in October. Local market stalls offer a range of regional products, including a variety of treasures made from soft sheep's wool.
Learn more about this tradition here.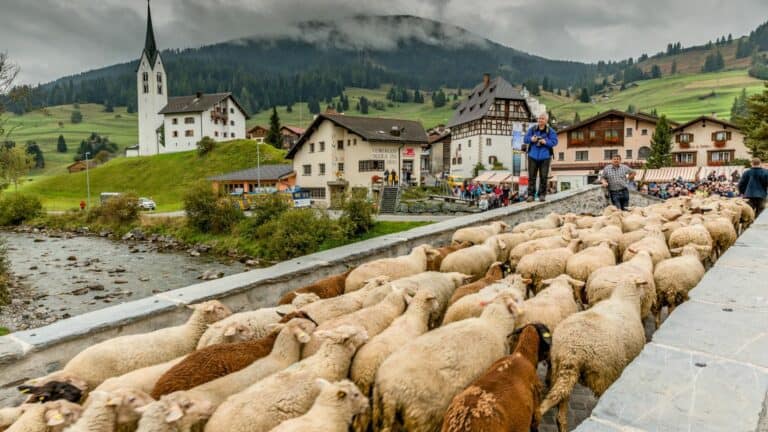 Treasure Hunt in Ascona
Little explorers will love the treasure hunt at Ascona. Where is the treasure hidden? That's for you to find out. With many puzzles to solve, this free game is a riveting experience for all the family.
Discover the treasure hunt here
Rigi: above the fog
The Rigi, one of Switzerland's most popular mountains known as the Queen of Mountains, towers between Lakes Lucerne, Zug and Lauerz. This majestic setting where three lakes meet is easily reached by cog railway or cable car, offers panoramic views and a diverse range of leisure activities for everyone to enjoy.
Read more here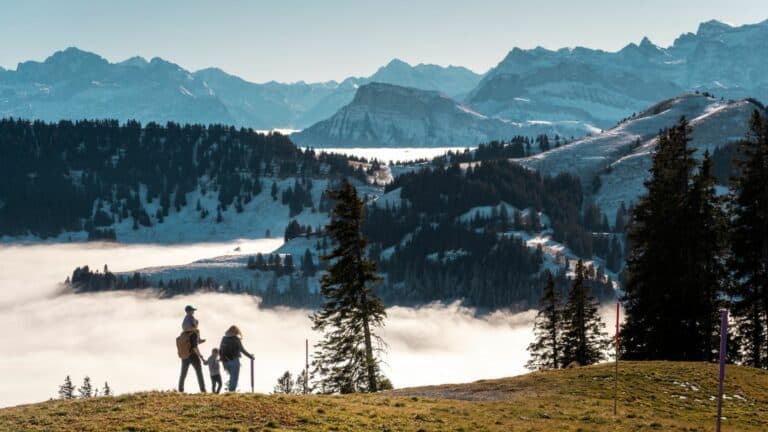 Ravensburger Games Trail
The Ravensburger Games Trail provides a unique alternative to hiking, offering exciting challenges for the whole family. With six games cabins and seven activity stations including a tricky escape puzzle to crack, there's something for everyone.
Adventurers that manage to solve all the games will be in with a chance of winning some fantastic Ravensburger prizes!
Muggestutz adventure dwarf trails
Journey from Meiringen or Hasliberg-Reuti to reach the Mägisalp upper station and let the dwarf trail begin. This easy mountain hike mostly runs downhill over Alpine meadows and forest paths, promising a way for young and old hikers alike to playfully discover the legends and secrets about the Hasli dwarves. An unforgettable experience is guaranteed!
A scavenger hunt in Toggenburg
Do you love to crack codes and uncover clues? Only the sharpest ears can help solve the riddles at the scavenger hunt in Toggenburg holiday region. Everything in this scavenger hunt for puzzle-loving families and groups revolves around the acoustic senses, with a one-hour "Sound Trail" through the centre of the village of Alt St. Johann.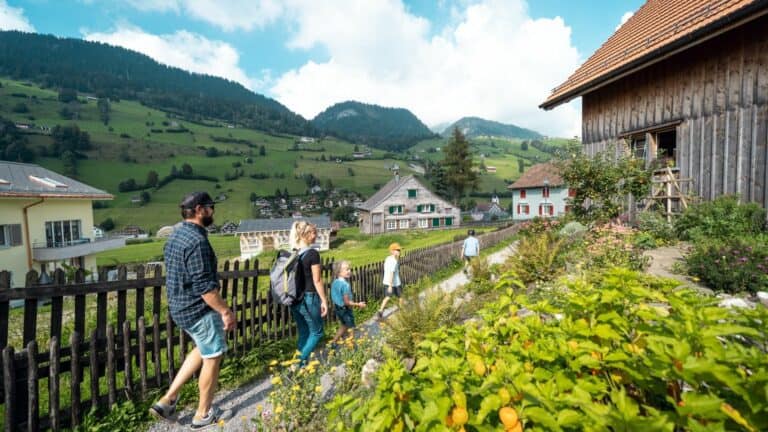 Technorama Swiss Science Centre (ZH)
A hands-on experience! The Technorama is one of the largest science centres in Europe, benefiting from a variety of experiments and over 500 opportunities to experience science. Unlike traditional museums, visitors are allowed to touch and play with everything, inviting them to learn in a playful way that explores all the senses.
Find out more here.