Genthod and Versoix, Switzerland
Geneva English School
GES is an academically successful, popular all-through school (3-18) just outside Geneva. Our stunning location, first-class facilities and wonderful teachers ensure that students are happy and successful. We teach the British National Curriculum, a rigorous and demanding curriculum giving students a broad exposure to learning when they are younger and specialisation in areas of interest as they get older.
Visit School Website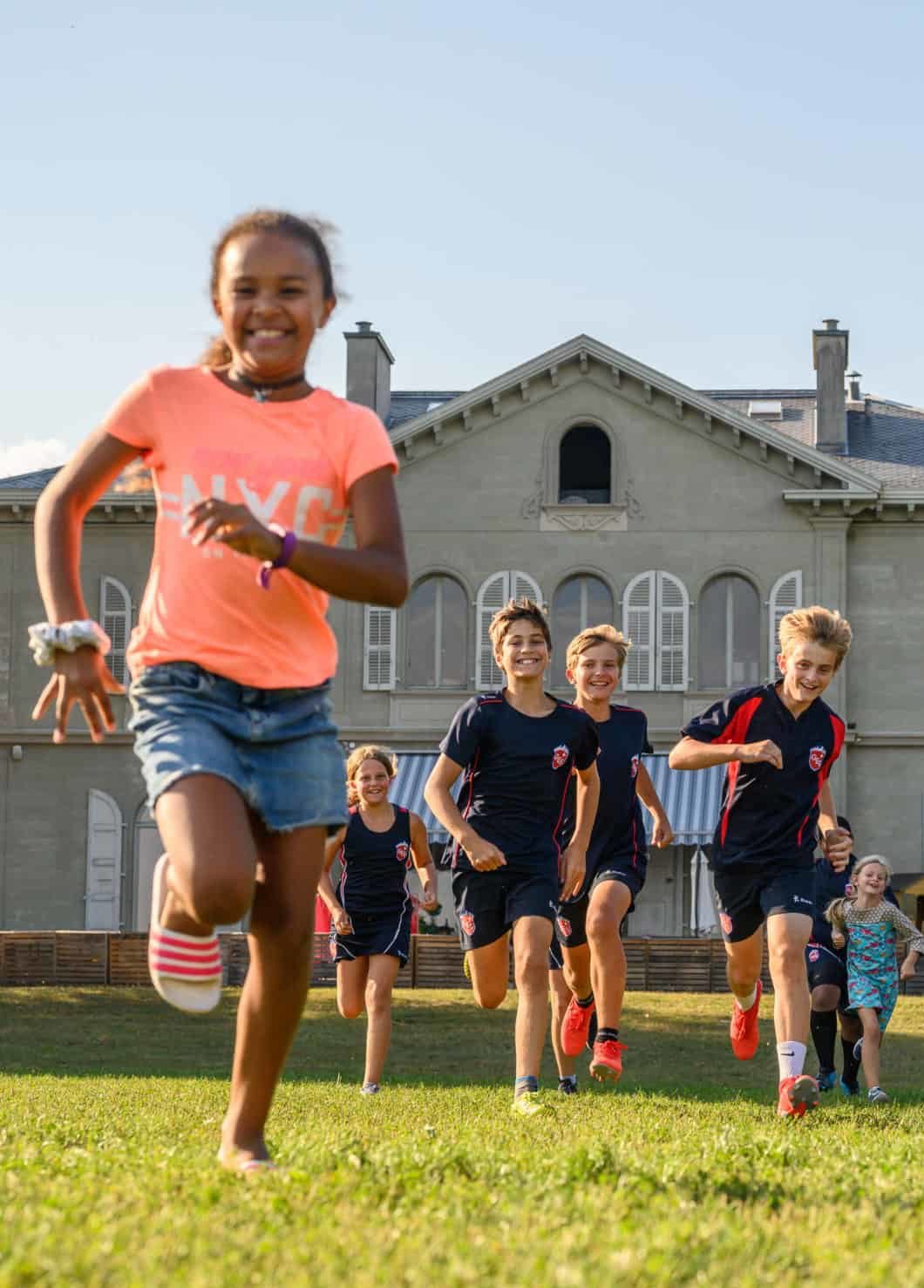 Facts
| | |
| --- | --- |
| Ages | 3 - 18 |
| Languages | English |
| Special education needs | Yes |
| Day/Boarding | Day School |
| Website | www.geschool.ch |
About Geneva English School
Geneva English School: An All-Through School with a Focus on Community and Well-being
Geneva English School (GES) is an academically successful all-through school (ages 3 to 18) located just outside of Geneva on the shores of Lake Leman, overlooking Mt Blanc. As a not-for-profit institution, GES offers first-class facilities, a stunning location, and a dedicated teaching staff, ensuring the happiness and success of its students.
British National Curriculum and A Levels
GES follows the British National Curriculum from ages 3 to 18, providing a wide range of GCSE and IGCSE courses between ages 15 and 16, followed by A Levels from ages 17 to 18. This rigorous and demanding UK curriculum offers students broad exposure to learning at a young age, allowing specialization in areas of interest as they grow older. A Levels are recognized worldwide, providing a pathway to an outstanding university education.
Diverse and Multilingual Community
With a diverse community that includes students and families from local missions, the UN, NGOs, the corporate sector, and local residents, GES boasts 48 languages spoken at the school. All lessons are taught in English, with a bilingual nursery available. French is taught throughout students' time at GES, and formal qualifications in other languages are also supported. The A Level program requires students to reach a high level of French or German, enabling them to study in Switzerland, France, Germany, the UK, the US, and other countries.
Personalised Approach and Support for Mental Health
GES is committed to a smaller school environment, focusing on getting to know its students and their families. This personalized approach ensures that students are challenged and supported throughout their childhood and teenage years. Recognizing the increasing pressures on young people and the importance of mental health, GES emphasizes a balanced education, exposing students to theater, music, sports, and a variety of clubs and after-school activities.
Strong Partnership between School and Home
GES is passionate about fostering a strong partnership between school and home, welcoming new families and encouraging parents to support their children's education and contribute their ideas and expertise. The school's teaching is expert, active, engaging, and flexible, responding to individual needs and promoting a collaborative community of inquiry.
Nurturing Confident, Inquisitive, and International Learners
Head of GES, Matt Williams, takes pride in leading a school where students are happy, challenged by excellent teachers, and enthusiastic about learning. As truly international citizens, GES students are well-prepared to become the leaders of tomorrow, with a strong sense of right and wrong and an understanding and appreciation of different perspectives and diversity.
Geneva English School is a welcoming, thriving, and diverse all-through school that follows the British National Curriculum, offering a personalized approach to education and a strong emphasis on community, well-being, and the development of confident, inquisitive, and international learners.
Sports
Basketball
Climbing Club
Cricket
Cross Country Running Club
Dance
Downhill Skiing
Golf
Gym / Weights / Fitness / Conditioning
Gymnastics
Hockey
Martial Arts
Netball
Rugby
Soccer
Track and Field
Extracurricular Activities
Art Club
Choir
Cooking
Debating
Design
Drama
Duke of Edinburgh International Award
Language Lessons
Model UN
Robotics and Programming
STEAM (Science, Tech, Engineering, Arts & Maths)
Young Enterprise
Facilities
Art Studio
Classrooms with Smart/Promethean Boards
Gym / Fitness Centre
Integrated IT
Library
School Dining Room and Catering
Science Labs
Sports Fields
Theatre
Curriculum
A-Levels
British Curriculum
Early Years Foundation Stage (EYFS)
GCSE
IGCSE