Article
Meet the Headteachers – Sean Power Director General of Institut Florimont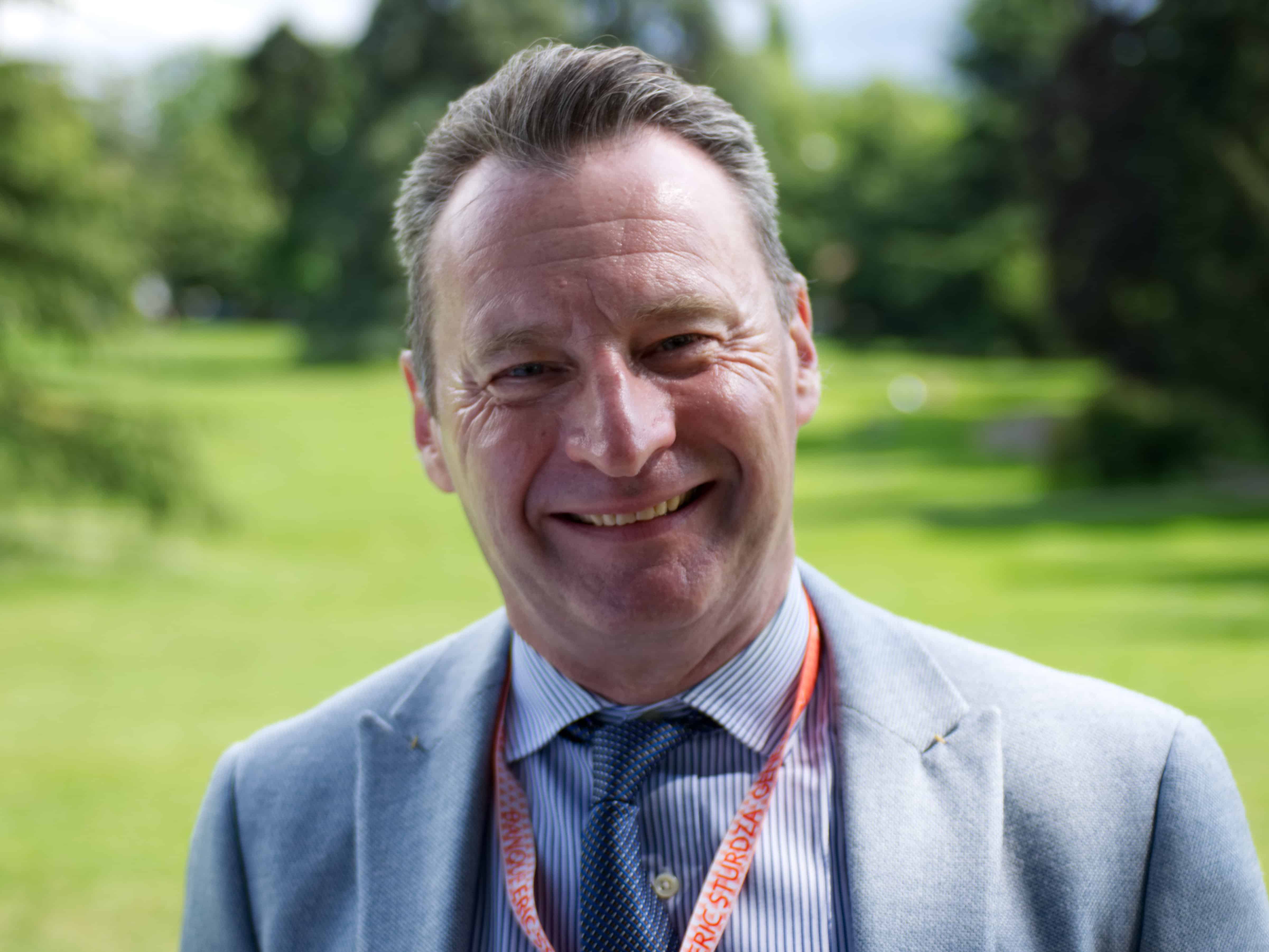 Sean Power brings 30 years of experience in education to his position at Institut Florimont, which he joined in 2004. He moved to Geneva in 1986 following university studies in London and Lyon and has resided there ever since. He is also the President of the Geneva Association of Private Schools. Sean is married and the father of two boys. Established in 1905, Institut Florimont is a private, Catholic institution open to all faiths that offers an international education based on French, Swiss, and IB systems. It encompasses nursery, primary, and secondary schooling in a multilingual environment.
WHAT INITIALLY INSPIRED YOU TO START YOUR CAREER IN EDUCATION, AND WHERE HAS IT TAKEN YOU?
What inspired me was, of course, a teacher. I had the most marvellous language teacher who was an inspirational instructor. She made me want to learn a language, and I was struck by the idea of being in a position where you can transmit that kind of passion for learning to other people. Everything grew out from there. Since then, I've been fortunate to teach in all sorts of educational contexts. I've taught in public and private systems, schools abroad, adult education, obligatory education, and I've also been a teacher trainer. These diverse experiences within the educational world have been informative to the way I operate every day.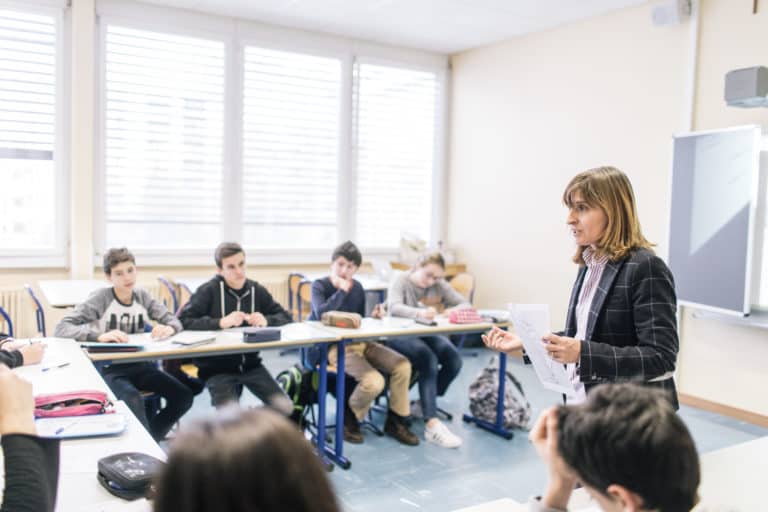 YOU'VE BEEN THE LEADER OF FLORIMONT FOR 14 YEARS NOW. WHAT IS ONE KEY THING YOU'VE LEARNED DURING THAT TIME?
I have a bit of a roundabout answer to that question. At Florimont, we have local and international children, which gives us a great mix of cultures, languages, and student profiles. The students are all also working towards different diplomas, be it the Maturité, the French I.B. or the French Bac; and each of those has a specific path. What I've learned is that within these blends of learning cultures, there's no one right way to do it. Every child, every learner, has their individual needs and style of learning. It's about adapting the education to them, rather than fitting them into the system.
IS THAT WHY PARENTS CHOOSE FLORIMONT FOR THEIR CHILDREN'S EDUCATION?
That's undoubtedly one of the reasons. I think the other reason is that we're not an international school, but a local one, integrated into the local community. It's for children from around here if you like. We have a strong re-enrollment rate, so one of the things that characterises the school community is stability – they're here, they stay, and they're Geneva-bound. French is the core language of a lot of what we do, although the majority of our students pursue the English/French bilingual options. For parents who are looking to be part of the international scene, but are in the local community, it's quite an interesting option for their children.
FOR PARENTS THINKING ABOUT HIGHER EDUCATION, WHERE DO STUDENTS GRADUATING FROM FLORIMONT GO TO?
Our graduates end up all over the globe. Nearly 40% of our graduating students go off to study outside of Switzerland or France, mostly to either the U.K. or the American systems. It's a testament to the fact that students coming into a Francophone school attain a level of English which allows them to enter higher education. This is very different from when I first took over the school. At
that time, we offered only the French Bac and the Swiss Maturité.
The results were somewhat stereotypical – the ones who did the Maturite stayed in Switzerland, and those who did the French Bac went off to France. Maybe one or two of our students went to the U.K. or the United States. Now, it's very varied, and there's a much more global outlook.
WHAT WOULD YOU SAY CHARACTERISES THE LEARNING ENVIRONMENT OF FLORIMONT?
For me, it's about making sure that everybody in the school community – teachers as well as students – can achieve their maximum potential. It's not a "one system fits all" model of education. It's about looking at what a student's particular talents and needs are, and giving them the opportunity to shine in the context of the curriculum, school projects, and the unique ways in which that individual works.
WHAT ARE THE FUNDAMENTAL PRINCIPLES AND PHILOSOPHIES DO YOU TEACH STUDENTS AT FLORIMONT?
The school's values and ethos are important to the parents, students, the staff, and me. At Florimont, we talk about respect, intercultural understanding, peace, and respect for others. That includes other cultures, other communities, different beliefs or non-beliefs. And it's not just about having those values in a mission statement and hanging it on a wall. It's about making sure that the theory is put into practice. That's often my message at the beginning of each year in the first assembly. Words need to be backed up by actions. There's great emphasis on having school projects actually deliver on those values for the benefit of the children involved. I often say that our school is at the crossroads of tradition and modernity.
We're proud of our culture and heritage, and the values that have been instilled and handed down for the past 115 years. At the same time, we're resolutely facing the future. Our curriculum is geared towards ensuring that our students are equipped to be citizens of the 21st century when they leave school, with all the competencies and knowledge that may be required.
HOW YOU GET THE BEST OUT OF YOUR STUDENTS ACADEMICALLY?
We accomplish that through rigour and discipline within the program. That means ensuring there are clear objectives and goals, and a regular working rhythm. However, the rigour shouldn't become stifling. If students are really going to succeed, there also needs to be bienveillance – a benevolent supervision, if you will. It's about making sure that students are at ease with themselves as people; at ease with themselves as part of the community; and that they have self-confidence.
HOW DO YOU BALANCE THE STRONG ACADEMIC FOCUS OF FLORIMONT WITH THE WELL-BEING OF THE STUDENTS IN A WAY THAT ENABLES EACH CHILD TO REACH THEIR POTENTIAL?
By making sure that workloads are organised, objectives are clear, and that students know what they're working towards. We look at what we do in and around the curriculum and make sure that there's balance in the activities. Whether that's related to culture, arts, or sports, which complement our program. The students do humanitarian work as well, helping others through their involvement in local and international altruistic projects. We support the students in getting the experience of what they're learning and a broader vision of it in the outside world through such projects and activities.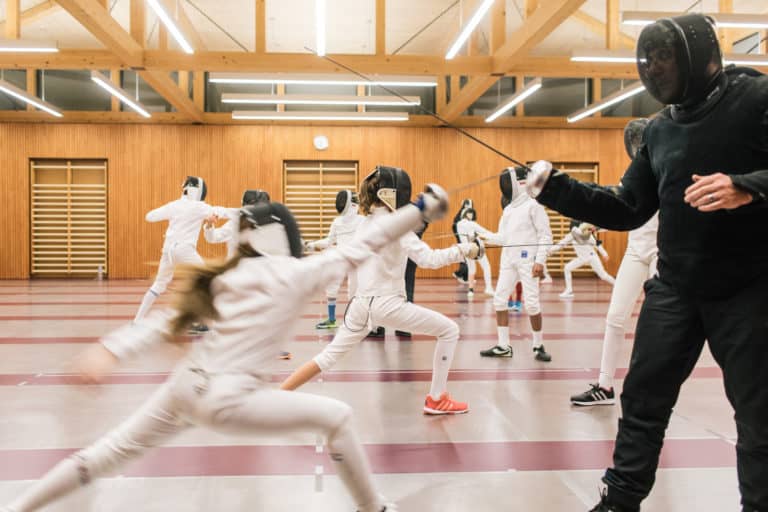 WHAT OTHER AREAS OF EDUCATIONAL AND EXTRACURRICULAR ACTIVITIES ARE YOU DEVELOPING AT THE SCHOOL?
What we've been working towards over the past few years is making sure the activities we offer students – whether cultural, artistic, sporting, or humanitarian – bring an added value to our students, to the competencies that they need to acquire, or the values that we want them to live. Let me give you a couple of examples.
At the moment, our middle schoolers are involved in building a library for a school in India. In time, the older students who are helping to run that project will go there to make sure that the project is put into place, with the help of some teachers. We're also heavily involved with a multi-faceted, interdisciplinary, entrepreneurial project whereby our students are creating a platform to raise funds for mercy ships. It's these types of programs which really impress on them, and help them develop, those core competencies needed for life beyond school.
HOW DO YOU ENCOURAGE UNDERSTANDING BETWEEN THE DIFFERENT CULTURES AND NATIONALITIES WITHIN THE SCHOOL COMMUNITY?
We have almost 60 nationalities represented in our student body. On an individual level, the understanding happens very naturally. Our children are so accepting of themselves and of each other, which I think is a testament to the values and ethos of Florimont. During the year, we also have inter-religious days where we invite the leaders from all the religious communities to come together at Florimont. The students visit the mosque, the synagogue, and the cathedral; and then there's debate around a general subject seen from the different perspectives.
HOW DO YOU HELP NEW INTERNATIONAL SCHOOL STUDENTS SETTLE INTO FLORIMONT?
That process begins at the enrollment stage. Before students enrol, we take time to find out what academic environment they've come from. We want to be sure that the match is right, and that they're going to be happy and will flourish in our learning environment. We want to see how they will adapt to the curriculum of the year that they're going into, and how we can help them do that.
It's about making sure that we're informed enough to give them the support they need to integrate into the school and be successful. We tell staff about where the student has come from and we have a buddy system where we partner the newcomers with other students. This way, when they go into class, they've got other students with whom they can spend time with, show them around the school, look after them, accompany them in their studies, and make sure that they're integrated into the system.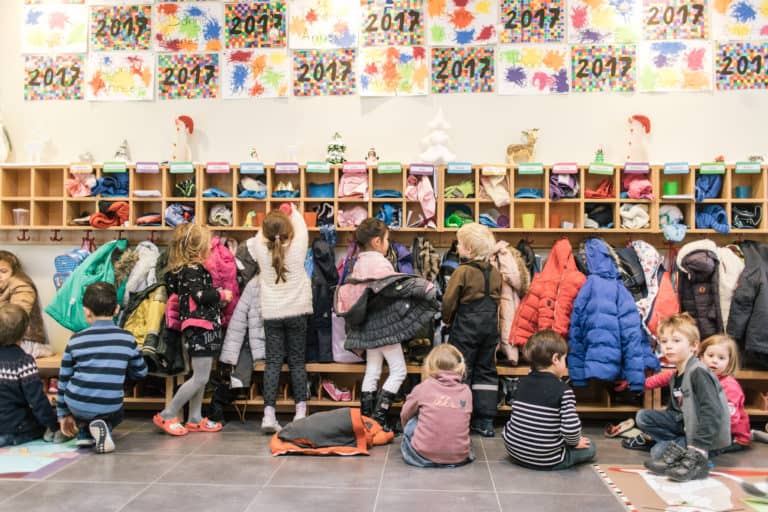 WHAT'S THE BEST THING ABOUT LEADING AN INTERNATIONAL SCHOOL IN SWITZERLAND?
Switzerland has this image of being sort of staid and mechanical in some ways, but it's really quite the opposite. Being at an international school in Switzerland, you've got a melting pot of languages, cultures, and beliefs, and people coming in with many different perspectives and experiences. This creates a fertile environment for exchange and learning, from each other as well as through the curriculum.
HOW DO YOU MAKE THE MOST OF EVERYTHING SWITZERLAND HAS TO OFFER?
I've been in Switzerland for 30 years now. I really like outdoor activities, and I ski in the winter when I'm not working. It's the most beautiful country geographically, the mountains and lakes in particular. Geneva has a lot of culture to offer, particularly in music and theatre, so I try to take advantage of that. It's also close to a lot of other places, so if you need a change, it's only a two hour
drive to visit a completely different environment.
WHAT DO YOU SEE AS THE CHALLENGES OF EDUCATION TODAY AND LOOKING TOWARDS THE FUTURE?
One of the main challenges is that we live in an ever-changing world and we don't know what the future looks like! We need to ensure that our students are equipped to deal with uncertainty. "21st-century learning skills" play a key role. Continuing to develop skills in new technologies will be paramount. We also need to make sure that they're as ready as possible to find their place in this continually changing workplace: that they're flexible; can work from a distance; are autonomous; and that they can take their place in a team, whether that's as a team leader or member.
It's equally important that students continue to have the fundamental values of self-respect, understanding of other cultures and beliefs, and respect for others to be successful in the future. As the world is evolving, schools are going to have to develop too, so we want to give our children the best blend of skills and competencies to serve them long after they've graduated. Learning doesn't finish at school or university. It is a life-long process.
From kindergarten to entry into university: nursery, primary, and high school. Since 1905, Institut Florimont has been preparing young people to find their place in the world. www.florimont.ch