Article
What is the IB Diploma?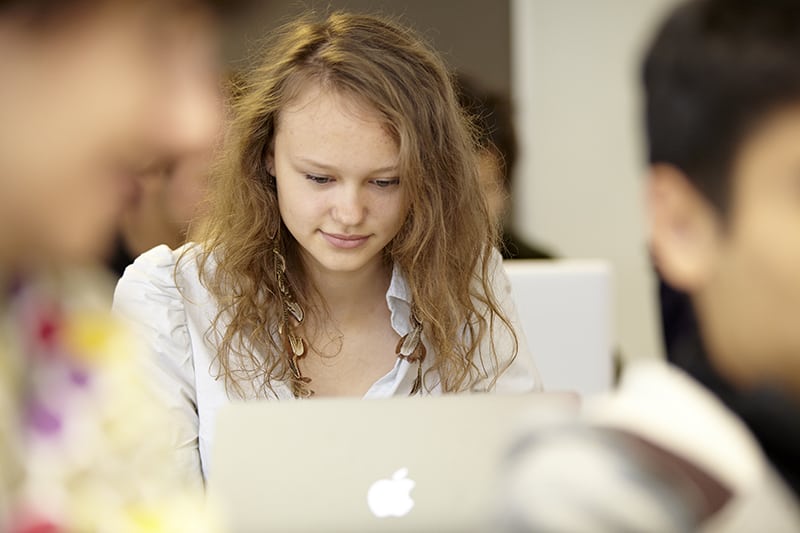 The IB Diploma Programme (IBDP) is a 2-year course of study, taken by students aged 16-19, leading to a qualification which is internationally recognised by higher education institutes the world over.
IB Diploma students must take one subject from 6 categories which means that they don't have to narrow down their options at the tender age of 16 as with A Levels. Not to belittle the many merits of A Levels and other alternative qualifications, however, is certainly worth bearing in mind when choosing schools and course options.
The IB Diploma places significant focus on research, project work, and essay writing. IB Diploma students we have spoken to say that the extended essay was the most satisfying and challenging piece of work they did in secondary school. Also adding that it was a beneficial preparation for the type of research and writing they can expect to do at University.
Which subjects do IB Diploma students take?
Students choose at least one subject from each of the following categories:
Language and Literature: This is mainly studying works of literature and non-literature in a choice of 55 different languages.
Language acquisition: This involves studying a foreign language. (Students can choose a language they are already familiar with or take up a new language.)
Individuals and societies: This includes subjects such as Geography, History, Economics, and Philosophy.
The Sciences: This includes Biology, Chemistry, Physics and Environmental systems and societies.
Maths: Split into two sections, 'analysis and approaches 'and 'applications and interpretations'.
The Arts: This includes Dance, Music, Film, Theatre and Visual Arts. (It's worth noting that this is one subject group that is not mandatory. Students can switch from an Arts subject to a Humanities, Science or another Maths subject.)
The Core: This is a central, self-directed part of the programme.
The core of the IB Diploma comprises three parts:
The Theory of Knowledge, CAS (Creativity, Activity, Service) and an extended essay (EE.)
Students must take three higher level (HL) and three standard level (SL) courses. They must complete the core requirements to achieve their IB diploma.
Higher Level courses are taught over two years and explore the chosen subject in greater depth than at Standard level. It stands to reason that students should, therefore, select their strongest subjects, and those they are most interested in, to study at HL.
How is the IB Diploma assessed?
Assessments in many of the subjects involve a written examination which students take at the end of the course. However, there is also a significant emphasis on coursework which students complete over an extended period. Students also undertake 4 or 5 in-school assessment tasks (IAs) which their subject teacher grades.
For each diploma course attempted, students will end up with a grade ranging from 7 to 1 with 7 being the highest grade. The final grade is a combination of the scores from their six courses. For example, a student who achieves a grade of 5 in each of their six courses would receive 30 points. To pass the diploma, students need to make 24 points (and the minimum grade criteria), plus complete the three elements of the core.
Which exam boards offer the IB Diploma?
You may have heard of exam boards such as AQA and Edexcel who administer and assess GCSE and A 'Level exams, and College Board and ACT who administer the American College Test. No external evaluation of the IB happens by an external exam board; instead, it has its own assessment body comprising specially trained IB examiners and assessors.
The bottom line:
The IB offers a holistic approach which makes it an attractive option for students who wish to keep their options open and study a wide range of subjects post 16. It is worth noting that the flip side of this is that they may have to address areas of weakness, rather than having the option to drop these subjects.
Higher Education institutes the World over, regard the IB very highly. The style of research and study skills a student requires to achieve the diploma are excellent preparation for university study. Indeed, TutorsPlus IB expert Johnathan Malcolm tells his students that once you have studied on the IBDP, the first year of university will seem like a breeze!
Further Reading:
Read here about The International Baccalaureate Diploma and University Entry
Author Bio
Liz is a Client Manager at TutorsPlus. She has over 20 years of experience teaching English, study skills, and offering student guidance. Originally from the U.K, she now lives in Geneva.