Article
Switzerland: Fun in the city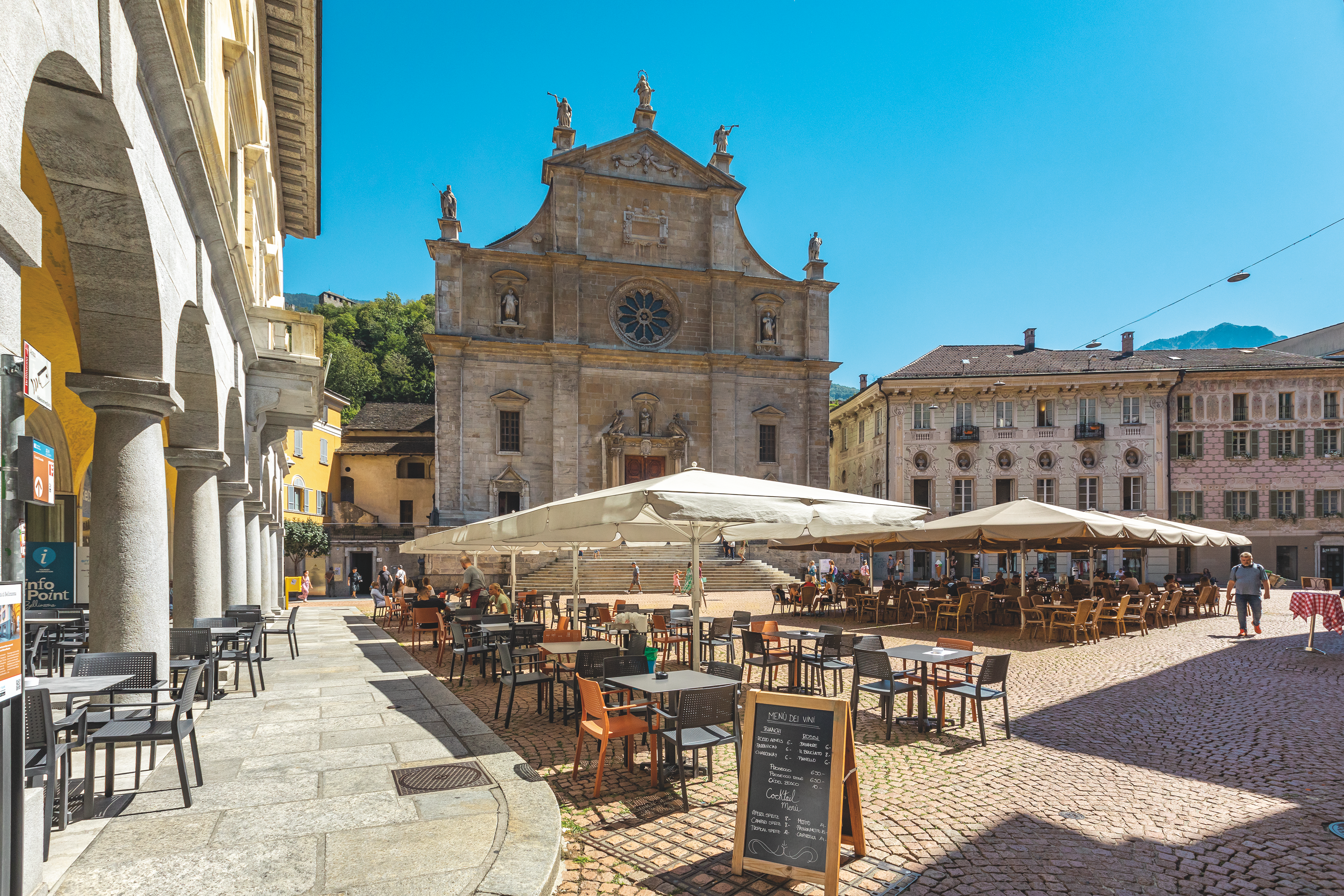 Switzerland is renowned for its scenic beauty, picturesque towns, and rich cultural heritage. Three cities that stand out as must-visit destinations for travellers are Bellinzona, Geneva, and Winterthur. Each city offers a unique experience that combines history, architecture, nature, and gastronomy. Whether you are looking for a relaxing getaway, an adventure-filled trip, or a cultural immersion, these Swiss cities have something to offer for everyone. In this tourism article, we'll take a closer look at what makes these cities such special places to visit and what activities and sights you can enjoy during your stay.
Bellinzona – culinary, culture and urban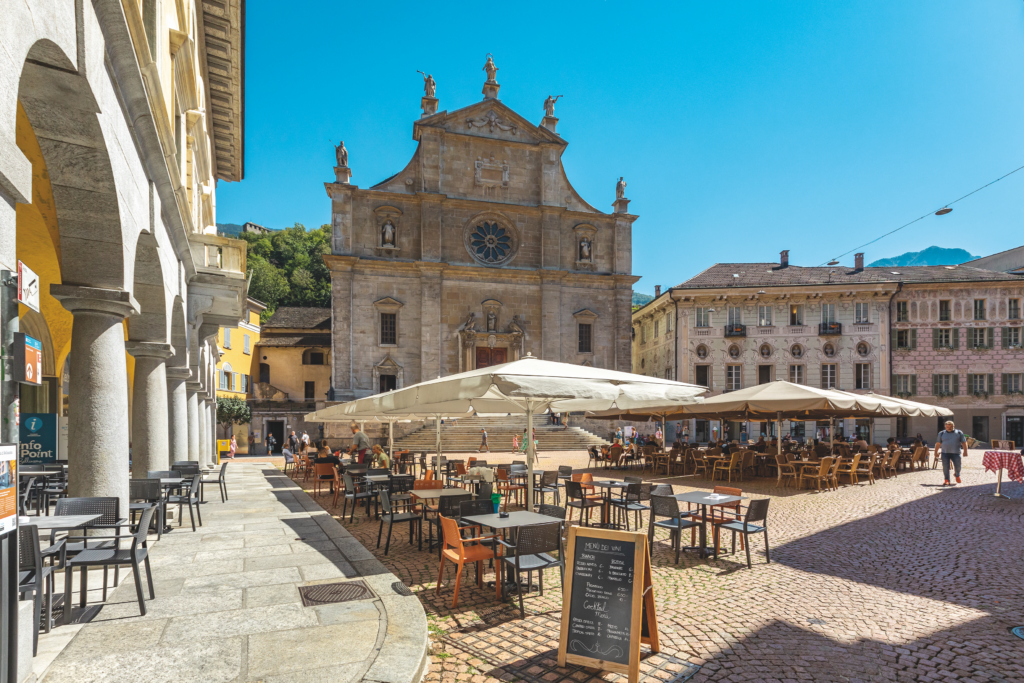 Nestled in the heart of Switzerland's beautiful Ticino region, the charming town of Bellinzona is a true hidden gem. With its fascinating history, stunning natural scenery, and vibrant culture, Bellinzona offers an unforgettable experience for travellers of all kinds.
One of the town's most prominent attractions is its trio of impressive castles, which have been designated a UNESCO World Heritage Site. These stunning fortresses, including Castelgrande, Montebello, and Sasso Corbaro, date back to the Middle Ages and offer a glimpse into the town's rich history. Visitors can explore the castles' imposing walls, towers, and underground passages, as well as soak up stunning panoramic views of the surrounding landscape.
Bellinzona is not just a town for history buffs. The town's colourful weekly market, held every Saturday, offers a sensory explosion of sights, sounds, and flavours. From sun-ripened fruit and local cheese specialties to handmade crafts and unique household items, the market offers something for everyone. Visitors can also sample Ticino's famous bread and sausages, crafted using traditional recipes passed down through generations.
For those seeking adventure, Bellinzona offers a range of outdoor activities, from hiking and cycling to swimming and kayaking. The town's beautiful natural surroundings, including the scenic Ticino River, provide the perfect backdrop for outdoor enthusiasts to explore and discover the region's hidden treasures.
And when it comes to dining and accommodation, Bellinzona does not disappoint. The town is home to a range of charming inns, cosy bed and breakfasts, and luxurious hotels, all offering warm hospitality and authentic local cuisine. Whether you're after a traditional Swiss fondue or a plate of homemade pasta, Bellinzona's restaurants and cafes are sure to tantalise your taste buds.
Bellinzona is a must-visit destination for anyone seeking a unique and authentic Swiss experience. With its fascinating history, natural beauty, and vibrant culture, the town offers something for every traveller. So why not add Bellinzona to your travel itinerary and discover the hidden gem of Ticino for yourself?
Geneva – Origin of the Future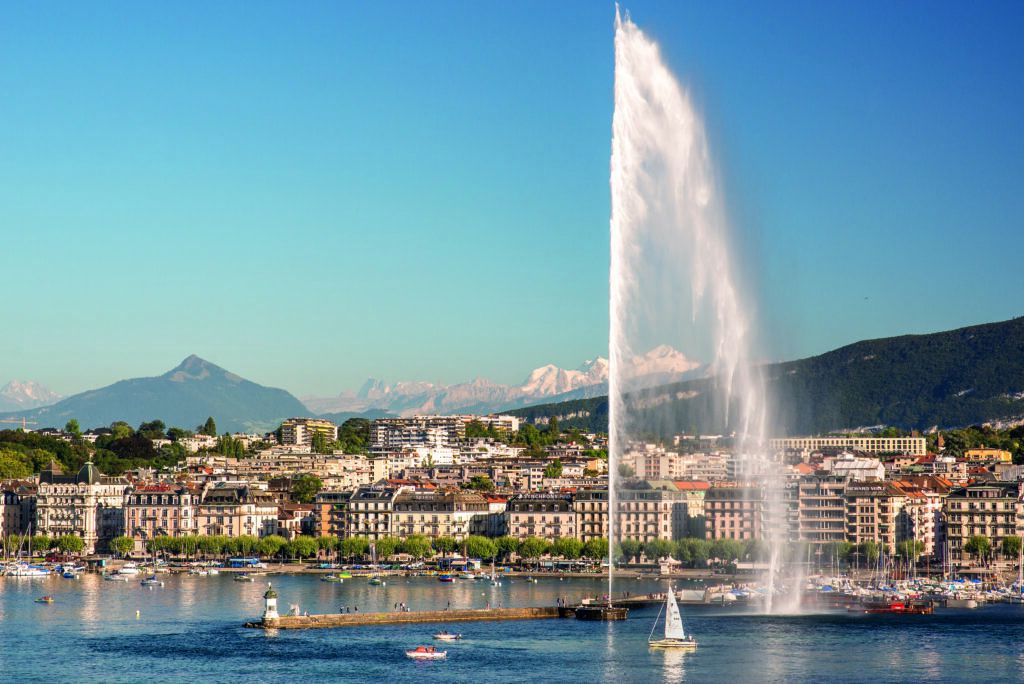 Are you a science enthusiast looking for a mind-bending experience? Look no further than Geneva, home to the world's largest particle physics laboratory, CERN. With a range of fascinating exhibitions, guided tours, and even a cycle route, there are plenty of ways to engage in the discovery of particle physics.
At the Universe of Particles exhibition, delve into the questions that CERN's physicists are working to solve. With the entire universe made up of particles, where do they come from, and why do they behave the way they do? This exhibition offers a glimpse into the complex issues that scientists are grappling with.
For a closer look at the massive apparatus used by CERN's physicists, head to the Microcosm exhibition. Discover how the technologies developed by CERN impact everyday life, and even interview engineers and physicists about their daily work.
If you're up for a more immersive experience, the Passport to the Big Bang cycle path offers an unforgettable journey through the LHC circuit at ground level. See the giant machine up close and in action and gain a deeper understanding of the groundbreaking work being done at CERN.
And if you're looking for a truly unique visual landmark, the Globe of Science and Innovation is not to be missed. Standing 27 meters high and 40 meters in diameter, it's about the same size as the dome of St. Peter's in Rome. By day or night, the Globe is a striking symbol of planet Earth and a powerful outreach tool for CERN's work in science, particle physics, cutting-edge technology, and its practical applications in our daily lives.
So why wait? Book a guided tour, reserve your spot on the Passport to the Big Bang cycle path, and explore the incredible world of particle physics at CERN.
Winterthur – Flower Power in Rose Garden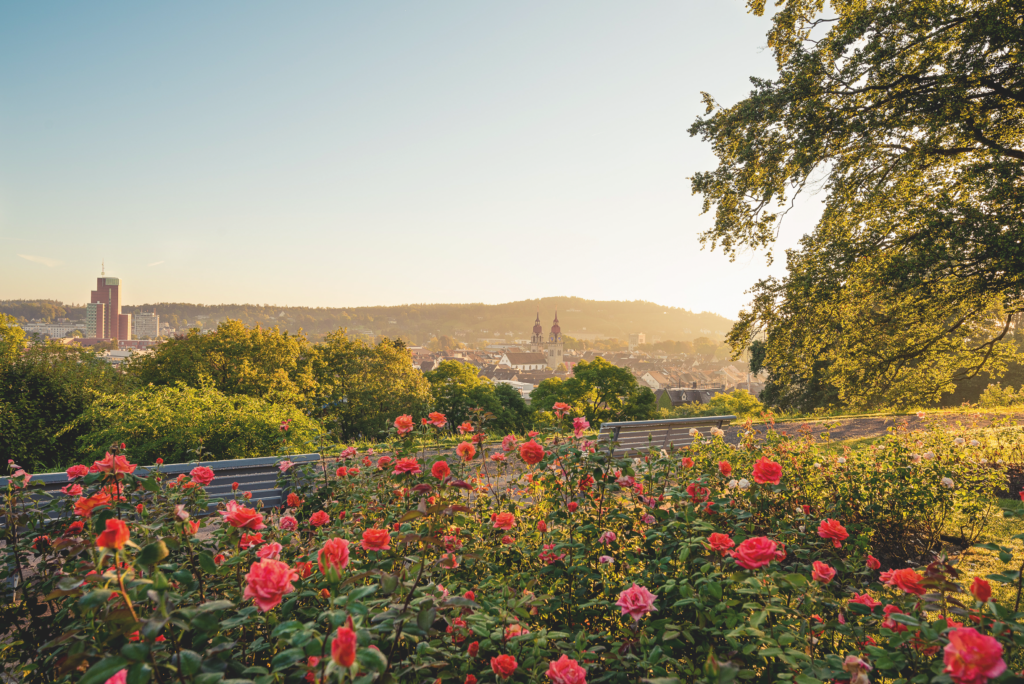 Winterthur's Rose Garden is a must-visit destination for flower enthusiasts, boasting 2,900 roses of 300 different varieties. Alongside the usual blooms, you'll find rare and historical species such as the French rose, the oldest cultivated rose species still in existence, and the stunning Queen of Denmark rose with its deep-pink petals. This idyllic spot, located a short walk from the old town, provides a peaceful escape from the hustle and bustle of the city, with breathtaking views across Winterthur.
Originally part of the Reinhart family's villa garden, the Rose Garden was transformed into the floral wonderland we see today to celebrate Winterthur's 700th birthday in 1964. The garden's beauty is enhanced by the presence of two ancient oak trees that have grown together to form a natural archway, providing a picturesque backdrop for the tea house and benches. Visitors will be delighted to find rare species of roses such as the cherry-red "Ulrich Brunner Fils" and the world-famous "La France," which was first cultivated in 1867. Fans of Damask, Portland, Bourbon, Centifolia, and Moss roses will also be in for a treat.