Article
Learning Beyond Classroom Walls: Nurturing Holistic Development through Outdoor Education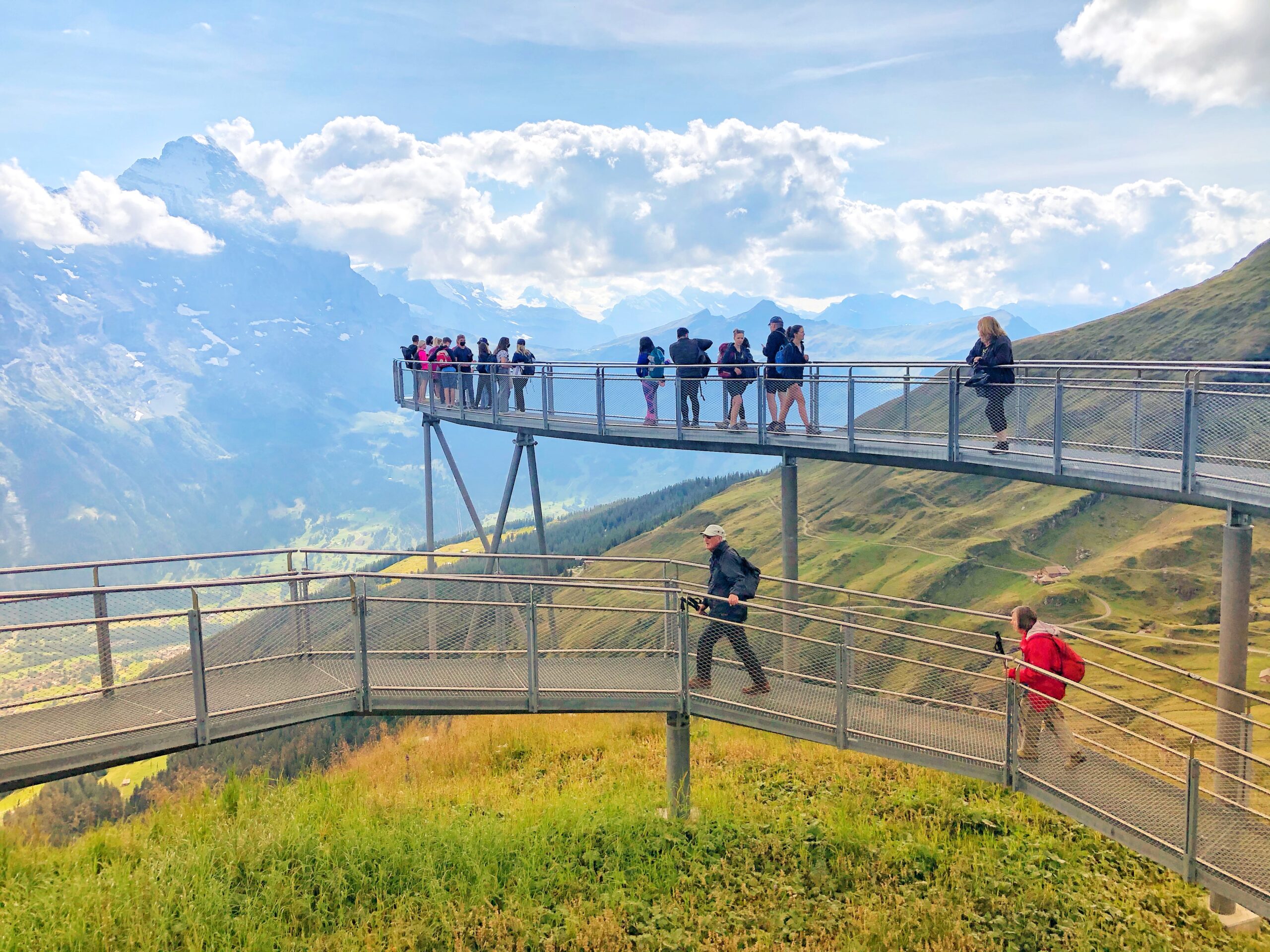 A holistic education that develops the whole child should expose students to outdoor learning opportunities and offer pathways for deeper, sustained skill development toward independence in outdoor pursuits. We want every child to find their passions. Wouldn't it be great if each found an outdoor activity to love? A love of outdoor activities also promotes ecological awareness and sensitivity toward environmental sustainability and responsibility, essential in a time that demands action to protect our climate.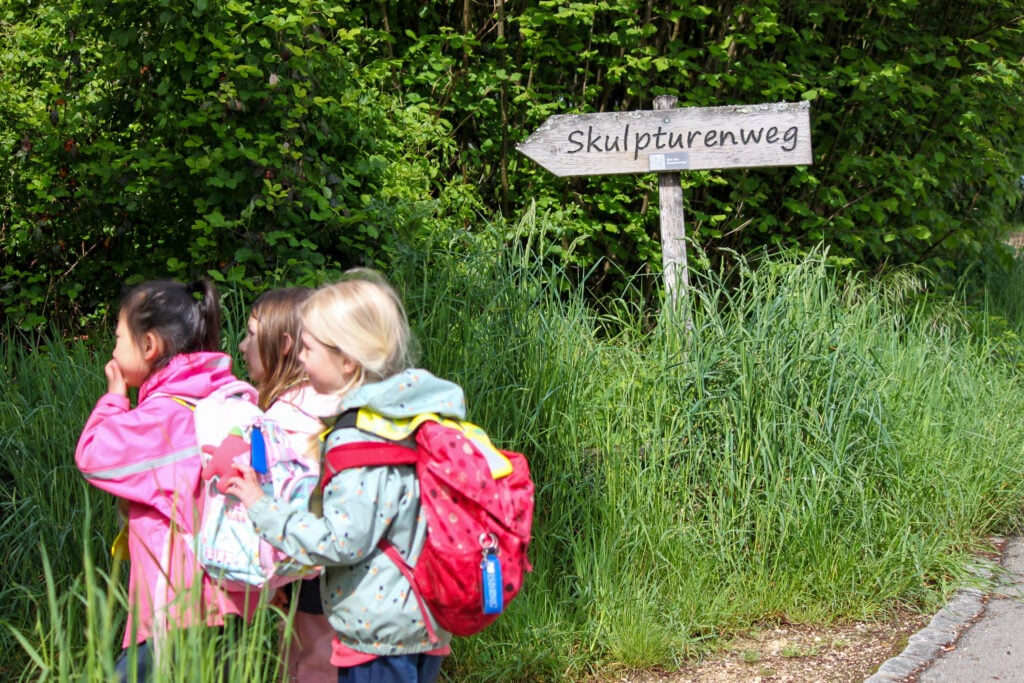 At ISB, our Vision 2030 is supported by four pillars, two mentioned above: Whole Child Development and Sustainability. In turn, active, physically fit students who seek time outside are caring for their own wellbeing – a third pillar. We know that we have years of hard work ahead to expand and develop our outdoor education programme at ISB, but we are building on a strong foundation of signature experiences.
Strengthening the Teacher-Student Connection
Outdoor learning and education at ISB connect our teachers and students in unique contexts, strengthening relationships, and expose students to the diverse natural environments of Switzerland, our neighbouring countries and beyond. While we value taking curricular learning beyond the classroom, we also believe that outdoor education teaches knowledge, skills, and understandings that have value in and of themselves that are not measured on exams.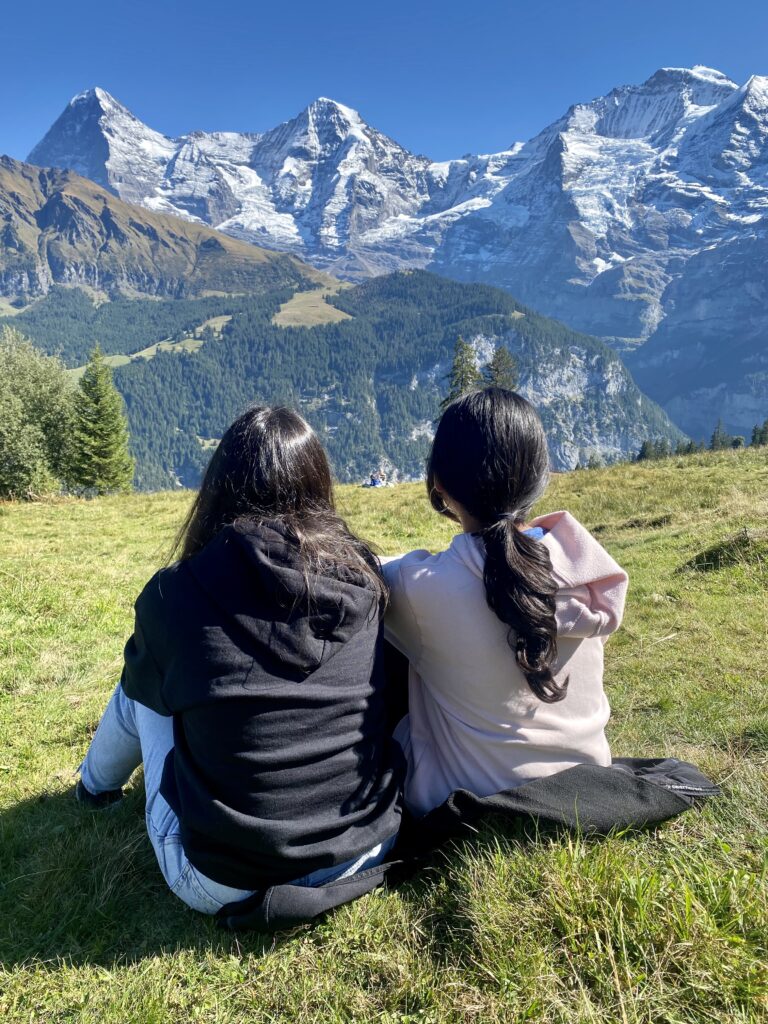 In fact, robust experiences in the outdoors test students in aspects of the IB Learner Profile, central to our approach to teaching and learning as an IB World School. Our learners might find balance on a bike, take smart risks on a multi-day hike, reflect on their technique in the snow park, or simply be open-minded in trying something new.
As an outdoor educator myself trained in wilderness first aid, guiding backpacking and camping excursions, and teaching whitewater kayaking, I see a variety of ways to add value to the school learning experience through contact with natural environments.
Learning Through Play
For young people, play is serious business, and for adolescents and adults, seriousness can compete with play, squeezing out time that should be used for fun, for messing about, for trying and failing, and for entering flow states. From the earliest ages, we partake in outdoor learning throughout the entire year and throughout all seasons and weather as part of our Waldkinder program.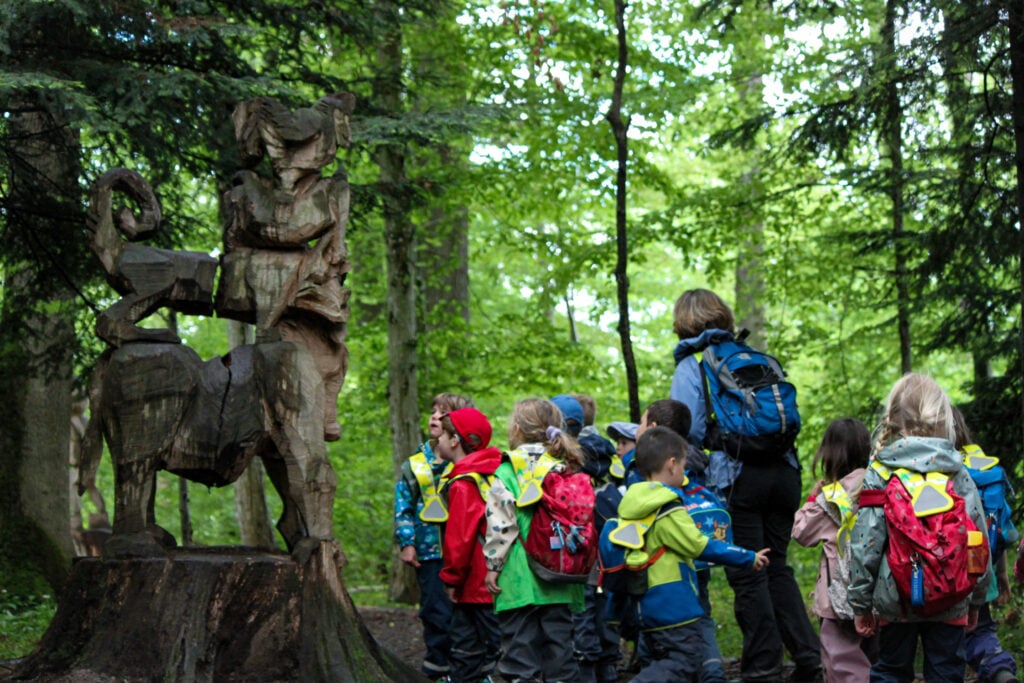 Weekly visits to the nearby forest are an integral part of our curriculum in the Junior School. Off-site 'expeditions' and 'adventures' offer both children and adults a catalyst for play, conversations, and a variety of trans-disciplinary learning experiences. Likewise, Middle and Senior School students seize the opportunity of walks and expeditions into the nearby forests to throw acorns, get reasonably lost, seek out chainsaw sculptures, and try nibbling on wild ramps. Students can play around, make connections, and enjoy time outside in all four seasons, exploring their world in ways that make sense to them.
Building Skills, Connecting with Culture
Like our Swiss counterparts, our school sets aside one week of precious time to go to the Alps for Winter Camps. We take students of more than 60 nationalities into an immersive experience of Swiss and alpine culture, spending days on the slopes learning a sport for their lifetime, spending mealtimes learning local customs and expectations, and spending evenings engaging in a wide range of activities.
Our Duke of Edinburgh's International Award programme similarly works toward ever greater student independence in natural environments, spiralling skills of navigation and survival over several years. The 60+ students who join each year develop real confidence to be on the slopes or on trails with a group of friends, not relying on adults, deeply absorbed in the experience.
Deeper Learning Beyond the Classroom
Outdoor learning of rigorous classroom content can extend and deepen inquiry. During field trips, students ask meaningful questions, collect data, and consider not only answers to questions, but potential actions and the implications of those actions on the greater human and physical systems at play.
Outdoor learning also encourages interdisciplinary thinking. Walking trenches from World War 1 makes the abstract concrete, building empathy for what might otherwise be historical "characters" of history and poetry. Making art from found materials in nature or learning to identify edible plants, crafting recipes to feature foraged foods from the woods around school, enable teachers to link disciplines naturally. Global issues become local, and familiar contexts make learning both sticky and meaningful when we go outside with a purpose.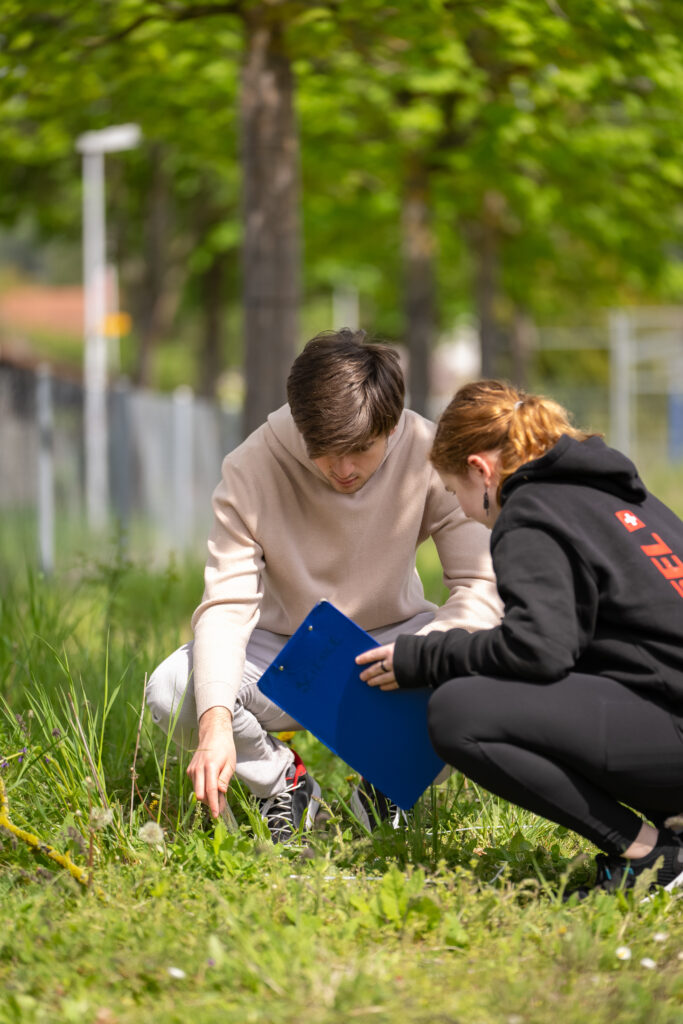 Not every school has direct access to rural or wild natural environments – we are truly privileged to have a low barrier for entry into outdoor learning and outdoor education. For some schools, outdoor education happens on "Week Without Walls" trips or the like. Outdoor learning can also happen outside of school in urban settings, as well, sampling runoff water or doing impact surveys of foot vs vehicle traffic to a market, for example. It's not always easy, but intentional outdoor learning is worth the effort!
As a passionate snowboarder and backpacker, I believe we are helping hundreds of students every year find what educator John Dewey termed "a worthy leisure" for their lifetime while becoming ever more familiar with Swiss culture.
About the Author
Ian Hoke is an international educator with an MAT in Secondary Teaching and an MEd in Organisational Leadership and Development, working as Senior School Principal at the International School Basel. Ian is passionate about collaborating to continually improve teaching and learning, and when he isn't at school, he's probably in the woods or on a river with his family.
Related articles