Article
Why Zurich is a great place to live, work and educate your children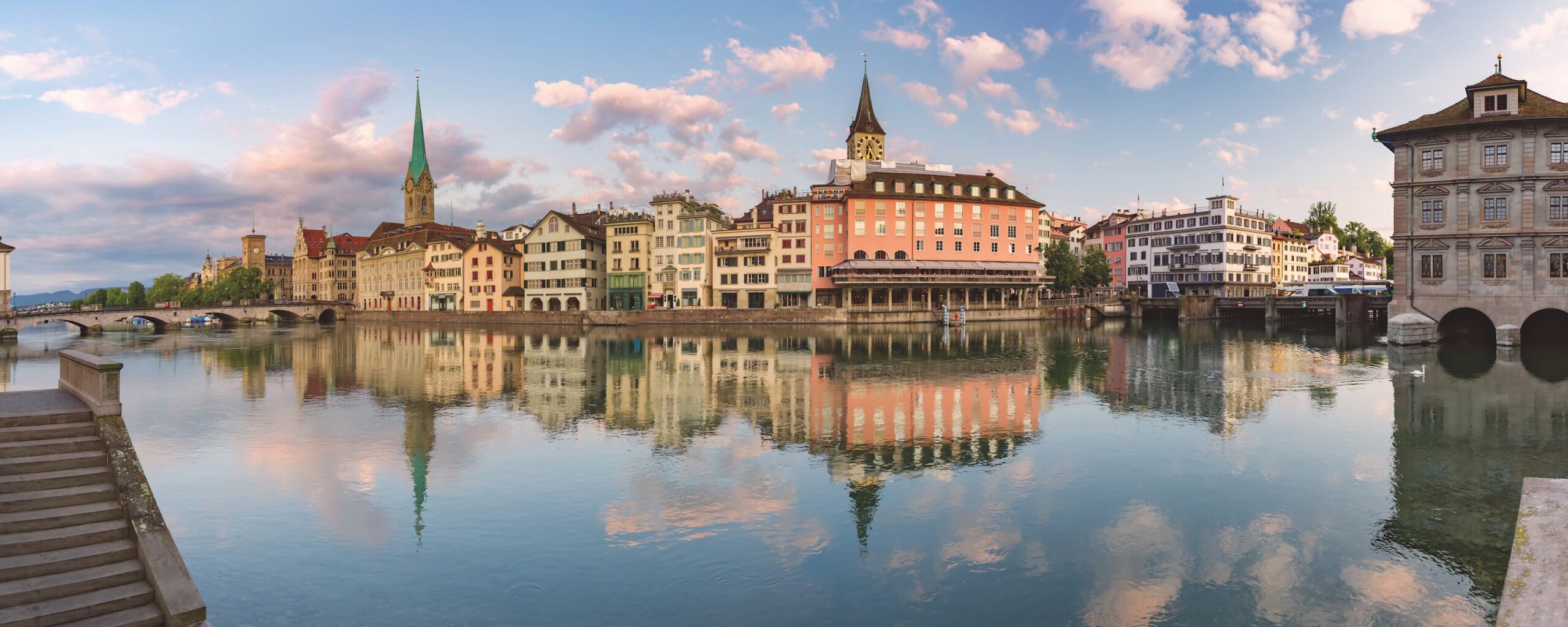 There is much to love about Switzerland's largest city. Regardless of whether you have been sent to Zurich by your employer or are simply considering the move, the city offers an unparalleled quality of life loved by locals and expats alike.
Zurich regularly places first in the quality-of-life charts for Europe and beyond. The city offers high salaries, quality healthcare, low crime rates, and easy access to a wealth of health and leisure activities. On the other hand, Zurich has also been known to top the 'most expensive' rankings as well. However, ask a local and they will likely tell you that the cost of living is more than justified!
Zurich is one of the most environmentally conscious cities in Europe. It scored 78.6% in the Global Destination Sustainability Index in 2021 putting it in 8th place. The approach to environmental sustainability is a holistic one, with strategies and initiatives across all facets of Zurich life. Two obvious examples can be found in the cleanliness and sanitation of the city and in the public transport system.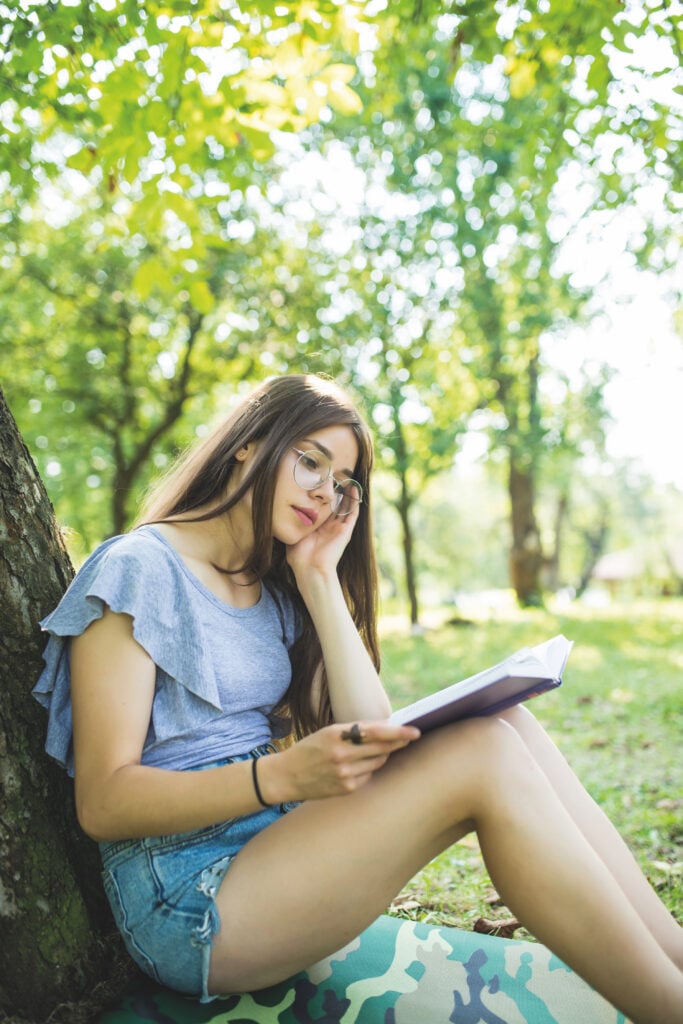 Clean City Zurich
One of the first things people notice when they arrive in Zurich is how clean the city is. When you compare Zurich to other cities, you would be hard-pressed to find its equal. On the whole, Switzerland is a country known for being pristine. This is largely due to investment in world class sanitation.
In 2018, it was reported that Zurich's Civil Engineering and Disposal Department collected around 30,000 rubbish bags every day. Sanitation staff work tirelessly to keep the city's roads, footpaths, and all public transportation stops clean and litter free. The cost – or should we say investment – to the city is estimated to exceed CHF200 million annually. By and large, local residents also proud of the city's clean reputation and therefore do their part to recycle, dispose of litter responsibly and be generally tidy.
Green public transport
Zurich provides a wealth of public transportation. Not only are the routes and schedules well thought out, but they are also safe, eco-friendly, and extremely efficient. You would be hard pressed to find city centre parking in Zurich. Instead, most people opt for the electrically powered light rail, trams, and buses. In fact, cars only accounts for approximately 28% of inbound city traffic.
Outdoor lifestyle
The city is located at the northern tip of Lake Zurich where it meets the Limmat River. In the summer the lake is a hive of water sports and water-side activities. The long days make it a popular place for locals and tourists.
Although it would only take a few hours to reach Switzerland's most well-known mountains, there are an abundance of beautiful alpine areas within as little as 30mins from the city. Popular viewpoints just outside of Zurich – Üetliberg and Felsenegg – provide breath-taking views of the city, the lake and beyond. If you wish to travel a little further, you can journey around 50km to Rigi – known as the 'Queen of the Mountains' – for stunning views of central Switzerland and lakes Lucerne, Zug, and Lauerz. The mountains can of course be enjoyed all year round. Whether they be lush and green or covered in white snow they are an important part of everyone's life. Zurich offers a year-round outdoor lifestyle that is as good for the body as it is for the soul, making it a very attractive place to live.
Education in Zurich
The education system in the Kanton of Zurich (and in Switzerland in general) has a very strong reputation. There are of course a large number of public schools in the area, usually taught in Swiss German. However, for English language or bilingual education, there a number of wonderful options for families to choose from:
Zurich International School
For children aged 3 – 18 | 1250 total students | students from 55+ countries
Zurich International School operates on the belief that education is about finding the right balance. Their goal is to ensure that every child develops a love of learning – a habit that will stay with them for life. Their curriculum challenges students to explore and engage with subjects, and the school offers both the International Baccalaureate Diploma Programme and Advanced Placement courses as well as tailor-made classes. ZIS has invested in building top-class facilities, and in nurturing a diverse community where students feel they belong. Additionally, ZIS offers a bilingual pathway for children aged three to eight, which will be expanding to include students aged 11.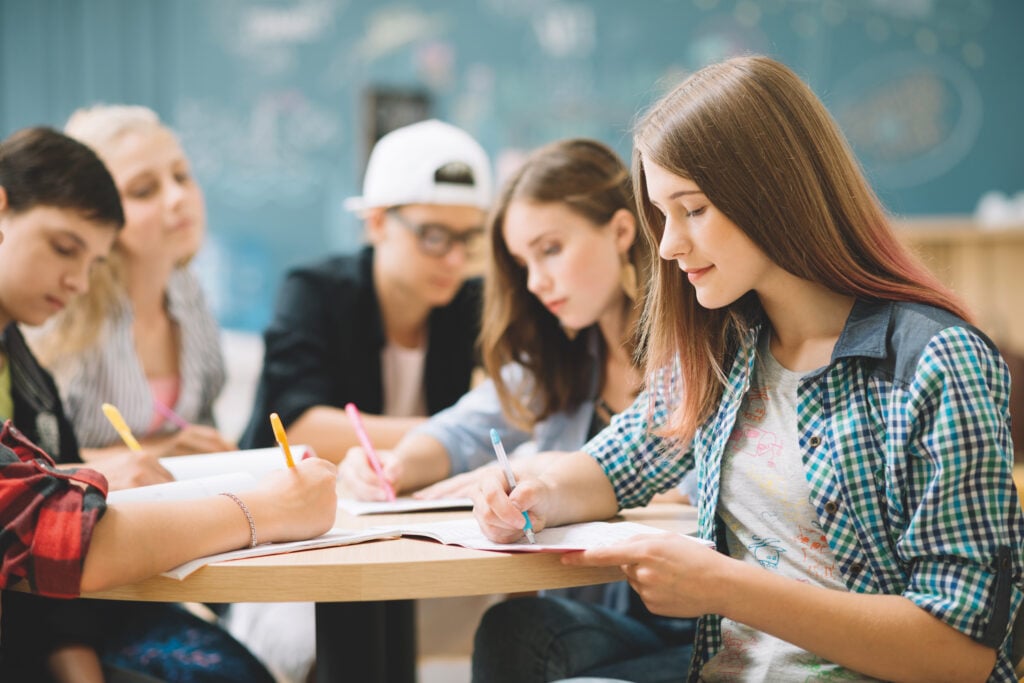 Tandem International Multilingual School
For children aged 0 – 12 | 280 total students | students from 30 countries
Tandem IMS is an international day school offering Early Years, Pre-School, Kindergarten and Primary programmes. They specialise in providing high quality multilingual education (German, English and French) in a warm and child-friendly environment. Tandem IMS firmly believes that education is not only about academic results, it is also about helping children develop skills, independence and a love for learning in a global environment. They aim to support every child in reaching their highest potential and developing learning strategies for further education.
Inter-Community School Zurich
For children aged 18 months – 18 years | 800+ total students | Students from 55+ countries
The Inter-Community School Zurich (ICS) is a fully accredited international day school offering the International Baccalaureate (IB) Programme for Primary Years, Middle Years, and Diploma Studies. ICS is driven by a culture of a shared understanding of the right of every child to learn, to achieve their potential, pursue their passion and fulfil their responsibility. Their community is united in ensuring all students thrive, all staff members excel, and all families share in the uniqueness of an ICS education.
Hull's School Zurich
For children aged 14 – 20 | 380 total students | Students from 22 countries
Hull's School is the first English college in Zurich for teenagers. The four-year college programme is taught in English and covers the UK Fifth and Sixth Forms (Years 10 to 13). During their time at Hull's School, students are prepared for IGCSE and A-level examinations. Promoting a climate of respect and cultural understanding is extremely important to the school and students are encouraged to develop curiosity, self-confidence, positive relationships, and a passionate approach to learning. Hull's School is committed to excellence in education through a balanced academic programme with significant extra-curricular opportunities.
Obersee Bilingual School
For children aged from 6 months | 478 total students | Students from 41 countries
Obersee Bilingual School (OBS) is a private school founded in 2003 offering a future-oriented approach to education guided by scientific findings and recommendations. OBS uses digital technology to tailor individualised learning for students – each issued with an iPad to aid their educational journey. OBS aims for students to become global citizens, critical thinkers, and lifelong learners.
Academia International School Zurich
For children aged 13 – 20 | 70 total students + 200 at Academia Matura | Students from 10+ countries
Academia International School is a multi-cultural, state-of-the-art education centre in the heart of Zurich-Oerlikon: Extending over five floors it offers space for young adults to develop, be creative and inspired. The school prepares students for international university entrance qualifications including IGCSEs and A Levels. Academia International School offers an inclusive community where students and staff, regardless of background or nationality, feel accepted and can develop to their full potential.
International School Zurich North
For children aged 13 – 18 | 235 total students | Students from 33 countries
International School Zurich North (ISZN) is an exceptional international school in the heart of canton Zurich. ISZN promotes a culture of lifelong learning, curiosity, and passion for discovery. Students are empowered to be champions of change and become globally minded individuals. The school strives to develop rich learning environments that equip young people with the self-belief and international perspective they need to thrive in today's world.
SIS Swiss International School Zürich-Wollishofen
For children aged 4 – 11 | 220 total students | Students from 20+ countries
SIS Zürich-Wollishofen offers a unique learning experience for students via their bilingual kindergarten and primary school. Well situated in the city centre, and a short distance from the lake, the school provides students with a stimulating learning environment that is characterised by cooperativeness and kindness, ensuring that they develop into motivated and socially competent individuals. Learning at SIS Zürich -Wollishofen reaches beyond regular classroom hours via before and after school care, holiday programmes and extracurricular courses.
Swiss International School Männedorf-Zürich
For children aged 4 – 11 | 120 total students | Students from 20+ countries
SIS Männedorf- Zürich was opened in 2009 and since this time has offered immersive, bilingual day education from kindergarten to primary school level at their beautiful campus beside Lake Zürich. Also offering before and after school care, holiday programmes, and extracurricular courses, the school ensures that children are given a wide range of educational opportunities. SIS Männedorf- Zürich aims to create a strong sense of community among parents, staff, teachers, and students. Lessons are goal-oriented and teach children to develop a healthy competitive spirit.
SIS Swiss International School Zürich
For children aged 4 – 18 | 320 total students | Students from 20+ countries
Opened in 2005, SIS Zürich moved to its current campus in 2012. The school maintains exceptional infrastructure for all education levels. The campus offers over twenty classrooms, a variety of special subject rooms for arts, music, crafts and woodwork, a science lab, indoor sports hall, and a library. In addition to being a fully bilingual day school, students may graduate with both the Swiss Matura and IB diploma. SIS Zürich provides personalised, high-quality before and after school care where children, adolescents and young adults learn important skills to help them find their way in a globalised world.
Terra Nova Bilingual School
For children aged 3 – 14 | 140 total students | Students from 10+ countries
A Swiss accredited school, Terra Nova Bilingual School is close-knit yet cosmopolitan, private school that provides excellent instruction to children aged from Pre-Kindergarten to the end of Secondary School. Instruction is bilingual, taught by mother-tongue English or German qualified teachers. Terra Nova Bilingual School focuses on expanding students' horizons and helping them to develop new perspectives. The school is a modern place of educational and cultural encounters.
Zurich provides professionals and families alike with wonderful lifestyle, career, and educational opportunities. In terms of schooling there are a number of exceptional international and/or bilingual schools, each with their own character and strengths. Regardless of which school you select for your child, they have all worked hard to build a strong international community that supports new students and their families in their transition to life in Zurich. For more information on these schools please refer to the International School Parent School Guide or visit their websites directly.